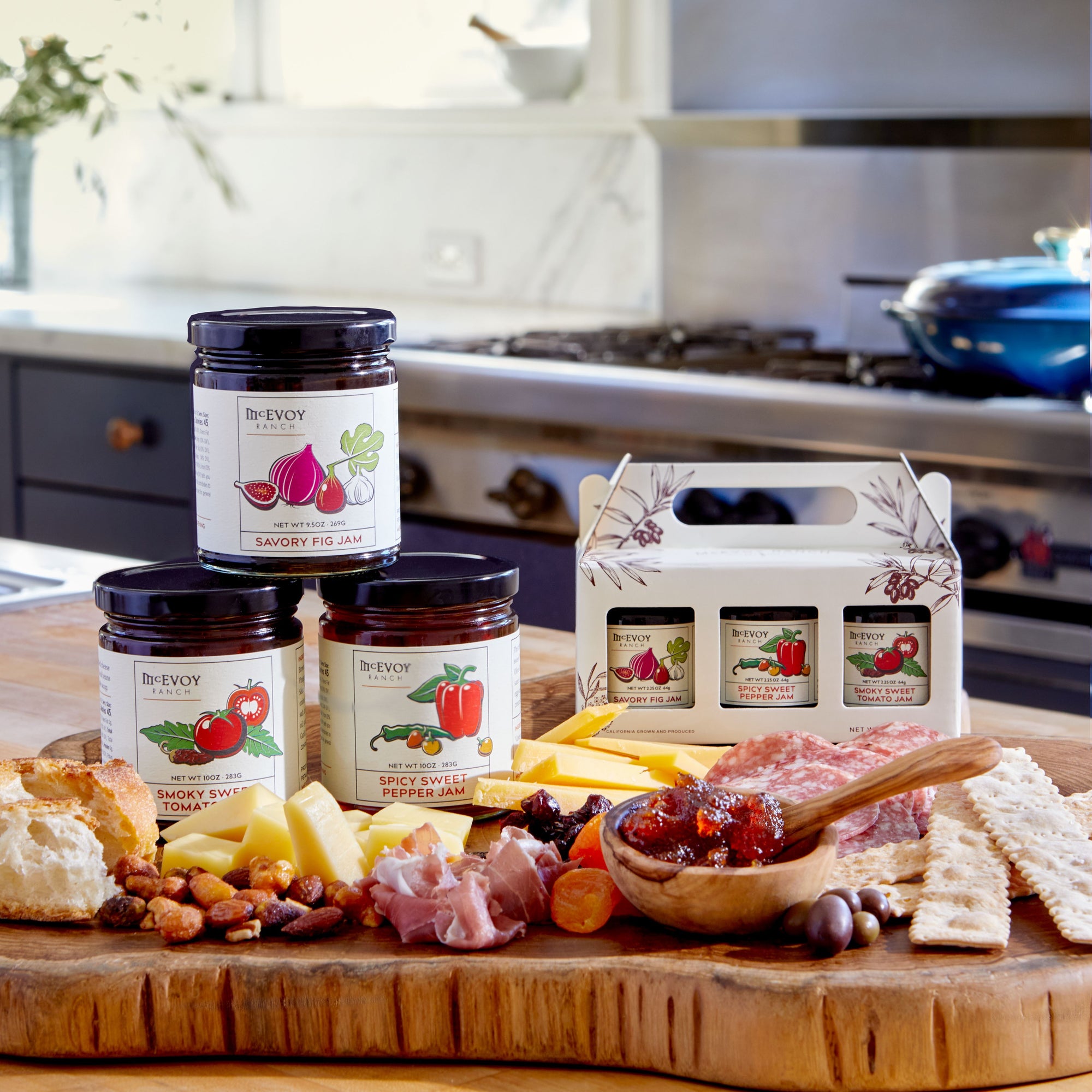 Mini Savory Jam Gift Pack
$16.95
A fantastic way to sample each of our top-selling Savory Jams is with our Mini Savory Jam Trio. Packaged in a beautiful, recyclable gift box. All three delicious savory flavors are incredible topping your favorite cheese, cracker, or sandwich (grilled cheese & fig, WOW), or mixed with our estate-produced Extra Virgin Olive Oil as the perfect warm dressing on fresh greens.

Includes 3 ~2.5 OZ Jars:
Spicy Sweet Pepper Jam: This delightful mix of peppers gives our jam the right balance of spicy and sweet.

Savory Fig Jam: This jam blends figs and a touch of balsamic vinegar to enhance the sweet and savory flavors of any dish.
Smoky-Sweet Tomato Jam: This multipurpose powerhouse jam can take any meal to the next level with its mix of sweet and savory tomato flavors.
Also available in a larger size Savory Jam Gift Pack 10 OZ.