EVENT & TASTING SPACES
Escape, relax, and celebrate in our spectacular, intimate event and tasting spaces
With our diverse and unique assortment of event spaces, you may select one or combine several to create an event tailored for your needs. Our Events Team is available to help plan your perfect event and answer questions by email at [email protected], or phone at 707.769.4113.
the milk barN at McEvoy Ranch



this is owl Carousel.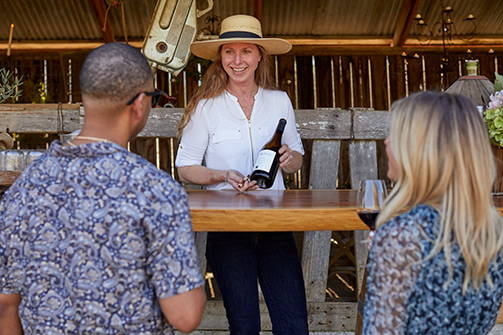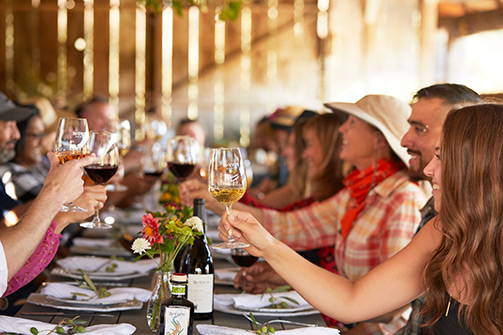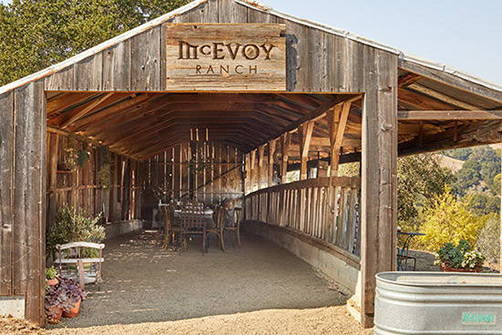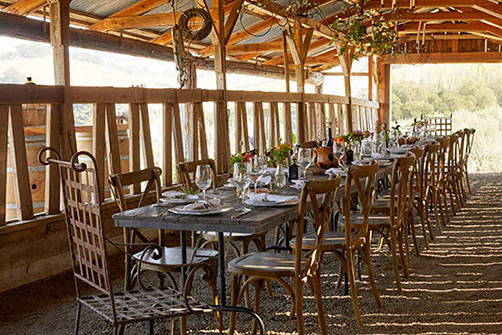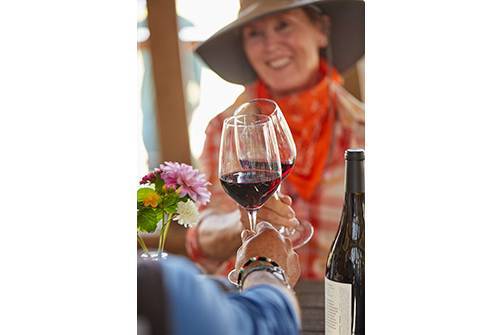 Thirty years ago, McEvoy Ranch was founded on 550-acres of dairyland. Today, some of the buildings from its former use are still standing, and we have turned them into ideal event and tasting locations. One of our newest sites now open to the public is fondly called The Milk Barn. We have enhanced this indoor-outdoor space with rustic furnishings, a harvest table, porch rocking chairs positioned for exquisite views, and a wine barrel bar. We would love to show you why The Milk Barn is perfect for your next celebratory event or tasting.
---
The Hideaways at Mcevoy Ranch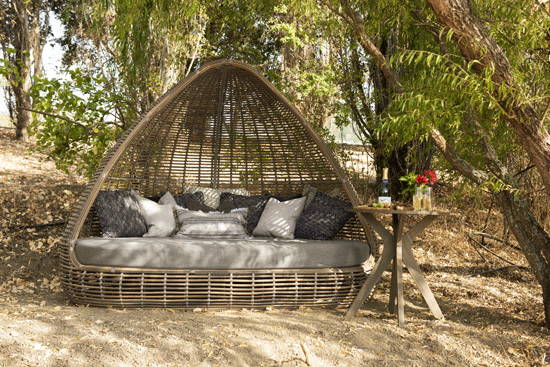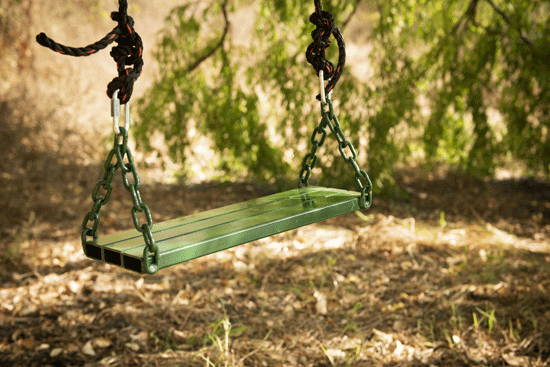 Introducing a new, intimate site for two, HideAways at McEvoy Ranch. Situated on the edge of Morelli Pond in the heart of the Ranch, these private sites offer a personal cabana and bistro table where you can enjoy a charcuterie board, bottle of McEvoy Ranch Wine, or non-alcoholic beverage. We have two locations to choose from: Kingfisher Perch, or Otter's Rest, which includes a charming swing hanging from a majestic Willow Tree. Both locations have beautiful views of our pond and will be set up upon your arrival to simply enjoy!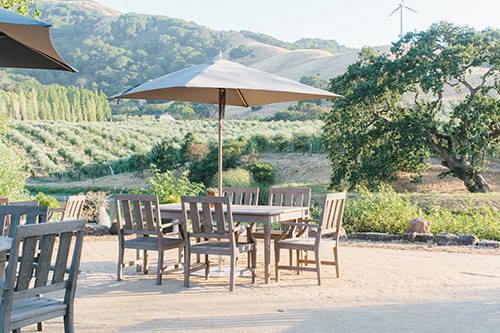 In the heart of the Ranch, our Tasting Room Patio overlooks our Morelli Pond and acres of Tuscan olive orchards, and is a beautiful outdoor space for any event. By day, the patio is a sunny extension of our Tasting Room and mill, and by evening it becomes a stunning setting for a reception or dinner.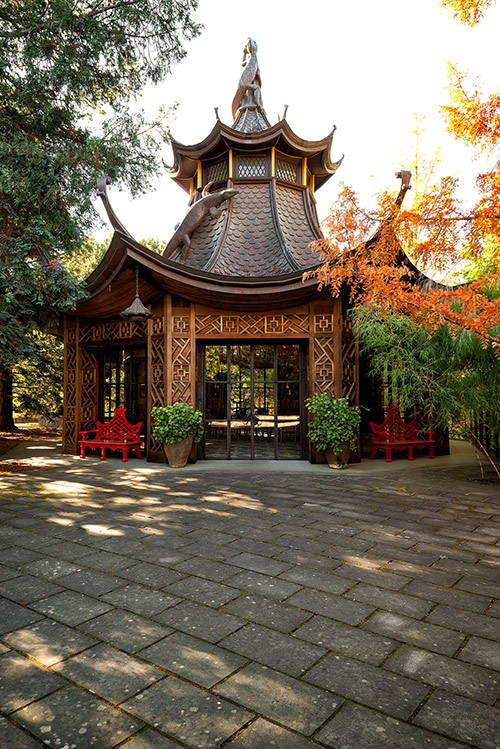 Our beautiful, one-of-a-kind Pavilion is located in the Upper Ranch Courtyard. Octagonal in shape, and inspired by a Chinese tea house, the Pavilion is guarded by 2 copper sculptures of the property's famous Western Skinks, climbing the 42-foot copper roof top. This space is perfect for celebratory meals, corporate outings, and workshops. The Pavilion is one of our indoor-outdoor spaces available for your next event.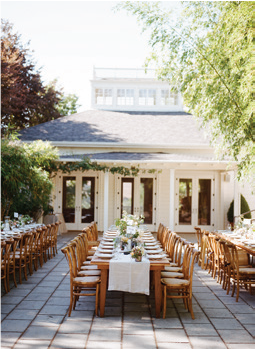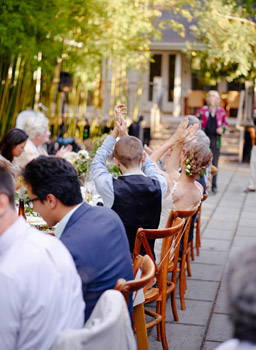 Our slate-paved courtyard is surrounded by bamboo shoots, Redwood Trees, and other lush vegetation. At the heart of our event spaces in the Upper Ranch, the Courtyard connects the Victorian and Pavilion, and can be used in conjunction with either space, or as a venue of its own for receptions or other outdoor gatherings.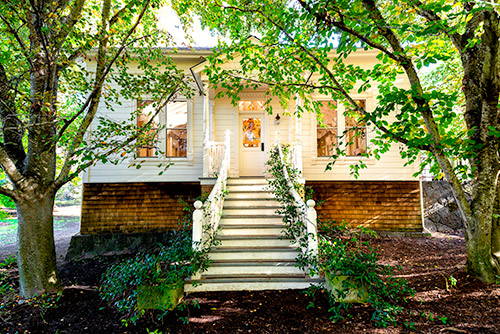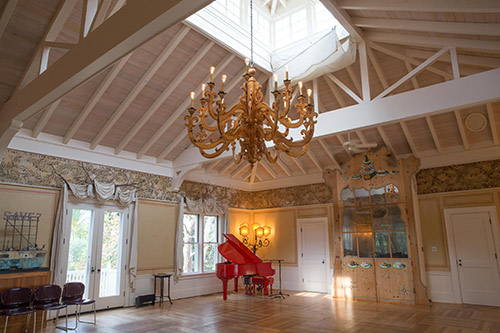 This Victorian stands on the footprint of the original Morelli homestead, and recalls the Ranch's history with high beam ceilings and beautiful natural light. Perfectly suited for a variety of events, this multi-functional space can be used for business meetings, workshops, dinners, bridal showers, and more. The space is enhanced by original olive branch frescos, a beautiful chandelier, an Elton John red piano, and unique art by Wayne Thiebaud. This space is located at the Upper Ranch Courtyard, opposite our Pavilion.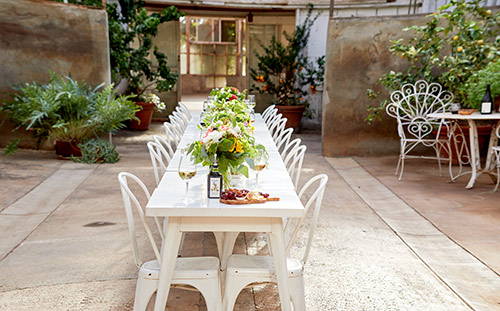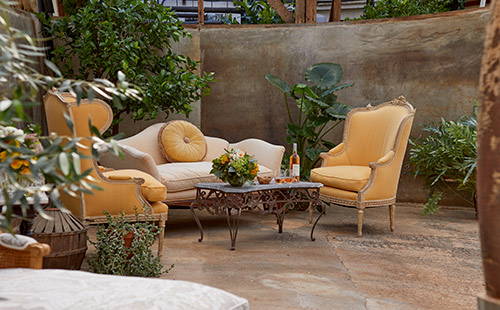 Our largest covered space, this working greenhouse is a beautiful, barn-like setting for your next event. This indoor-outdoor location is ideal for corporate retreats, workshops, receptions, and more!
For more information on booking these spaces for events contact [email protected]. To reserve either space for a tasting experience book here.
GET 15% OFF ALL PURCHASES
GET 15% OFF ALL PURCHASES
JOIN THE McEVOY RANCH SOCIAL CLUB FOR DISCOUNTS AND ACCESS TO MEMBER EVENTS AND ONLINE RESOURCES
JOIN THE McEVOY RANCH SOCIAL CLUB FOR DISCOUNTS AND ACCESS TO MEMBER EVENTS AND ONLINE RESOURCES