HOME      >      Cooking with Extra Virgin Olive Oil
COOKING WITH EXTRA VIRGIN OLIVE OIL
Contrary to popular belief, Extra Virgin Olive Oil is great for cooking and can be easily incorporated into almost any dish or cuisine, adding new flavors and healthy polyphenols & monounsaturated fats.
---
WHAT'S THE DIFFERENCE BETWEEN EXTRA VIRGIN OLIVE OIL & WHAT I USE NOW?
Refined oils such as Corn Oil, Canola Oil, and Vegetable Blends are extracted from plants using harsh chemical solvents such as hexane before being processed with other chemical compounds, including acids, caustic soda, and bleach. These fundamentally alter the oils to make them edible (while also creating many unpleasant byproducts). Unlike refined oils, Extra Virgin Olive Oil (EVOO) is made by physically crushing olives and is ready to enjoy without any chemical alterations. With a smoke point averaging 405° and high oxidative stability, EVOO retains significantly high levels of antioxidants and polyphenols during cooking.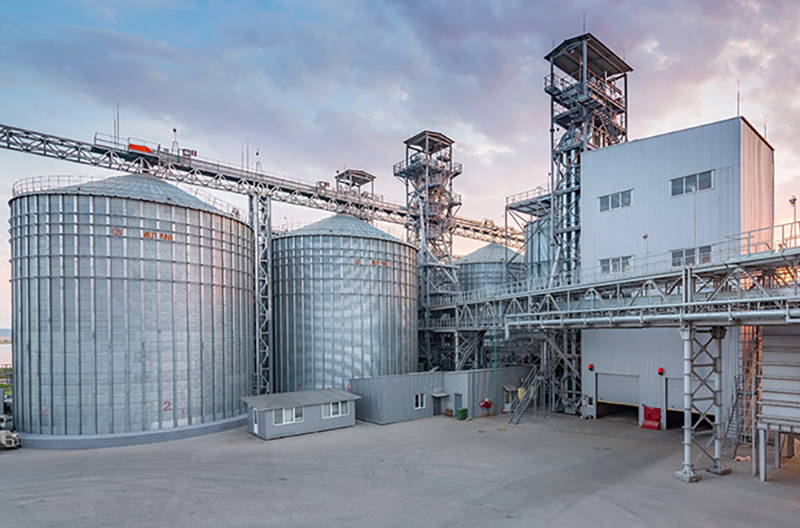 Extra Virgin Olive Oil Production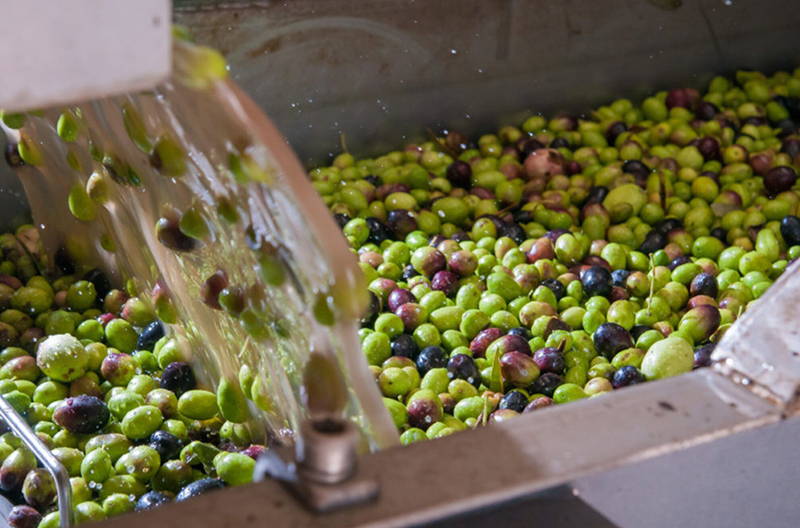 ---
WHAT IS EXTRA VIRGIN OLIVE OIL'S SMOKE POINT?
The smoke point of EVOO averages 405°F and is high enough for most cooking methods. Further, EVOOs have high oxidative stability, meaning that they contain compounds that prevent the oil from deteriorating when exposed to heat during the cooking process.
SHOULD YOU ADD OLIVE OIL TO A HOT OR COLD PAN?
Your cookware determines when you should add olive oil to the pan. If you are using a non-stick pan with Teflon coating, add the oil to a cold pan. The coating of the pan will be ruined if heated dry. However, if you're using unseasoned cookware such as stainless steel or cast iron, add the oil to a hot pan. The high temperature of the pan will allow the oil to settle into the pores of the cookware. Instructions may vary pending cookware manufacturer.
WHAT ARE THE HEALTH BENEFITS OF EXTRA VIRGIN OLIVE OIL?
The benefits of olive oil, including its strong anti-inflammatory, disease-fighting, and anti-aging properties, have been well-documented through scientific studies. The polyphenol and antioxidant counts are particularly high in early-harvest olive oil.
WHAT HAPPENS TO THE HEALTH BENEFITS OF OLIVE OIL WHEN IT'S HEATED?
A recent study has confirmed that olive oil retains significantly high levels of antioxidants and polyphenols during cooking, correcting the common misconception that heating it destroys these healthy compounds.
WHAT'S THE DIFFERENCE BETWEEN McEVOY RANCH'S EXTRA VIRGIN COOKING OLIVE OIL & ORGANIC EXTRA VIRGIN OLIVE OIL?
It's all about your desired outcome when deciding between our Extra Virgin Olive Oils. If you're looking to cook with a healthy oil and want the flavors of your food to shine through, our Extra Virgin Cooking Olive Oil is a perfect choice. If you're seeking rich, robust, olive oil-forward, flavor, our Organic Extra Virgin Olive Oils are the answer!
---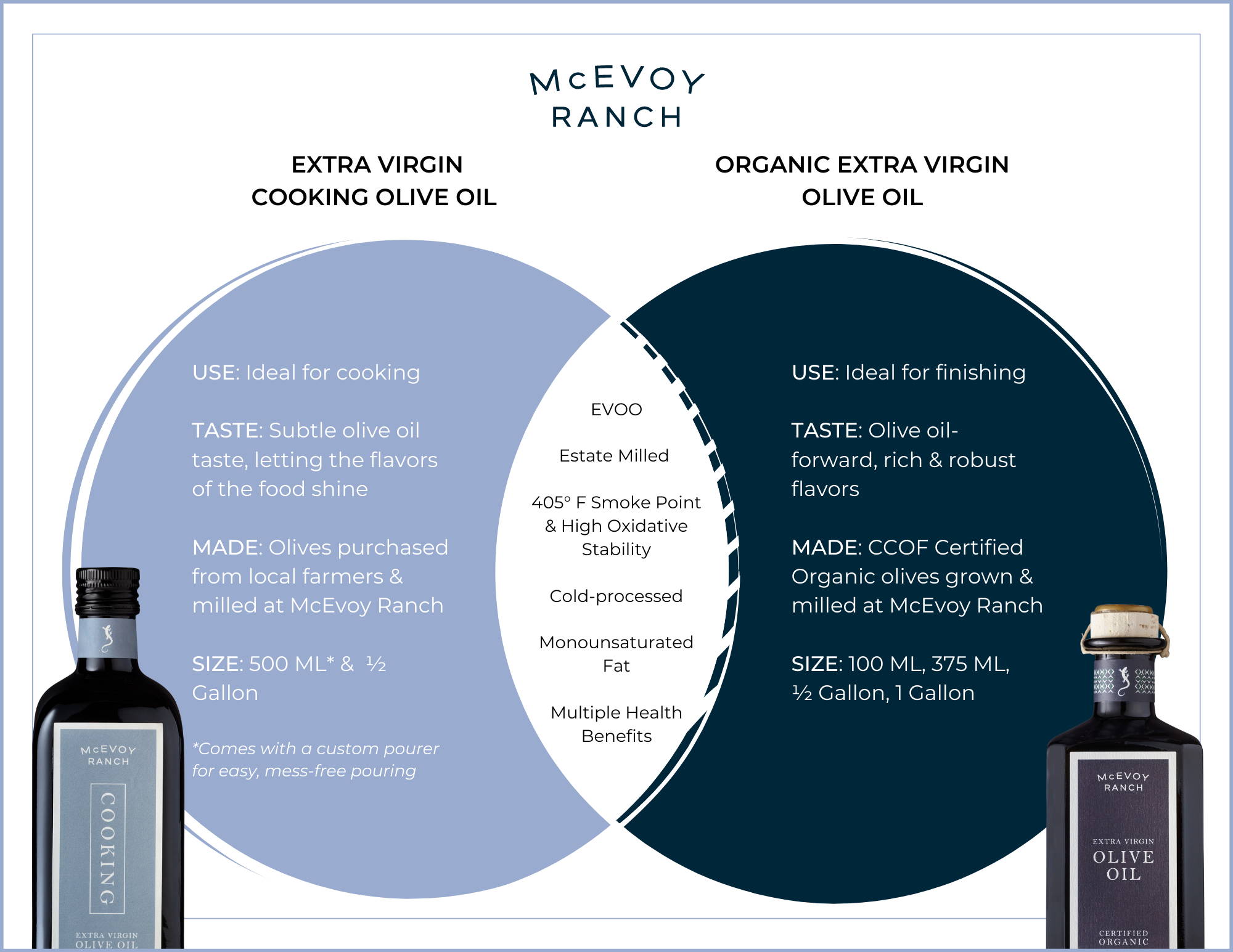 ---
---
GET 15% OFF ALL* PURCHASES
GET 15% OFF ALL PURCHASES
JOIN THE McEVOY RANCH SOCIAL CLUB FOR DISCOUNTS AND ACCESS TO MEMBER EVENTS AND ONLINE RESOURCES
*Exclusions Apply
JOIN THE McEVOY RANCH SOCIAL CLUB FOR DISCOUNTS AND ACCESS TO MEMBER EVENTS AND ONLINE RESOURCES