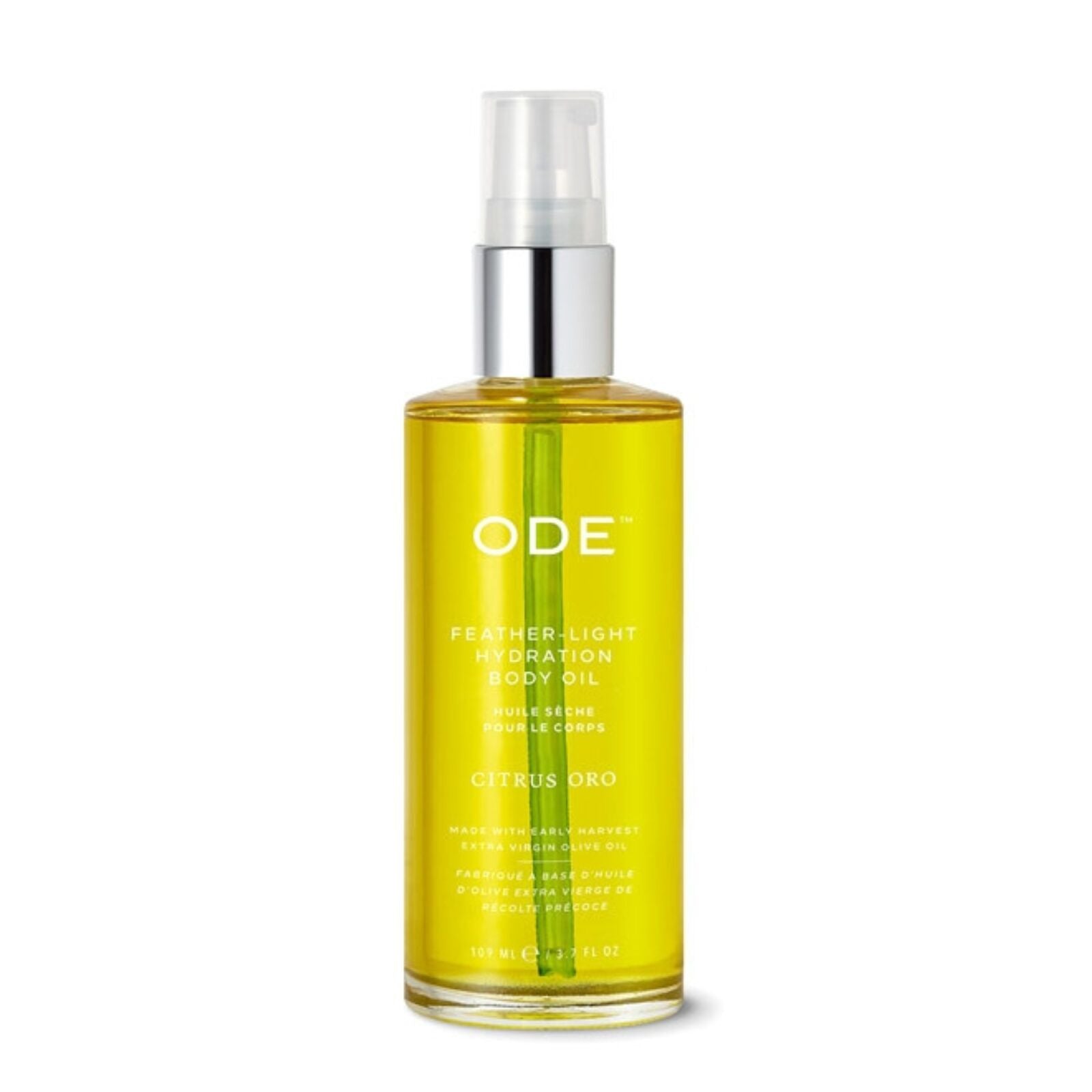 Citrus Oro Feather-Light Hydration Body Oil 3.7 OZ
$30.00
This body oil was born out of busy ranch days that ask for deep hydration that soaks in fast and leaves the skin hydrated all day long. From sunup to sundown, hydration should be featherlight. Citrus Oro is an exhilarating mood-lifter with a mingling of Oro Blanco grapefruit, pink peppercorn, and patchouli for an invigorating citrus lift.
This intensely reparative, yet lightweight body oil absorbs easily, leaving skin quenched, calm, and radiant with no trace of oily residue. Rich in antioxidants and naturally occurring squalene for everyday moisture from head to toe. 
How to Use: Warm a small amount in your hands and apply to legs, arms, feet, and hands - anywhere you need hydration and desire moisture and beautiful skin.
Ingredients: 
Made with 98% certified organic ingredients including olive oils, jojoba, and sweet almond oils, sunflower seed oil, and olive leaf extract
Sunflower Seed Oil contains high levels of essential fatty acids, crucial in protecting delicate skin from environmental stress.
Olive Leaf Extract is a powerful anti-inflammatory and antioxidant that helps to slow skin cell damage.
Extra Virgin Olive Oil delivers powerful polyphenols and antioxidant protection to the skin with readily-absorbable squalene, an extremely hydrating lipid.