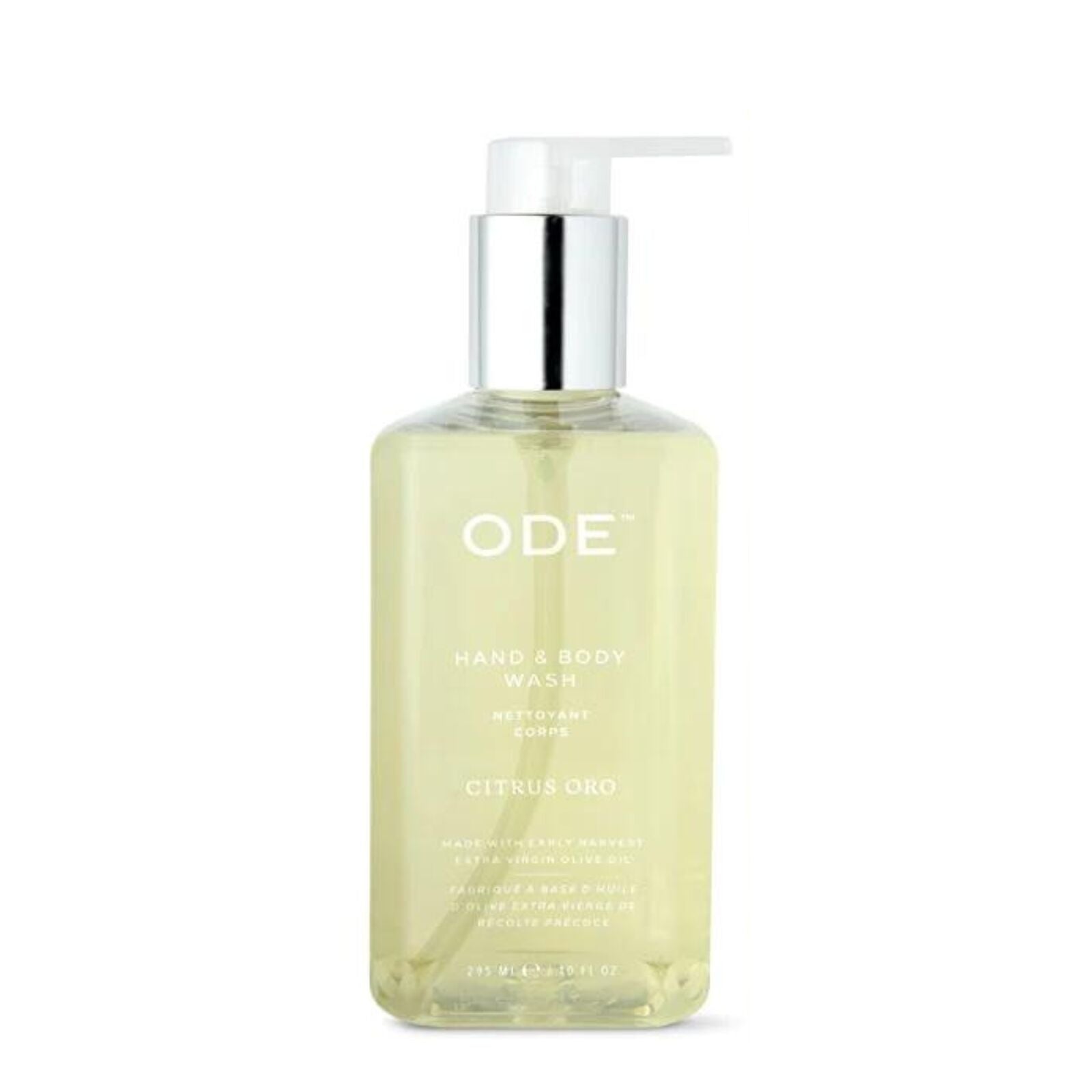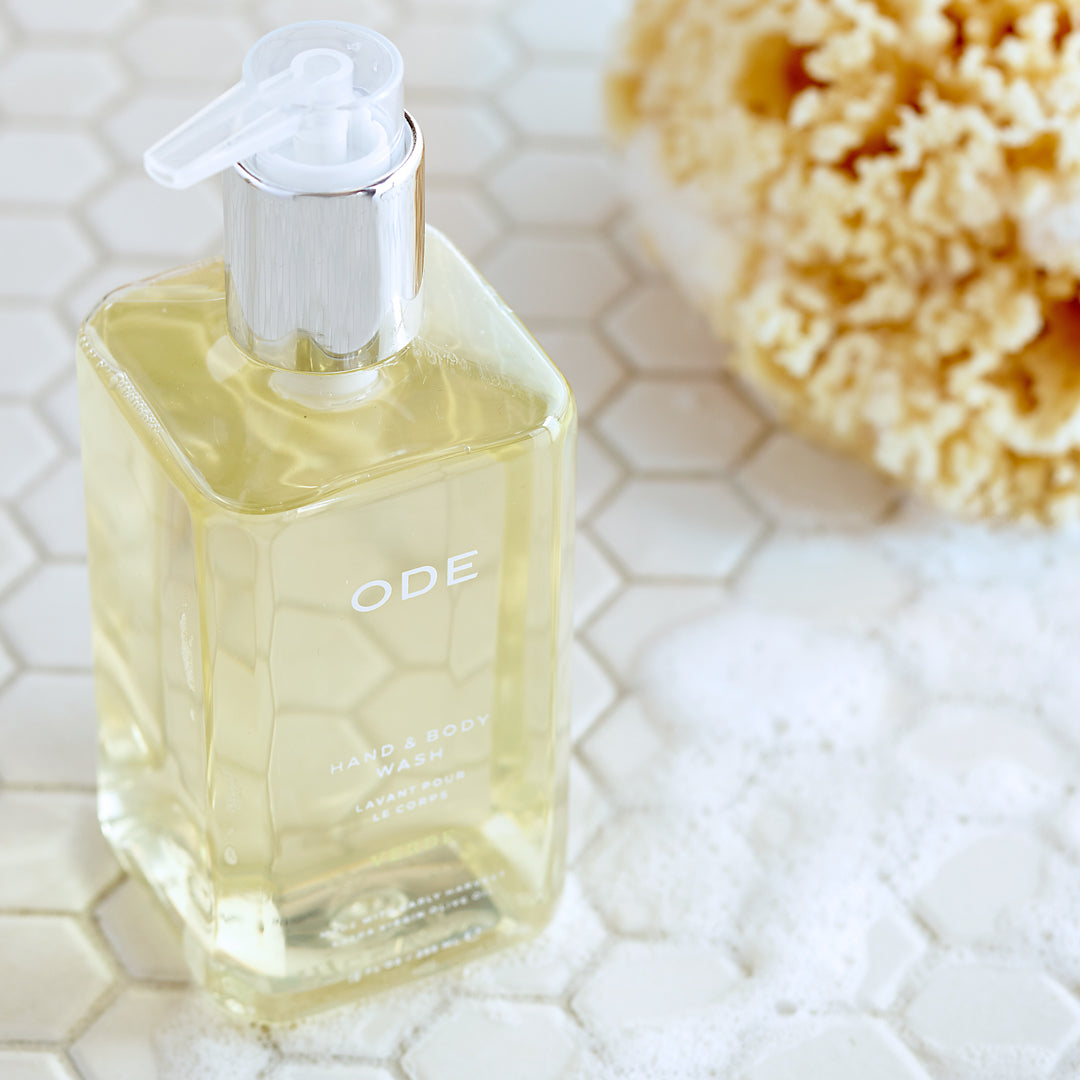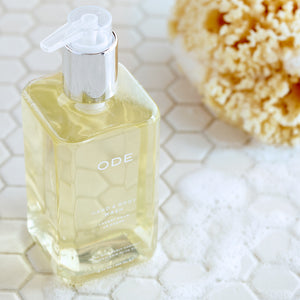 Citrus Oro Hand & Body Wash 10 OZ
$16.00
Moisturize while you cleanse. This lathering wash is made with aloe, glycerin, and olive leaf extract to gently cleanse and quench the skin, leaving it soft and supple.
Citrus Oro is an exhilarating mood-lifter with a mingling of Oro Blanco grapefruit, pink peppercorn, and patchouli for an invigorating citrus lift.
How To Use: Run a few pumps of soap underwater to create a rich lather; apply to the body to cleanse and moisturize; rinse.
Ingredients:

Aloe Vera calms and balances all skin types with trace minerals and phytonutrients.

Glycerin attracts and binds moisture to the skin - hello, smooth and hydrated skin!

Chamomile Flower Extract, rich in B Vitamins, which promotes that healthy glow.