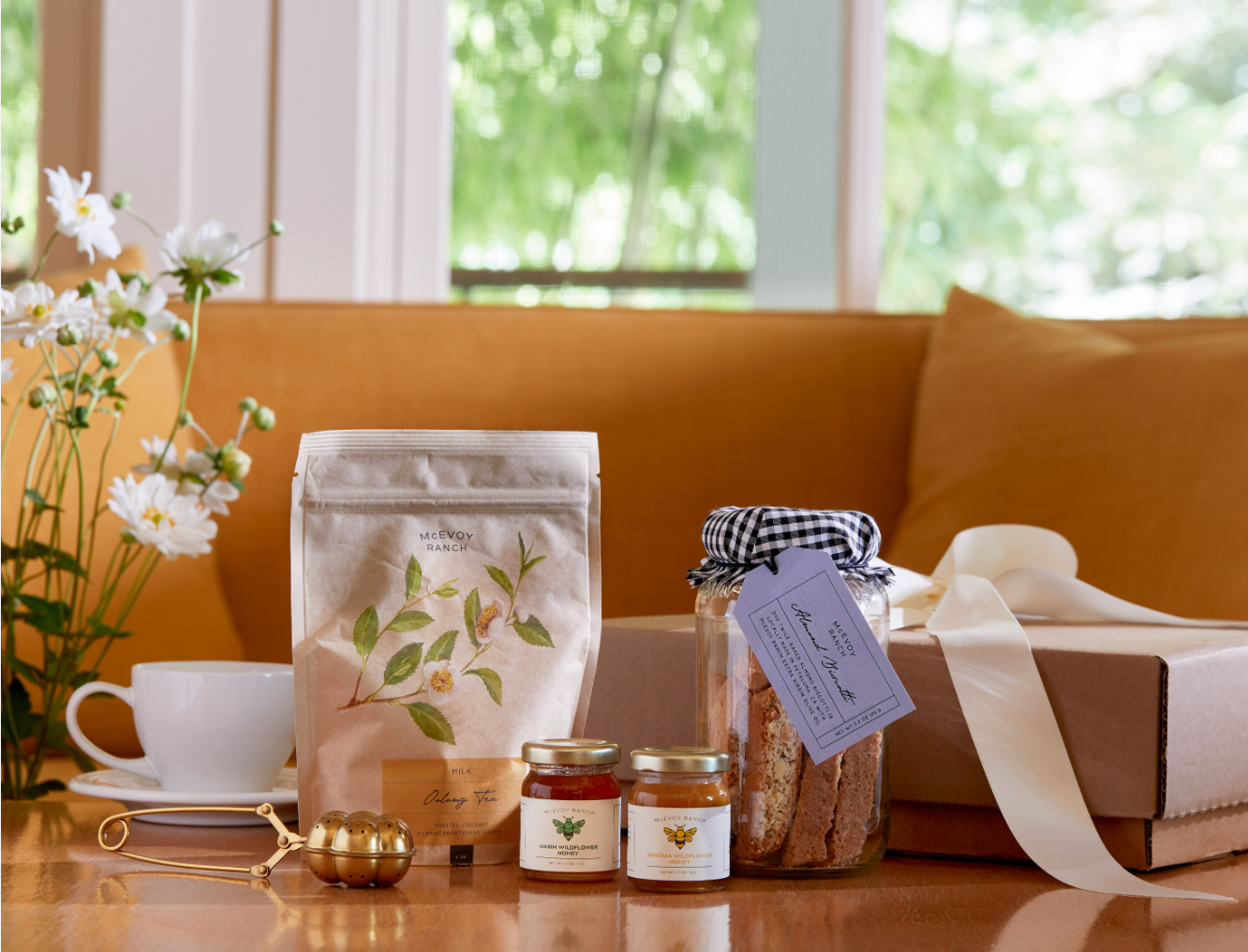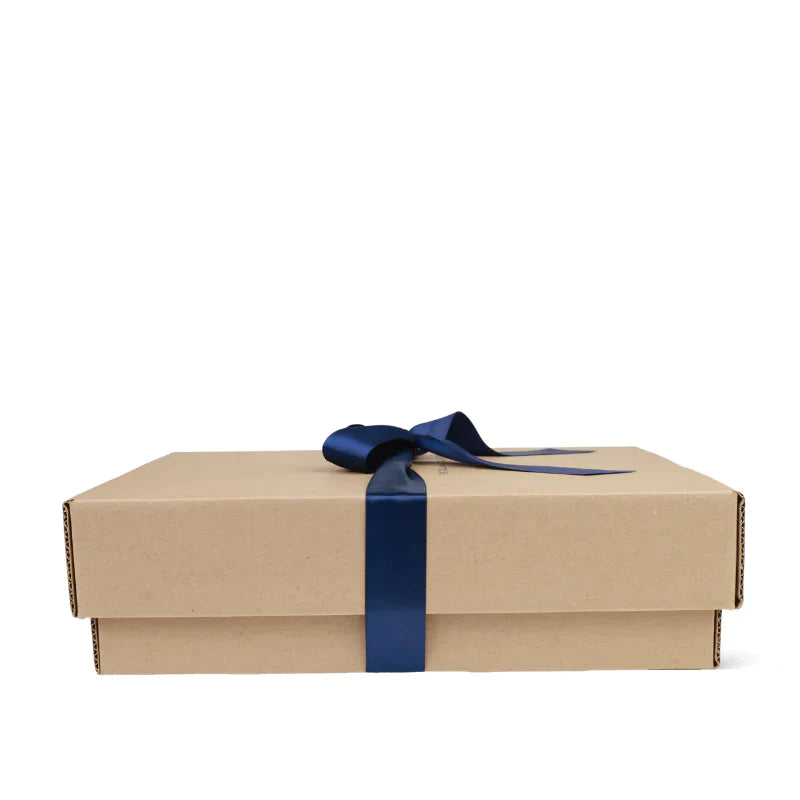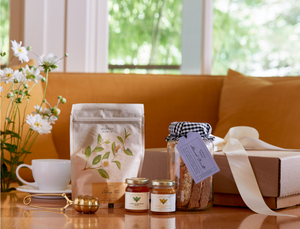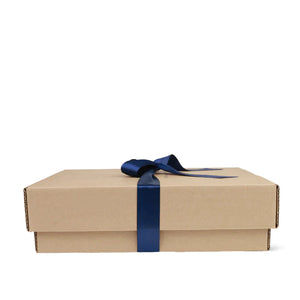 Afternoon Tea Gift Set
$44.95
Experience the true luxury of Afternoon Tea with this curated gift set. Sip a warming and floral Oolong, perfectly steeped with a gold Farmhouse infuser and a touch of California honey. Sit back, relax with your favorite book, and enjoy your tea with a crisp piece of biscotti for the ideal evening.  
Includes each of the following:
Packaged in a custom McEvoy Ranch gift box making it gift-ready! Ribbon not included.