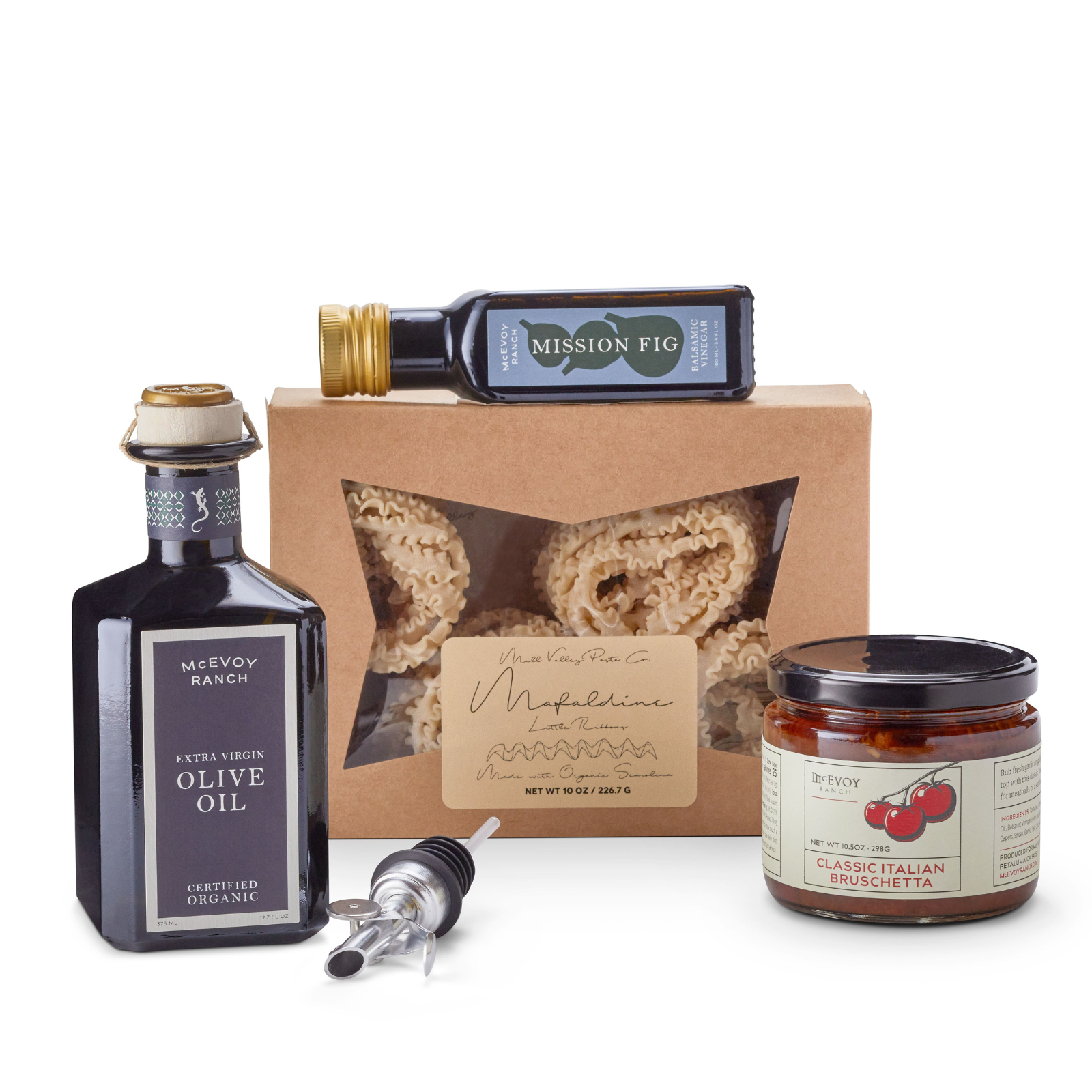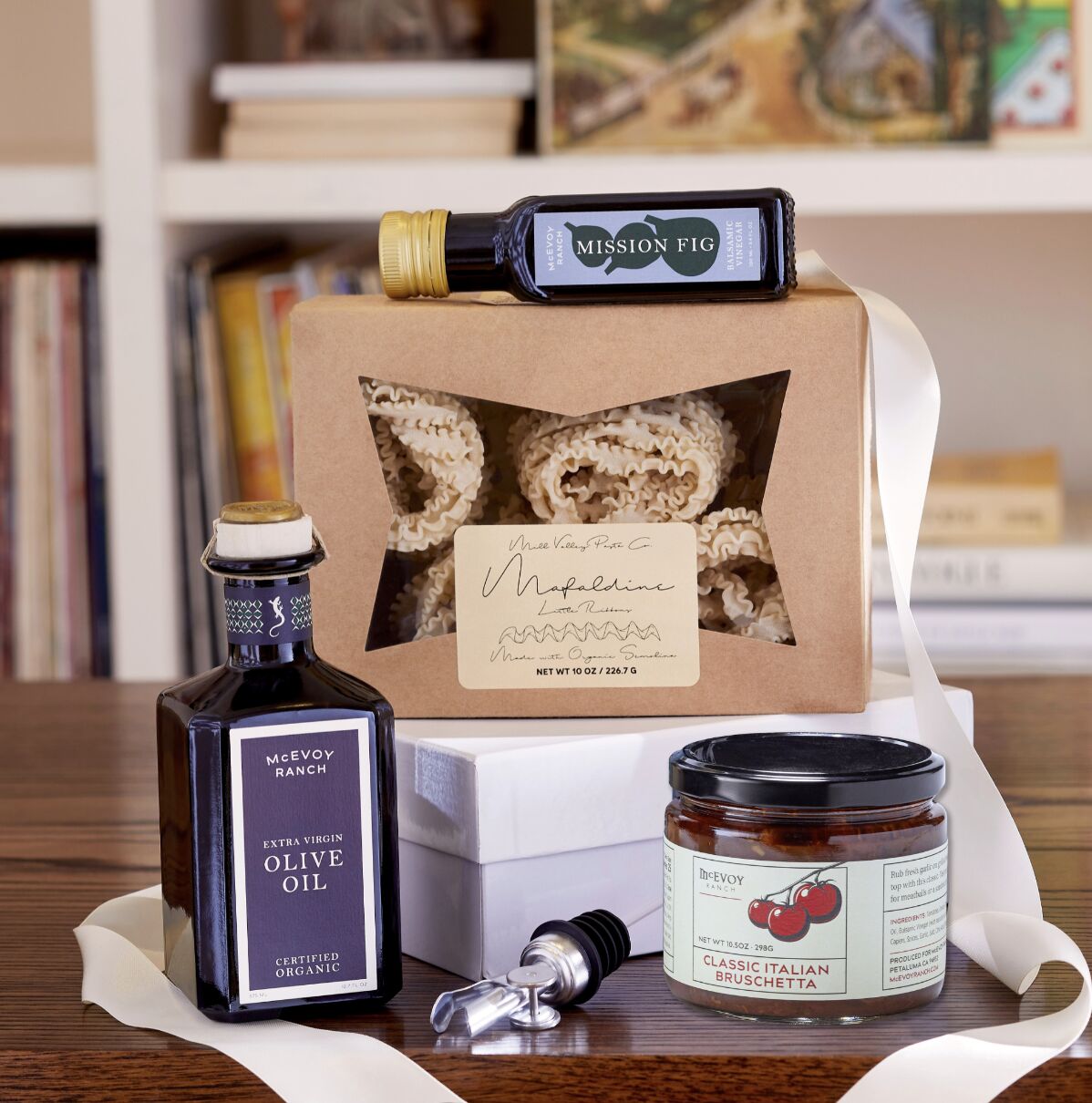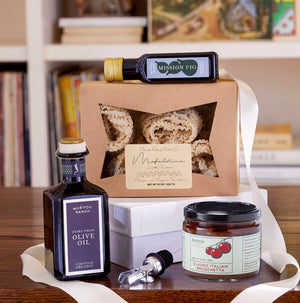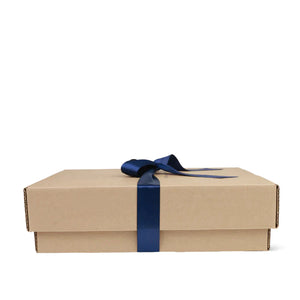 Italy Comes to California Gift Set
$68.95
Harvest: 2022

Experience the legendary flavors of Italian cuisine from the comfort of your own kitchen. Pair our early-harvest Organic Extra Virgin Olive Oil, earthy Mission Fig Balsamic Vinegar, and Classic Italian Bruschetta with Mafaldine Pasta for a straight-from-Italy taste that is sure to delight your next dinner guests.

Includes each of the following:

Mill Valley Mafaldine Pasta
Our early-harvest olive oil is high in antioxidants and has additional powerful properties that are shown to:
Reduce Inflammation
Improve Blood Pressure & Cholesterol
Fight Cancer-Causing Free Radicals
Provide Anti-Aging Benefits
Reduce Risk of Stroke
Nutritional Information
Packaged in a custom McEvoy Ranch Gift Box.