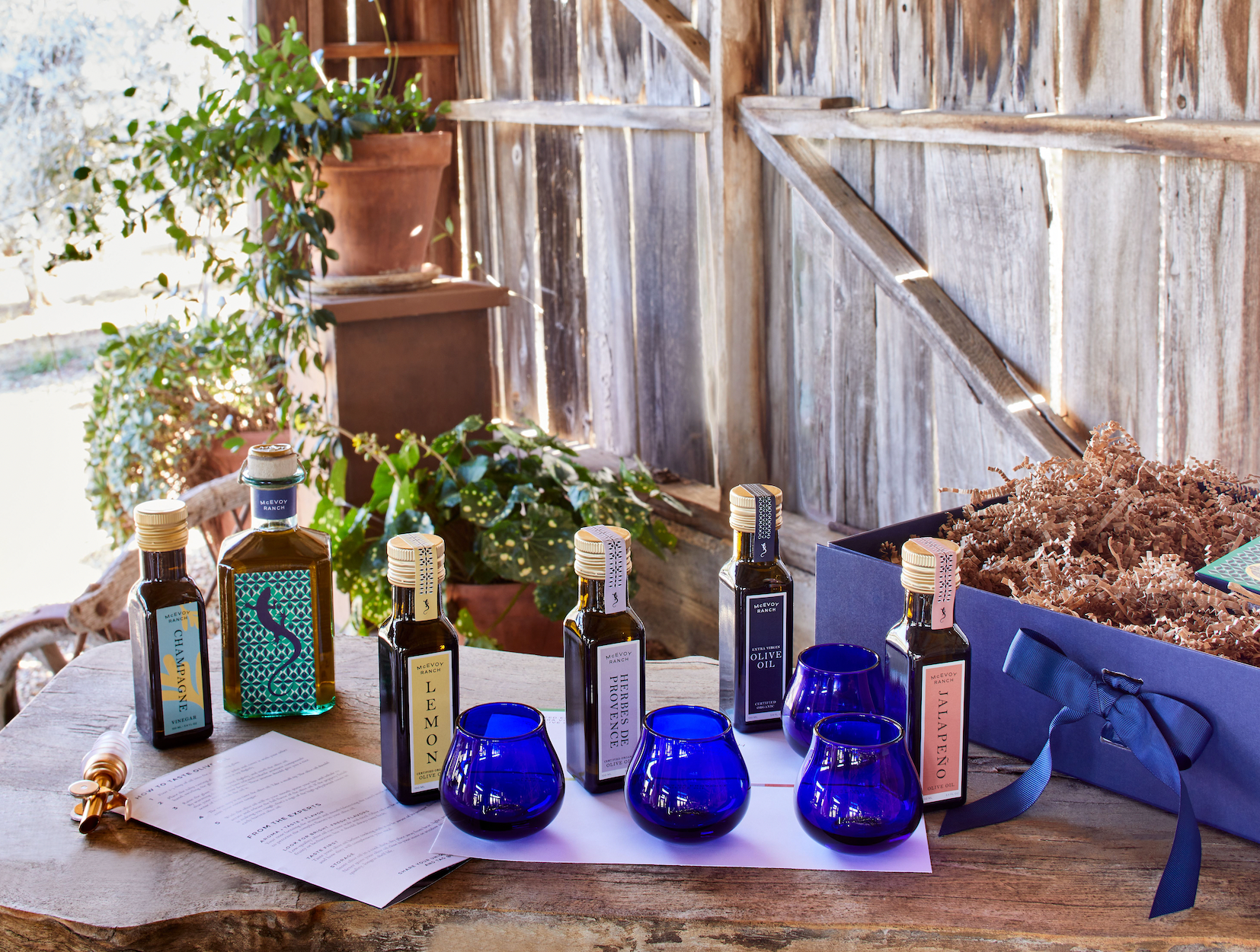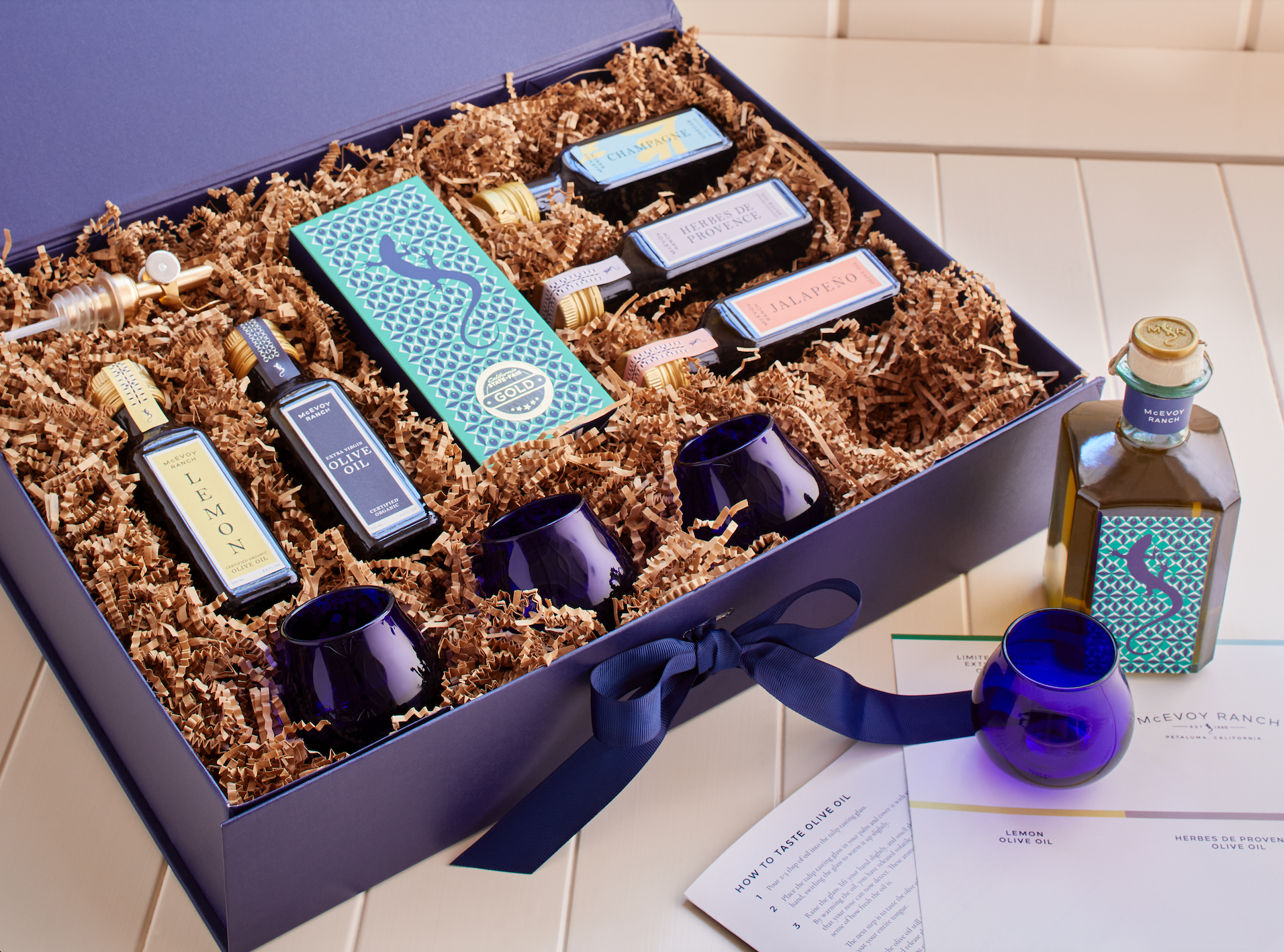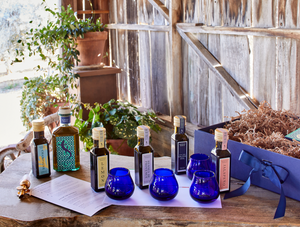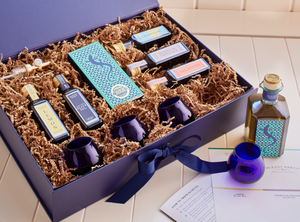 The Ultimate Home Olive Oil Tasting Kit
$195.95
This gift set is for the true olive oil aficionado. It includes everything you need to hold a professional tasting experience at home with proper tasting glassware, award-winning Extra Virgin and Agrumato Method Olive Oils, and vinegar to pair.
Enjoy a step-by-step guide on the proper way to taste olive oil and a tasting mat included in the kit.

Includes each of the following:
Our early-harvest olive oil is high in antioxidants and has additional powerful properties that are shown to:
Reduce Inflammation
Improve Blood Pressure & Cholesterol
Fight Cancer-Causing Free Radicals
Provide Anti-Aging Benefits
Reduce the Risk of Stroke
Comes in a custom navy gift box, secured with a ribbon.