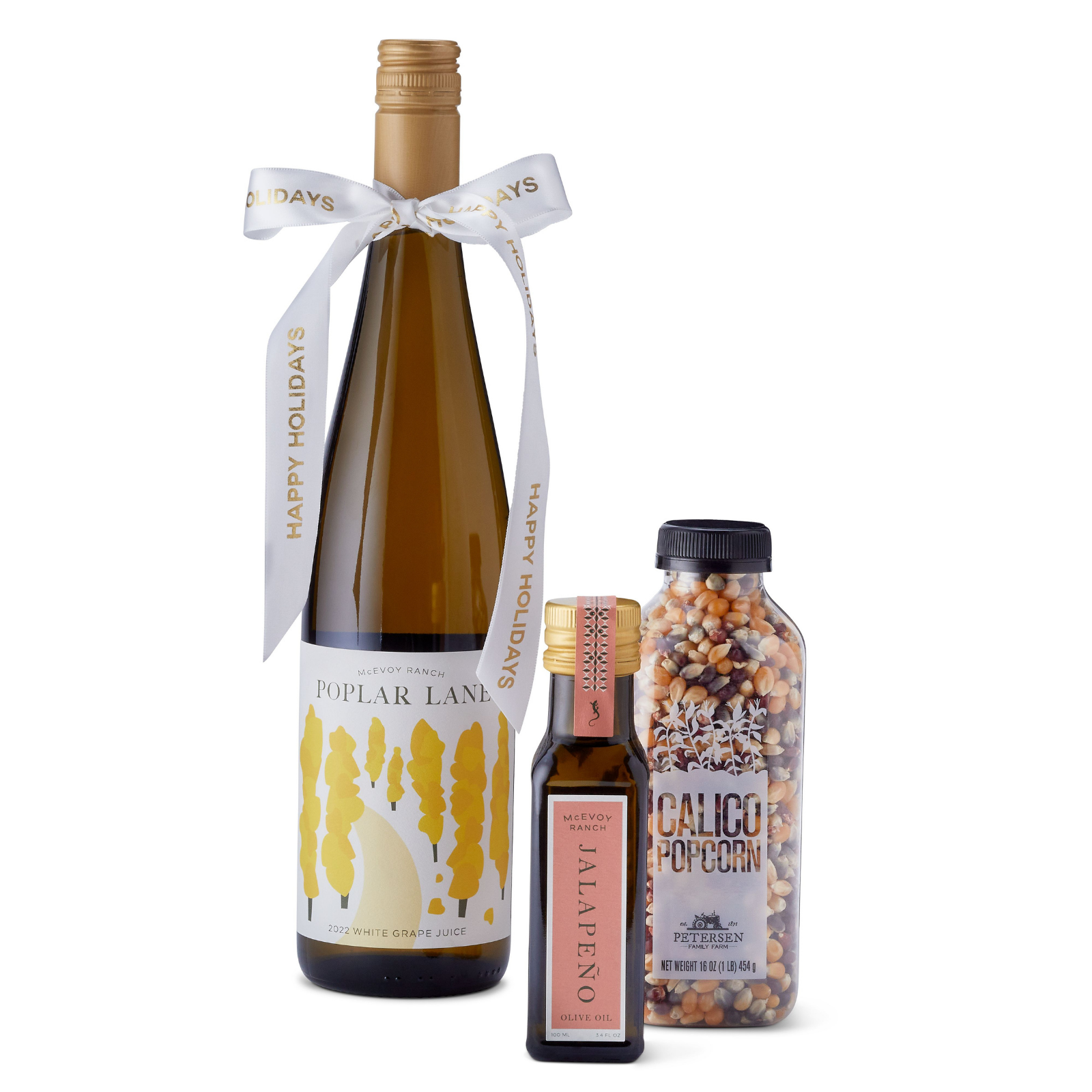 Movie Night Popcorn Gift Set
$29.95
Harvest: 2022
A night spent curled up with a blanket and your favorite movie simply isn't complete without a bowl of freshly popped popcorn. What better companions to this movie-time snack than a drizzle of spicy Jalapeño Olive Oil balanced with our refreshing Poplar Lane White Grape Juice? Grab a few friends, put on your favorite film, and redefine movie night with these elevated snacks.

Includes each of the following:
Peterson Farm Fresh Calico Popcorn 16 OZ
Our early-harvest olive oil is high in antioxidants and has additional powerful properties that are shown to:

Reduce Inflammation
Improve Blood Pressure & Cholesterol
Fight Cancer-Causing Free Radicals
Provide Anti-Aging Benefits
Reduce Risk of Stroke
Packaged in a custom McEvoy Ranch Gift Box.