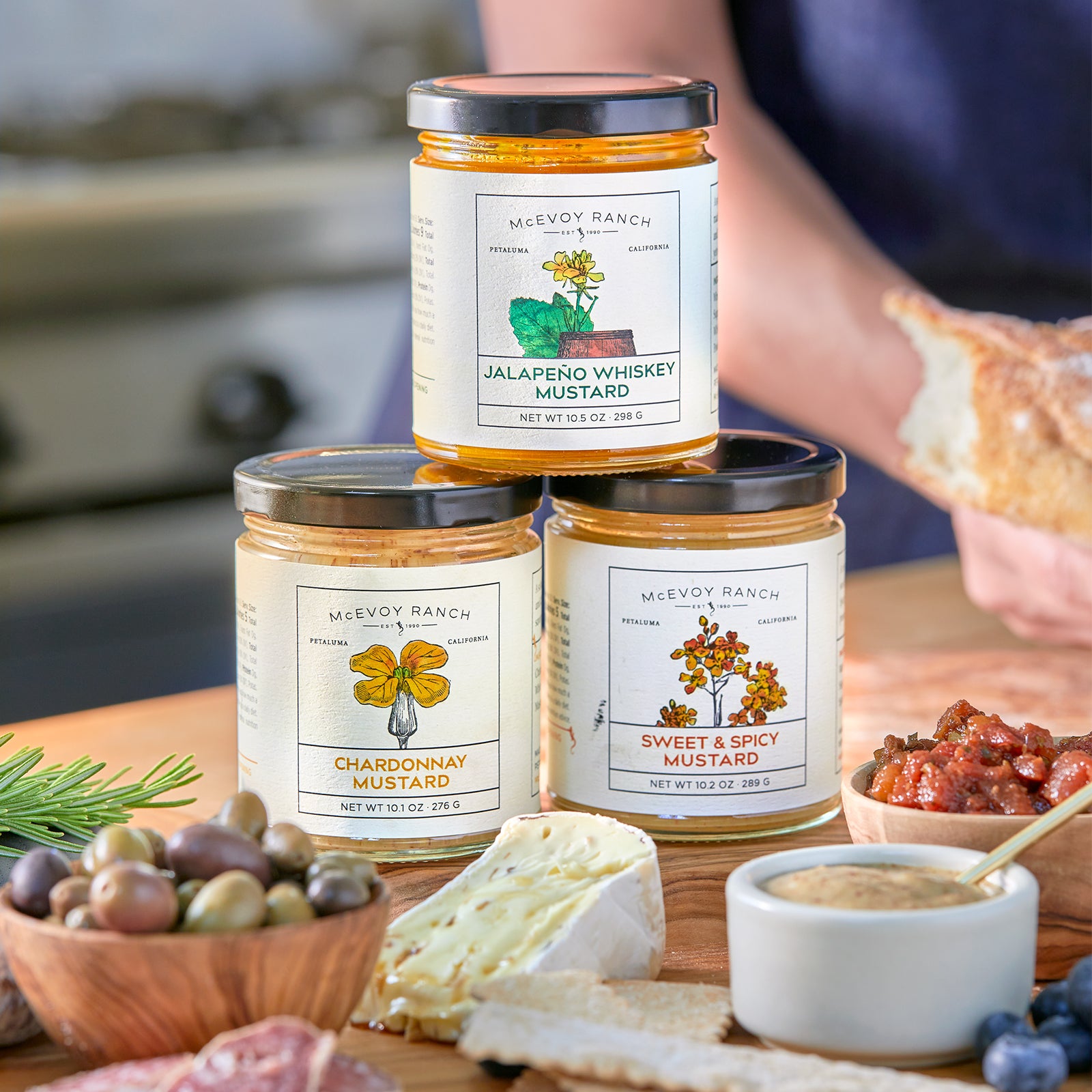 Mustard Gift Pack
Sold Out $26.00
From salad dressing to sandwiches, charcuterie boards, burgers, and so much more, our Mustard Collection enhances any meal with three complex, bright, and delicious flavors. Packaged in a beautiful, recyclable gift box. Save buying the gift pack versus individually.
Includes Each of the Following ~10 OZ Jars:
• Sweet & Spicy: A zesty blend of spicy ground mustard seed, spices, and honey. Sweet & Spicy Mustard is great on sandwiches, pretzels, and sausages.
• Chardonnay: A subtle, bright blend of mustard and Chardonnay complements any savory dish.
• Jalapeño Whiskey: A spicy and deeply flavorful mustard made with fresh jalapeño peppers and Tennessee whiskey for a bold, yet not-too-intense taste.
Also available in a smaller size:Mini Mustard Gift Pack 2.1 OZ.