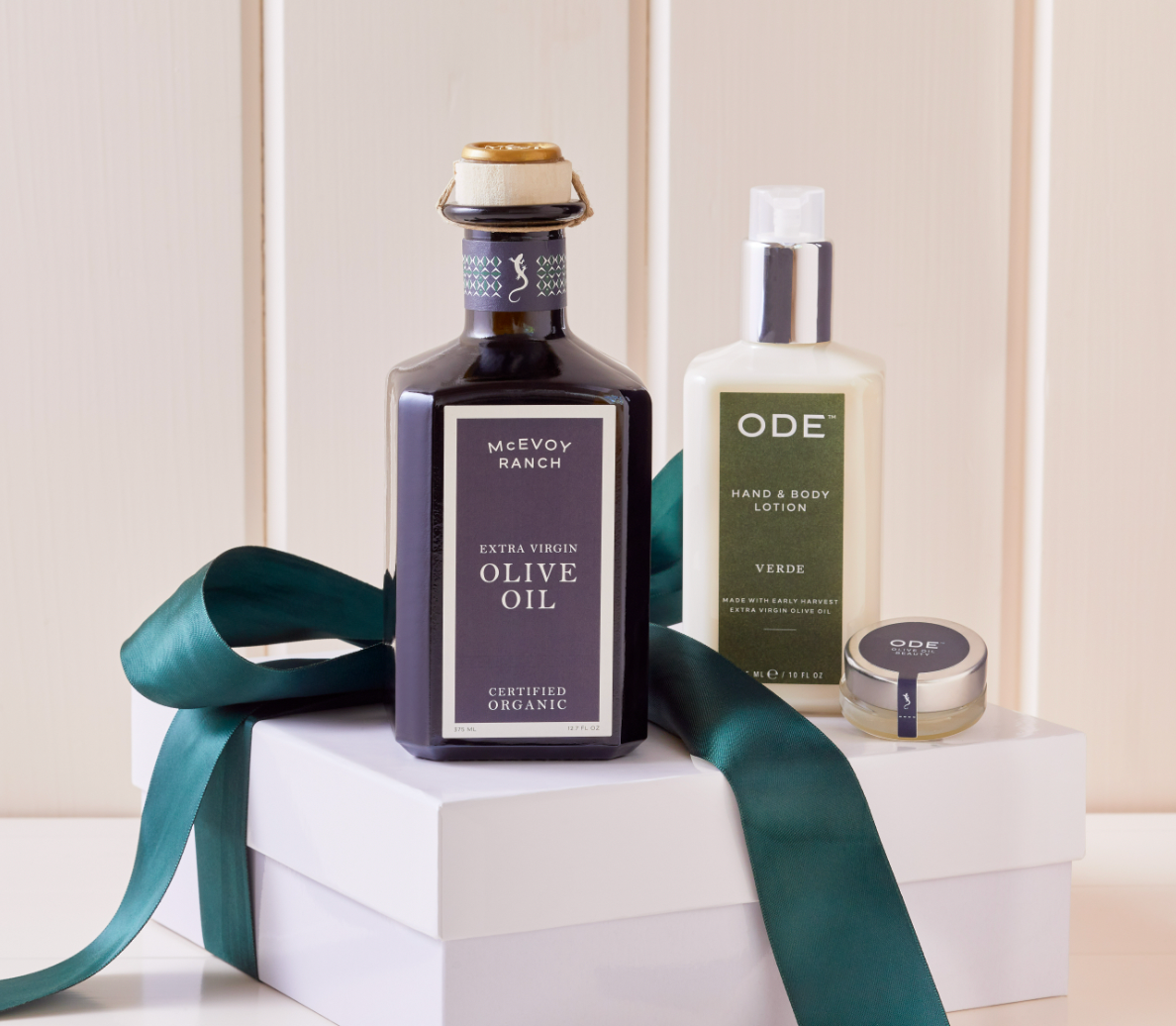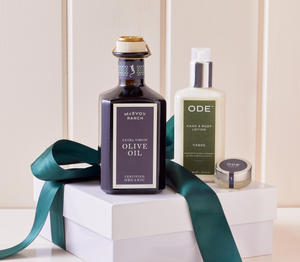 Olive Oil & Beauty Gift Set
$59.95
Experience health inside and out with our Olive Oil & Beauty Gift Set. Our early-harvest Extra Virgin Olive Oil is the ideal way to add a splash of health to your meals, while our olive oil-infused beauty products provide the ultimate hydration to your skin. This gift set truly is the whole healthy package.
Includes each of the following:
Our Early Harvest Olive Oil is high in antioxidants with a high Polyphenol count and has additional powerful properties that are shown to:
• Reduce Inflammation
• Improve Blood Pressure & Cholesterol
• Fight Cancer-Causing Free Radicals
• Provide Anti-Aging Benefits
• Reduce the Risk of Stroke
Packaged in a custom McEvoy Ranch gift box (not pictured) making it gift-ready! Ribbon not included.