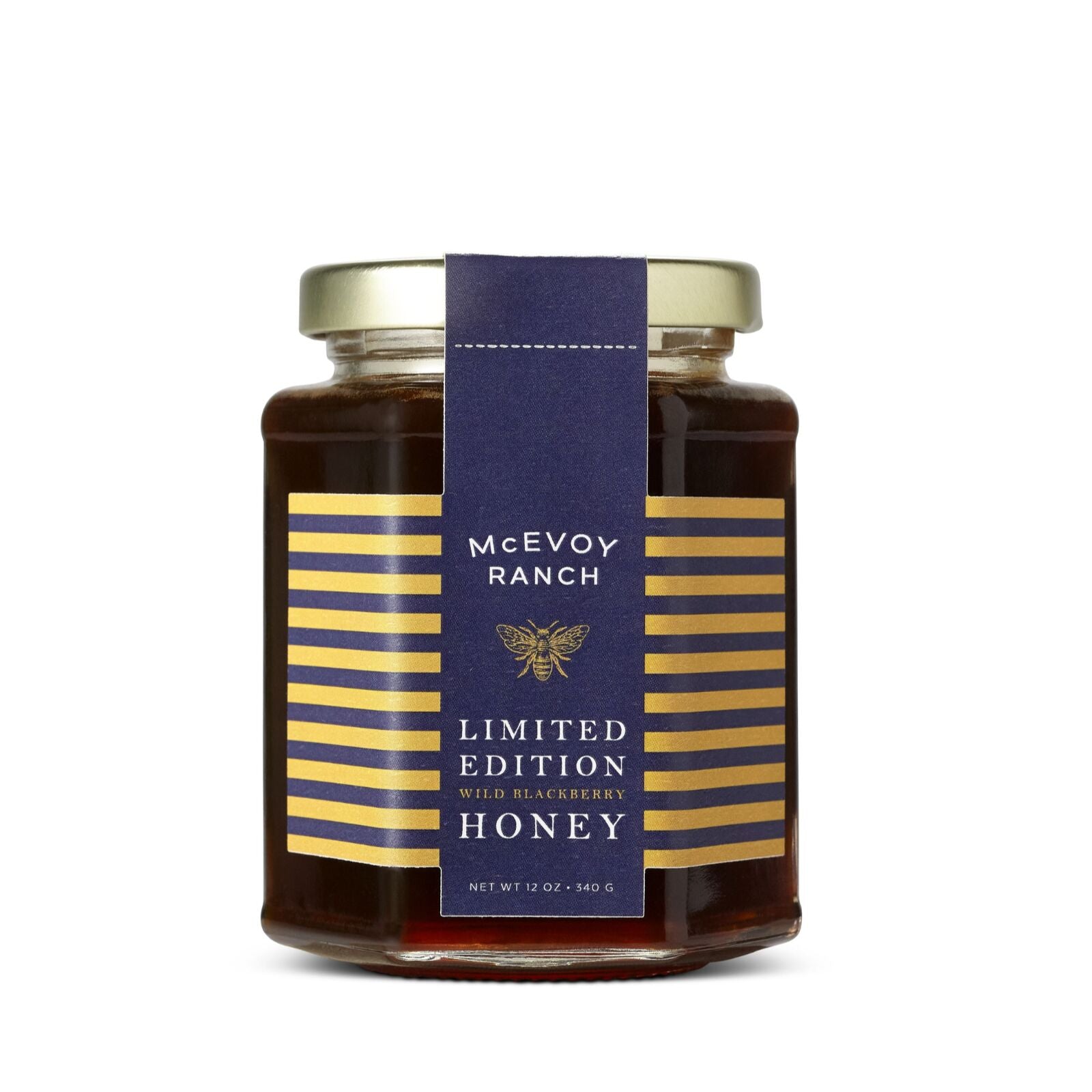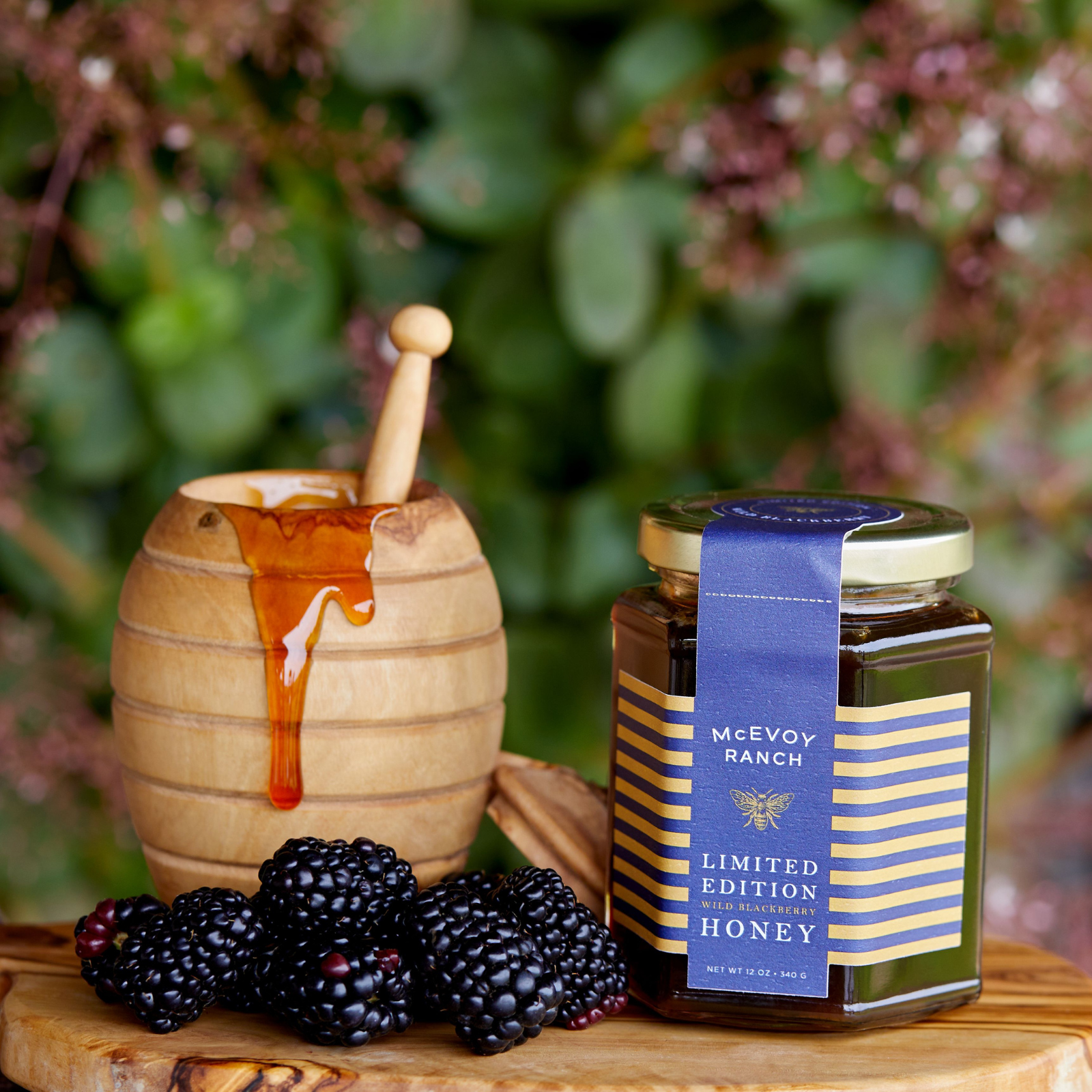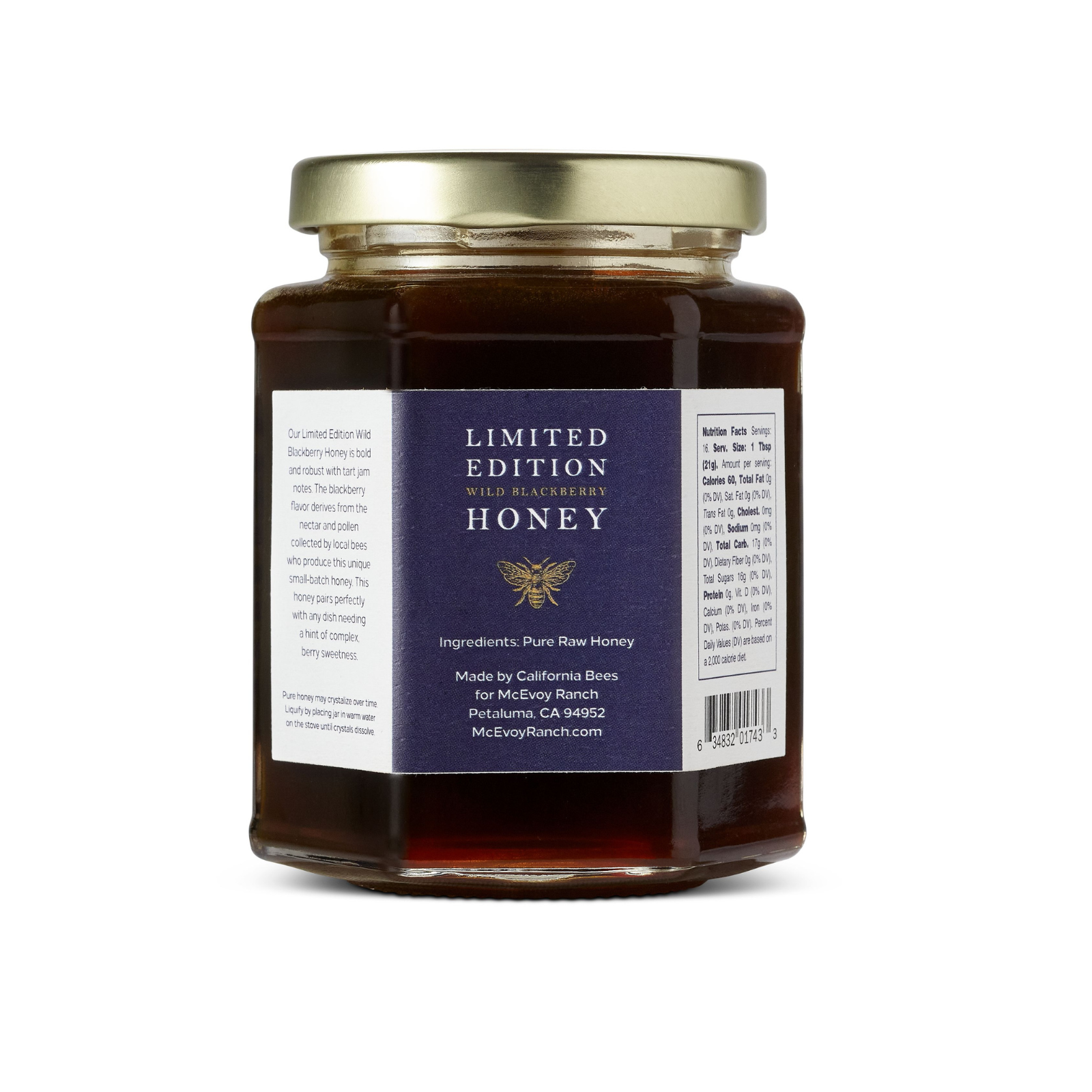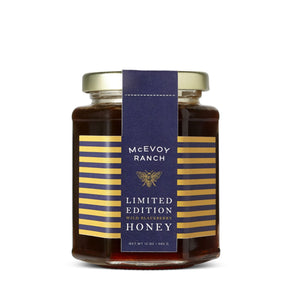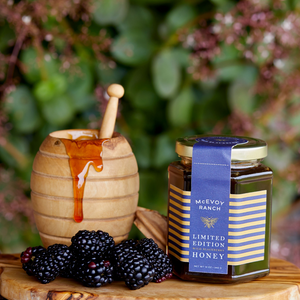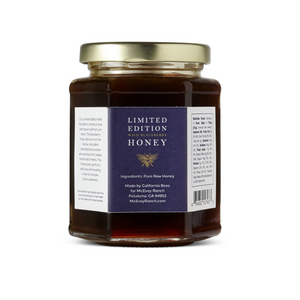 Limited Edition Wild Blackberry Honey
$15.95
Our Limited Edition Wild Blackberry Honey is bold and robust with tart jam notes. The blackberry flavor is derived from the nectar and pollen collected by local bees who produce this unique small-batch honey.
Drizzle over freshly baked biscuits, ice cream, or into your favorite tea - this honey pairs perfectly with any dish requiring a hint of complex, berry sweetness.
Complete your Limited Editon Collection with our Certified Organic Limited Edition EVOO.
Find all our delicious McEvoy Ranch recipes here and ENJOY!