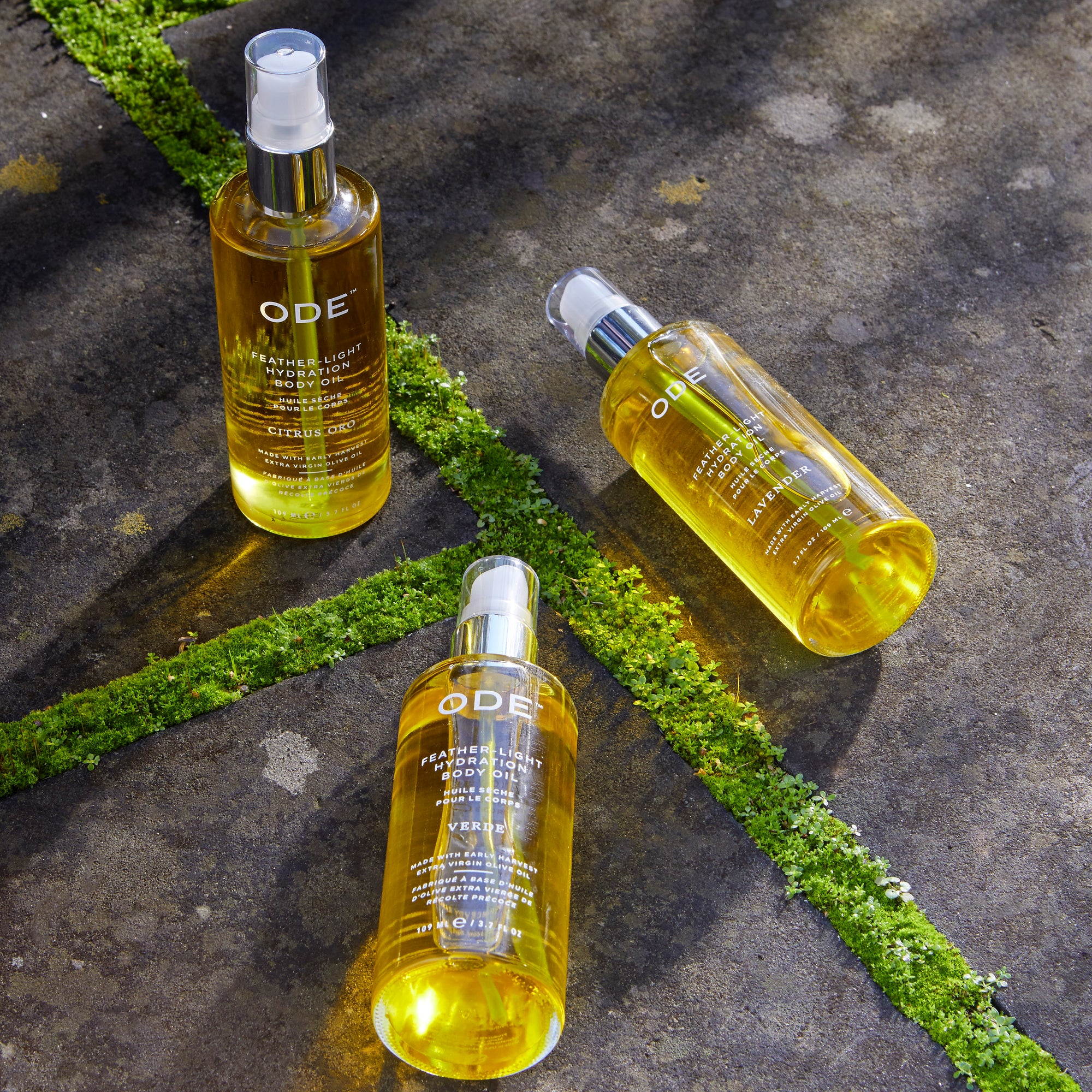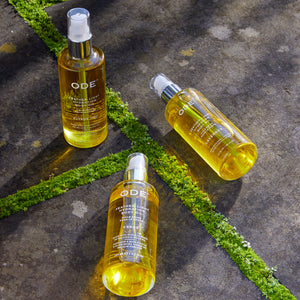 Lavender Feather-Light Hydration Body Oil 3.7 OZ
$30.00
This intensely reparative, yet lightweight body oil absorbs easily, leaving skin quenched, calm, and radiant with no trace of oily residue. Rich in antioxidants and naturally occurring squalene for everyday moisture from head to toe. 
Cleansing and grounding, lavender evokes our colorful hillsides in purple bloom, with uplifting notes of lemon, lime, and ylang-ylang.
How To Use: Warm a small amount of oil in your palms and apply generously to your body with deep affection.
Ingredients:

Sunflower Seed Oil contains high levels of essential fatty acids, crucial in protecting delicate skin from environmental stress.
Olive Leaf Extract is a powerful anti-inflammatory and antioxidant that helps to slow skin cell damage.
EVOO delivers powerful polyphenols and antioxidant protection to the skin with readily-absorbable squalene, an extremely hydrating lipid.