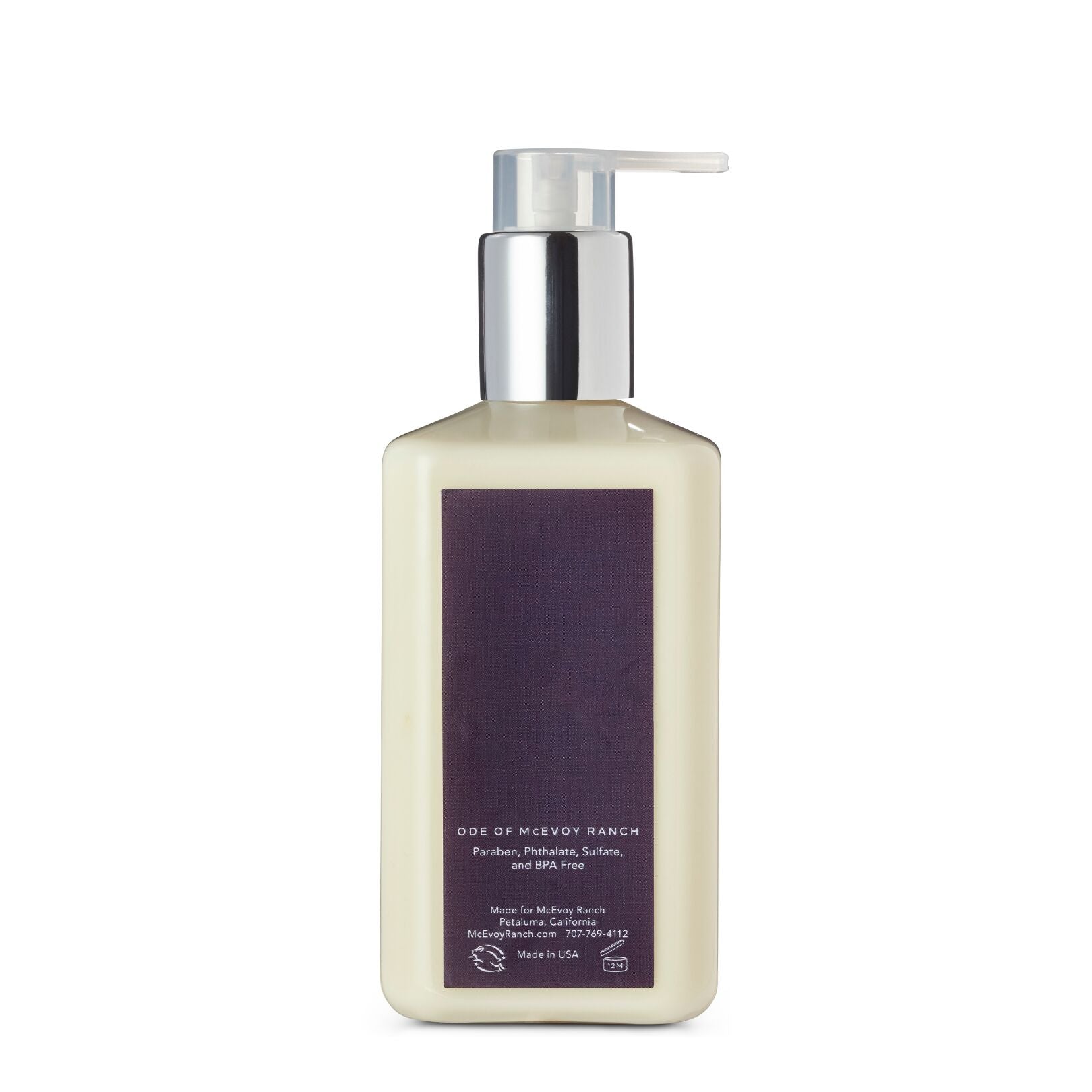 Lavender Hand & Body Lotion 10 OZ
$20.00
This luxurious and emollient lotion blends the skin-calming benefits of McEvoy Ranch Organic Extra Virgin Olive Oil and grape seed oil with the power of hyaluronic acid and potent botanical extracts. Rich in naturally occurring squalene for everyday moisture from head to toe.
Lavender Hand & Body Lotion Benefits:
Hyaluronic Acid helps to reduce the visibility of fine lines and wrinkles by attracting and retaining delicious moisture.
Linseed/Flaxseed Oil is rich in omega-3 fatty acids - a must for tighter, more youthful appearing skin.
McEvoy Ranch Organic Extra Virgin Olive Oil delivers powerful polyphenols and antioxidant protection to the skin with readily-absorbable squalene, an extremely hydrating lipid.

Aloe for soothing relief. 



Mood Benefits: Cleansing and grounding, lavender evokes our colorful hillsides in purple bloom, with uplifting notes of lemon, lime, and ylang-ylang.