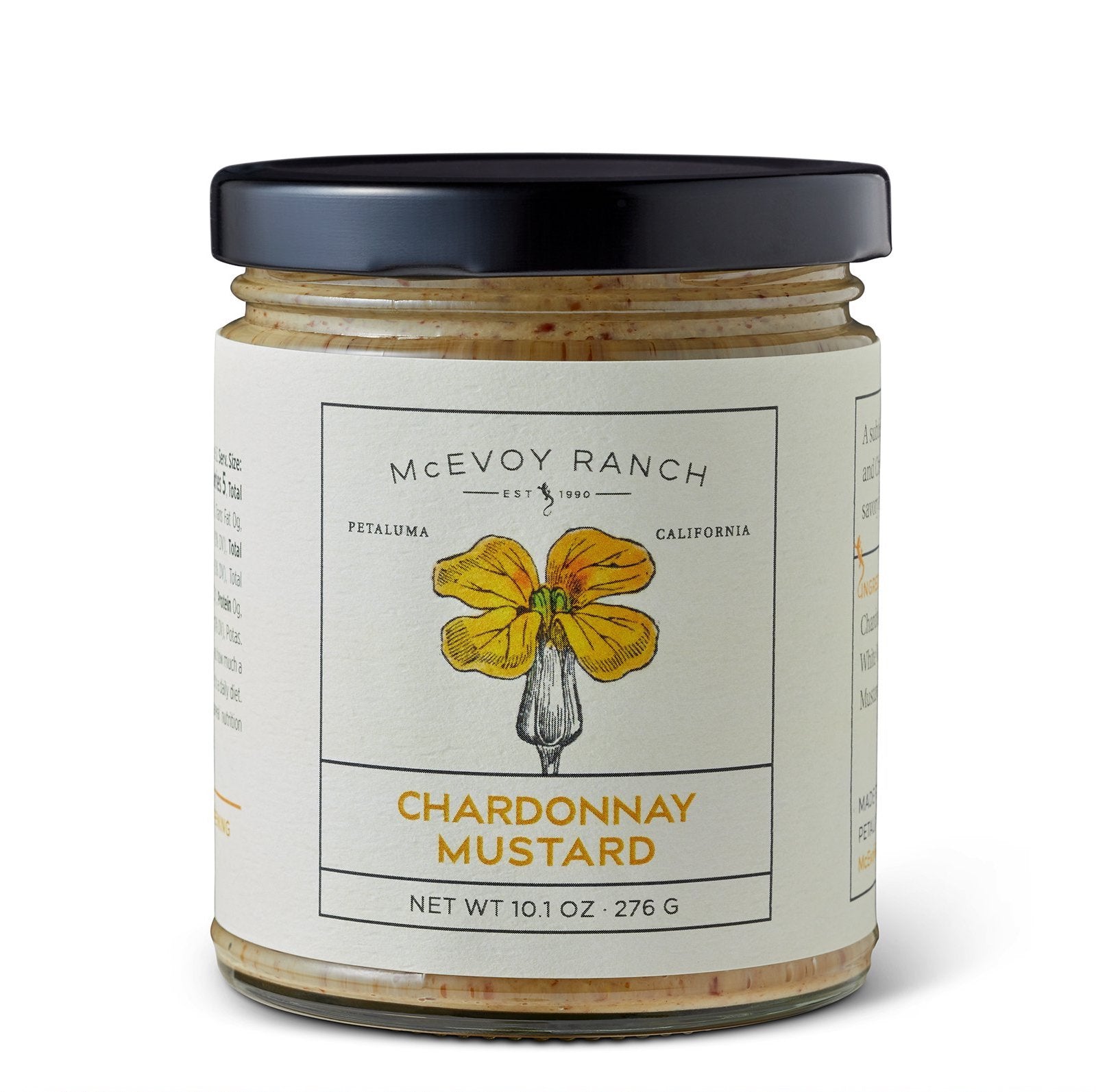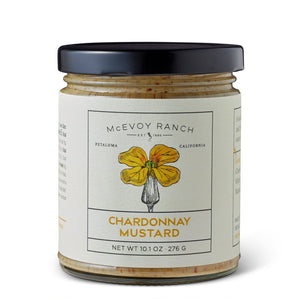 Chardonnay Mustard
$11.00
From salad dressing to sandwiches, charcuterie boards, and so much more, our Chardonnay Mustard enhances any savory meal with a subtle, bright blend of mustard and Chardonnay. Incredible flavor no matter what you pair it with, this will be your favorite mustard from this point forward.
Ideas:

Brighten your chicken or fish marinade
Spread over your favorite sandwich
Elevate your salad dressings by combining with fresh lemon juice, apple cider vinegar, and your favorite

McEvoy Ranch Olive Oil



Find all the delicious McEvoy Ranch recipes here and ENJOY!
Explore our entire Mustard Collection and save with our Mustard Gift Pack.