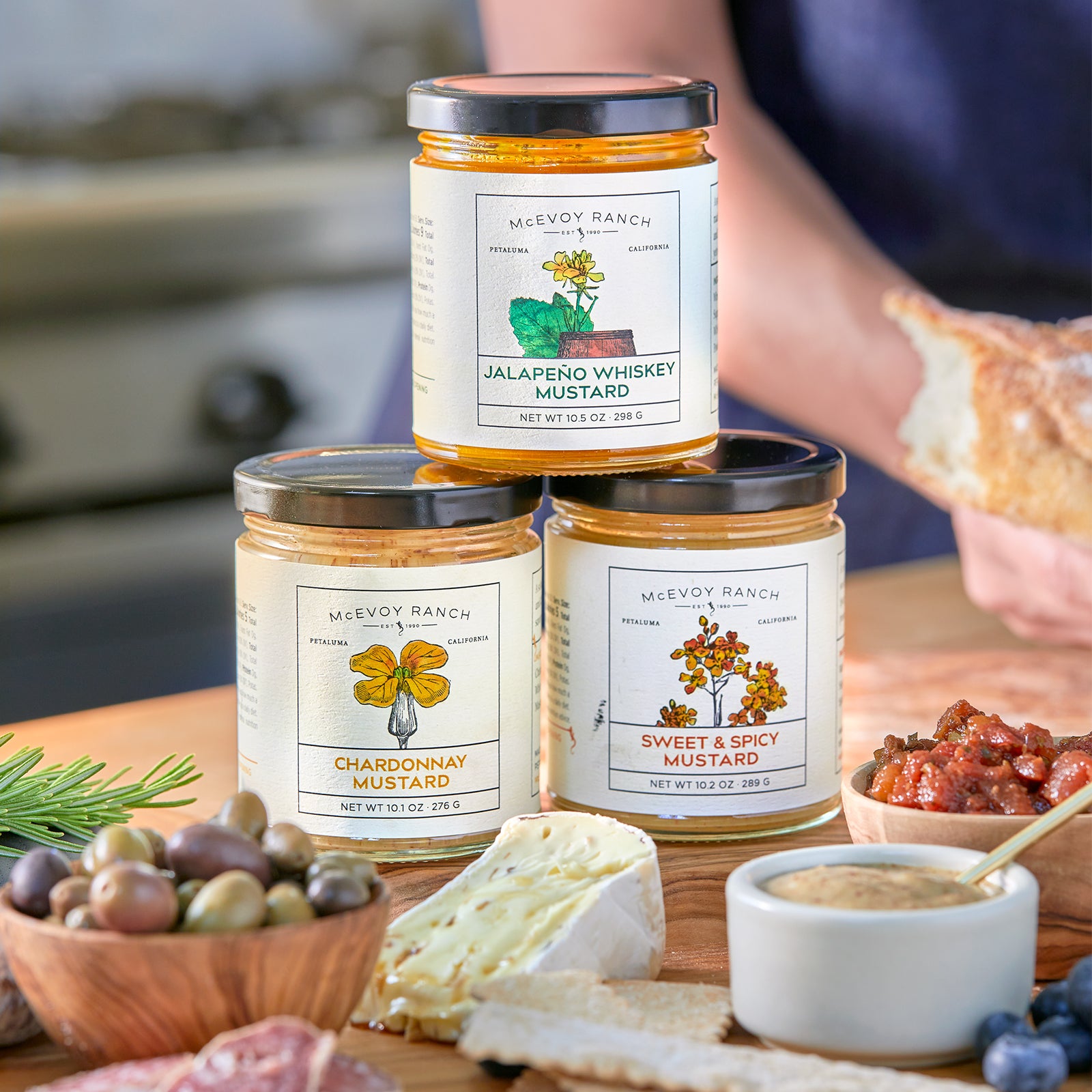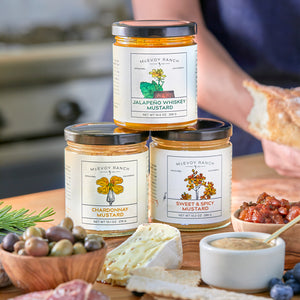 Sweet & Spicy Mustard
Sold Out $11.00
A zesty blend of spicy ground mustard seed, spices, and honey, our Sweet & Spicy Mustard will add a zing to any sandwich, pretzel, or sausage.
Ideas:

The perfect dip or spread for sausages

Spread over your favorite sandwich
Add an extra kick to a marinade for grilled salmon

Find all the delicious McEvoy Ranch recipes here and ENJOY!
Explore our entire Mustard Collection and save with our Mustard Gift Pack.