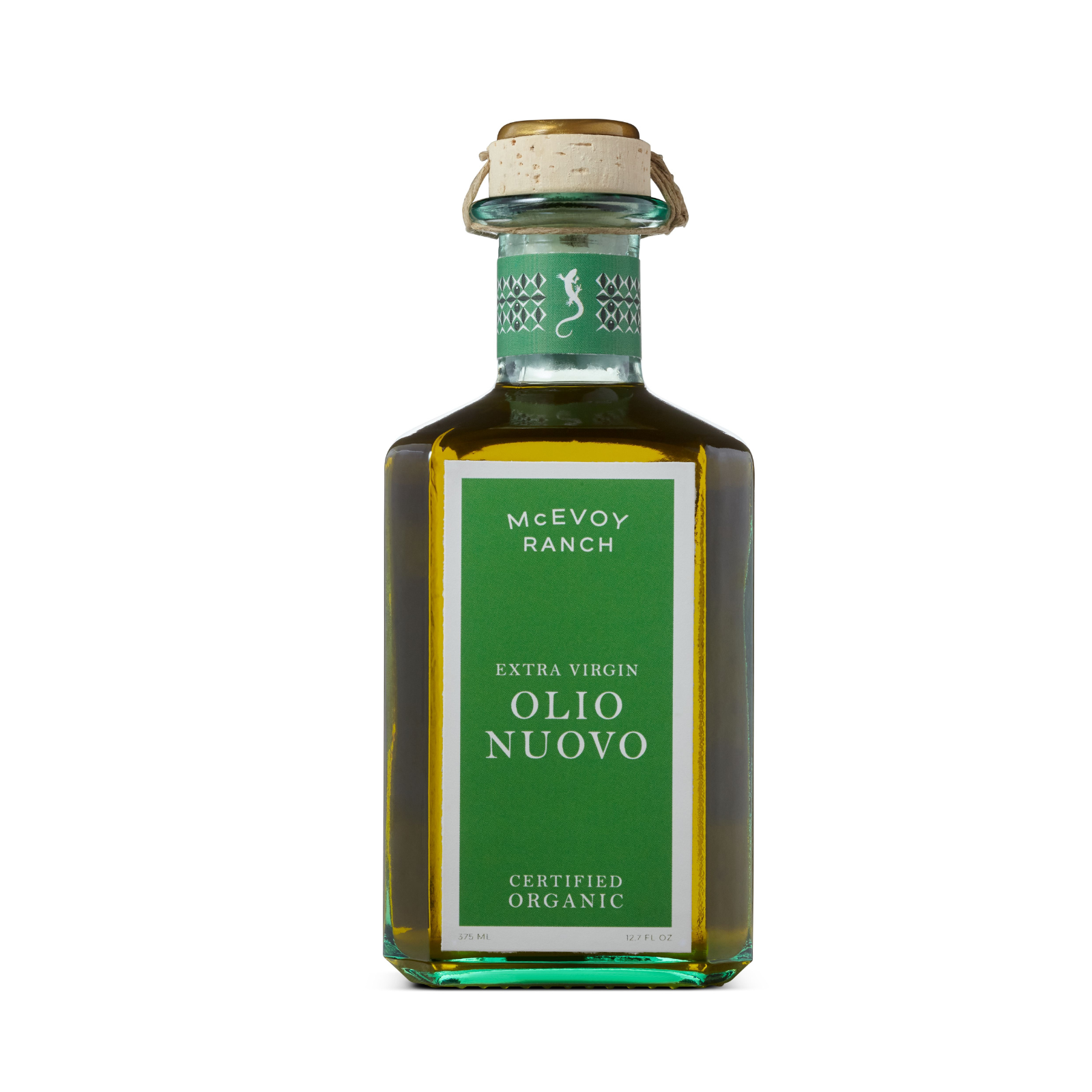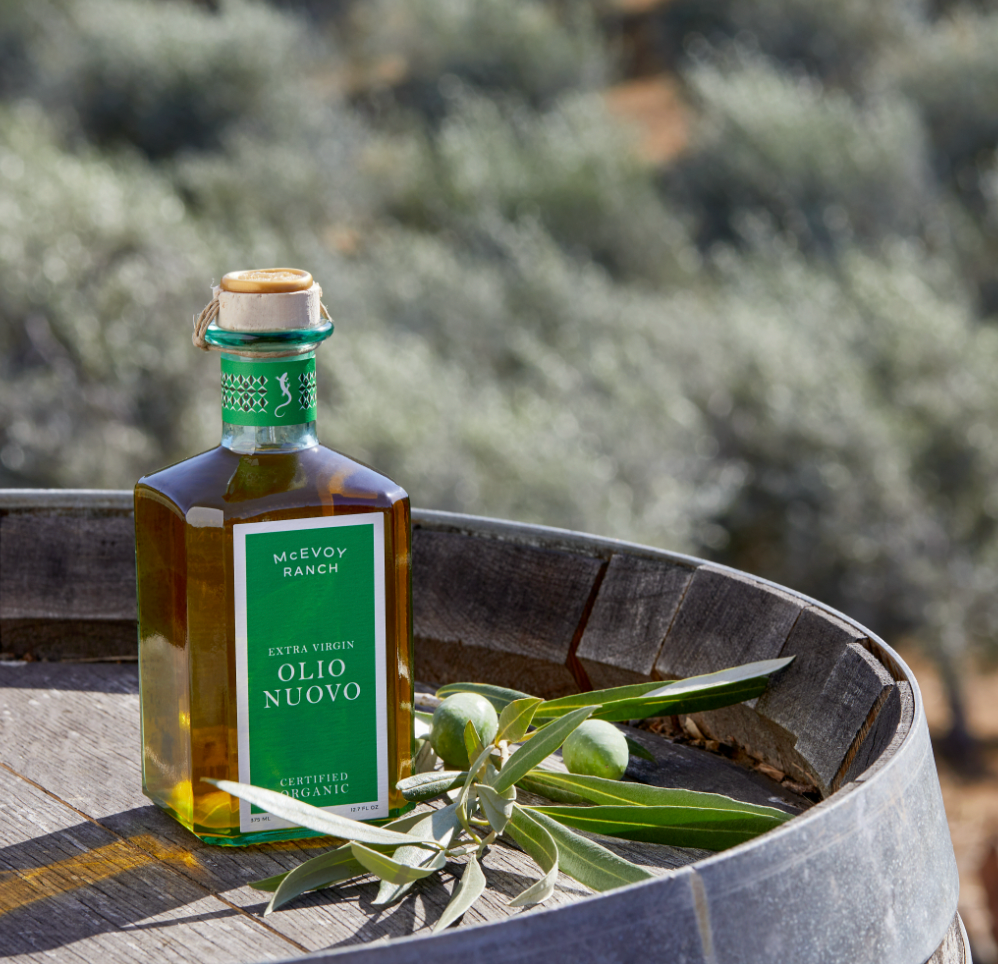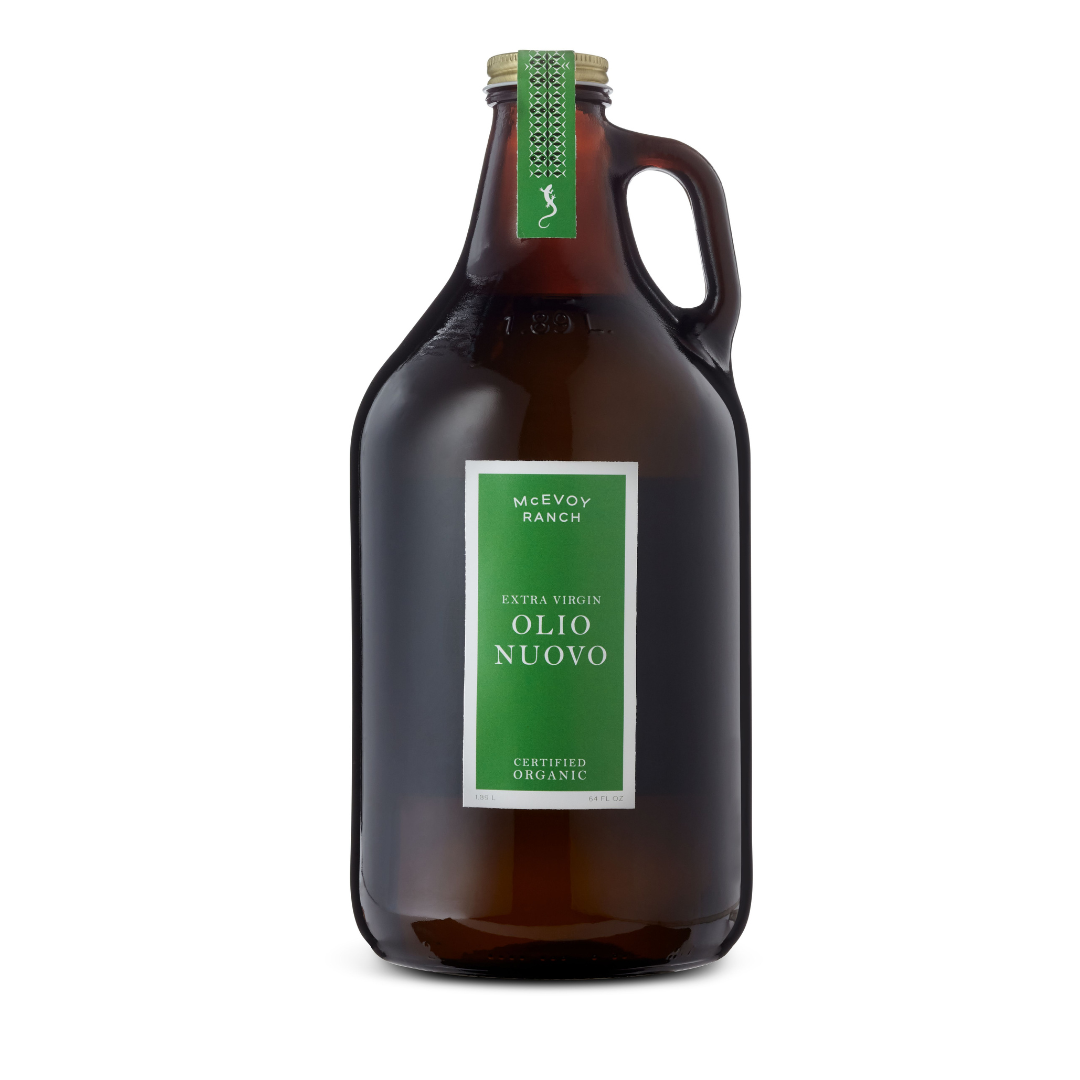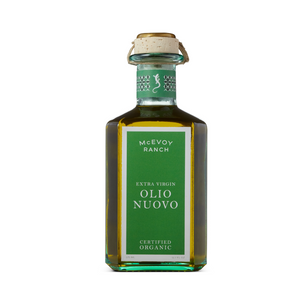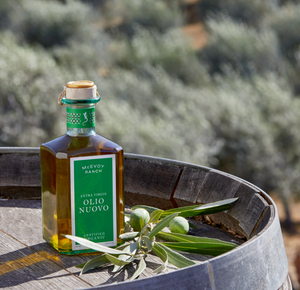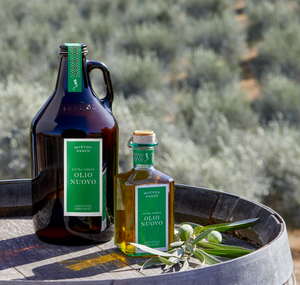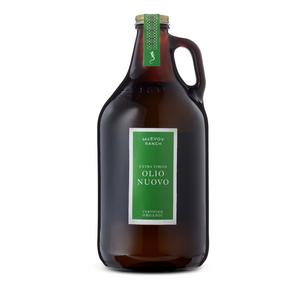 Organic Extra Virgin Olio Nuovo
$45.00
Harvest: 2023
Online Pre-sale: 11.15.23 - 11.30.23
Ships: 12.1.23
Our Organic Olio Nuovo is a seasonal delicacy that's best enjoyed fresh. 
Packed with powerful health benefits and exceptionally bright, fresh flavor. There's no waiting allowed in the creation of our Olio Nuovo. Olives are picked from the Ranch's certified organic orchards and transported (only steps away) to our on-site mill, where they are milled, and the oil is bottled without resting. All seven of our estate olive varieties - Coratina, Frantoio, Leccino, Leccio del Corno, Maurino, Moraiolo, and Pendolino - are blended to create this oil, with Frantoio olives as the backbone. This gives Olio Nuovo the fruitiness, balance, and pungency hallmarks of this classic, Tuscan-style olive oil.
Our early-harvest Olive Oil is high in antioxidants and has additional powerful properties that are shown to:
• Reduce Inflammation
• Improve Blood Pressure & Cholesterol
• Fight Cancer-Causing Free Radicals
• Provide Anti-Aging Benefits
• Reduce Risk of Stroke
Each Growler refills our 375 ML bottles 5x ($30 Savings). Reduce, Reuse, Recycle, and SAVE!