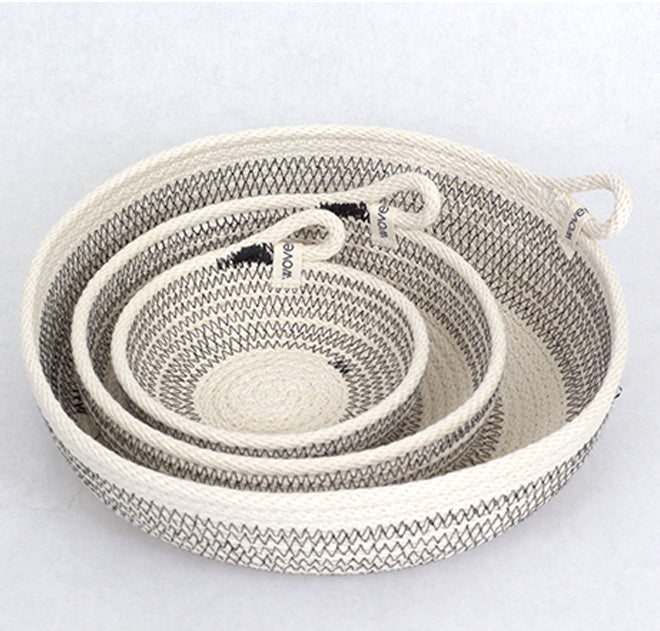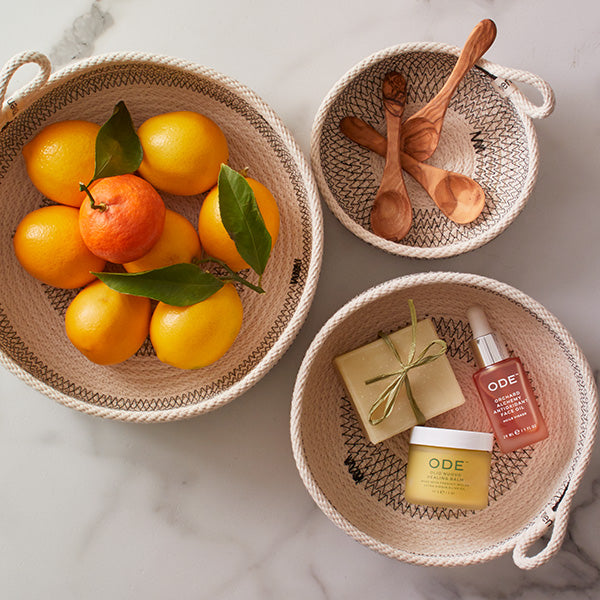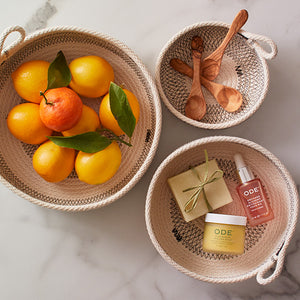 Woven Baskets Nesting, set of 3
$69.99
The Exact Gift You Have Been Looking For!
These handmade nesting baskets are perfect for organizing any home. Use them in the kitchen to hold fruit or bread on the dining table.
Handcrafted by a local artist in Berkeley, California from a heavy 100% natural, sustainable, cotton cord, and sewn in a coiling method that results in a flexible textile that is stiff enough to hold its shape. Because each basket is individually made, no two are exactly alike.
Add one of7 Occasion Ribbons to this gift for just $3.00! Happy Holidays, Thank You, and much more. See information at checkout.
Size:
Large: 10" Diameter x 3" High
Medium: 7.5" Diameter x 2" High
Small: 5.5" Diameter x 1.75" High