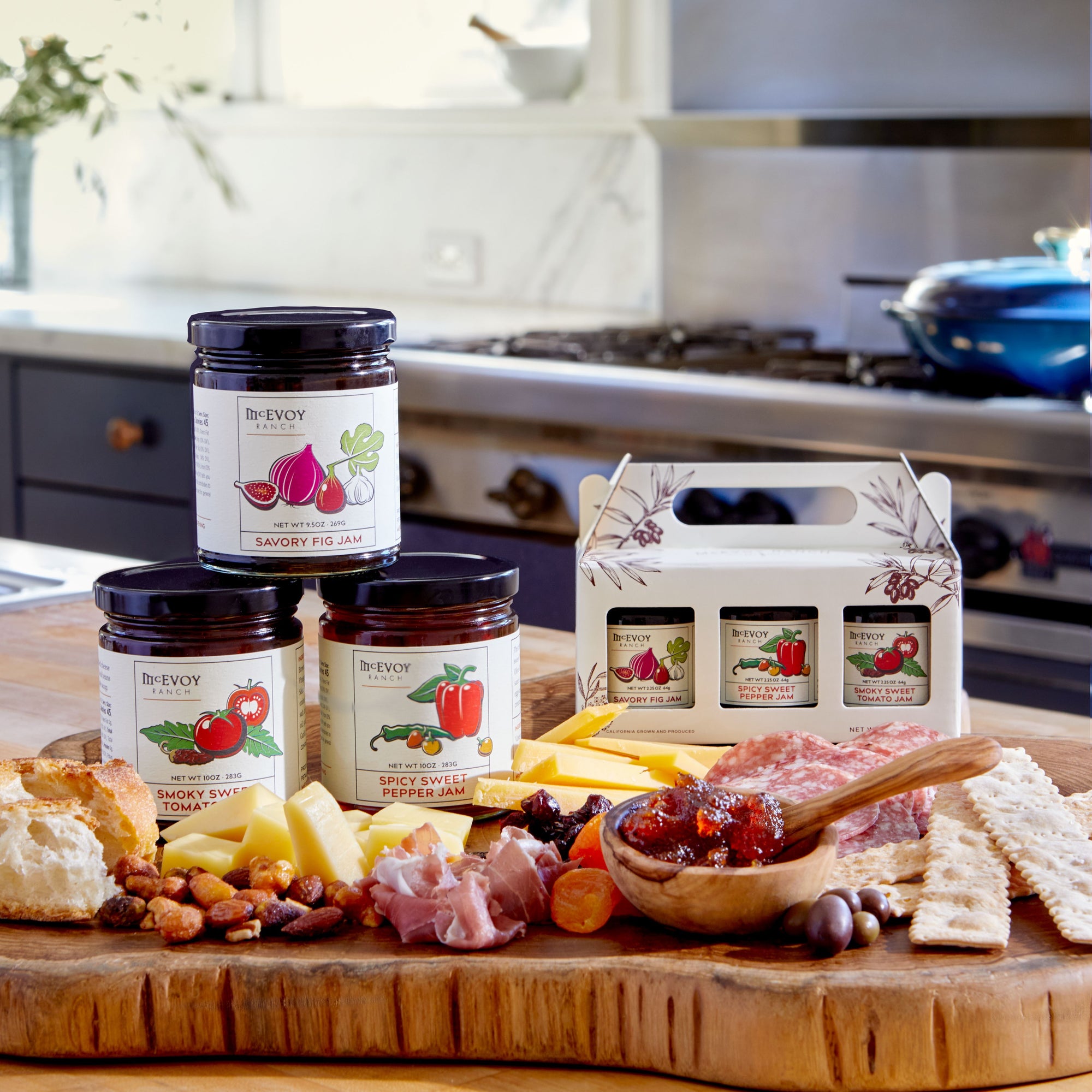 Spicy Sweet Pepper Jam
$11.00
This delightful mix of peppers gives our jam the right balance of spicy and sweet.
Explore our Savory Jam Gift Packs and save when you bundle.
Ideas: 

Mix it with our estate-produced Extra Virgin Olive Oil to create a dipping sauce for freshly cracked crab.
Warm it on its own for egg rolls or wings.
Combine it to make your deviled eggs all the more interesting.
Superb when blended with cream cheese to use as a spread on toasted slices of bread.
Lend your cornbread some pizzazz with a touch on top.
Try it with pulled pork sliders. An abundance of options for this jam with a little kick.