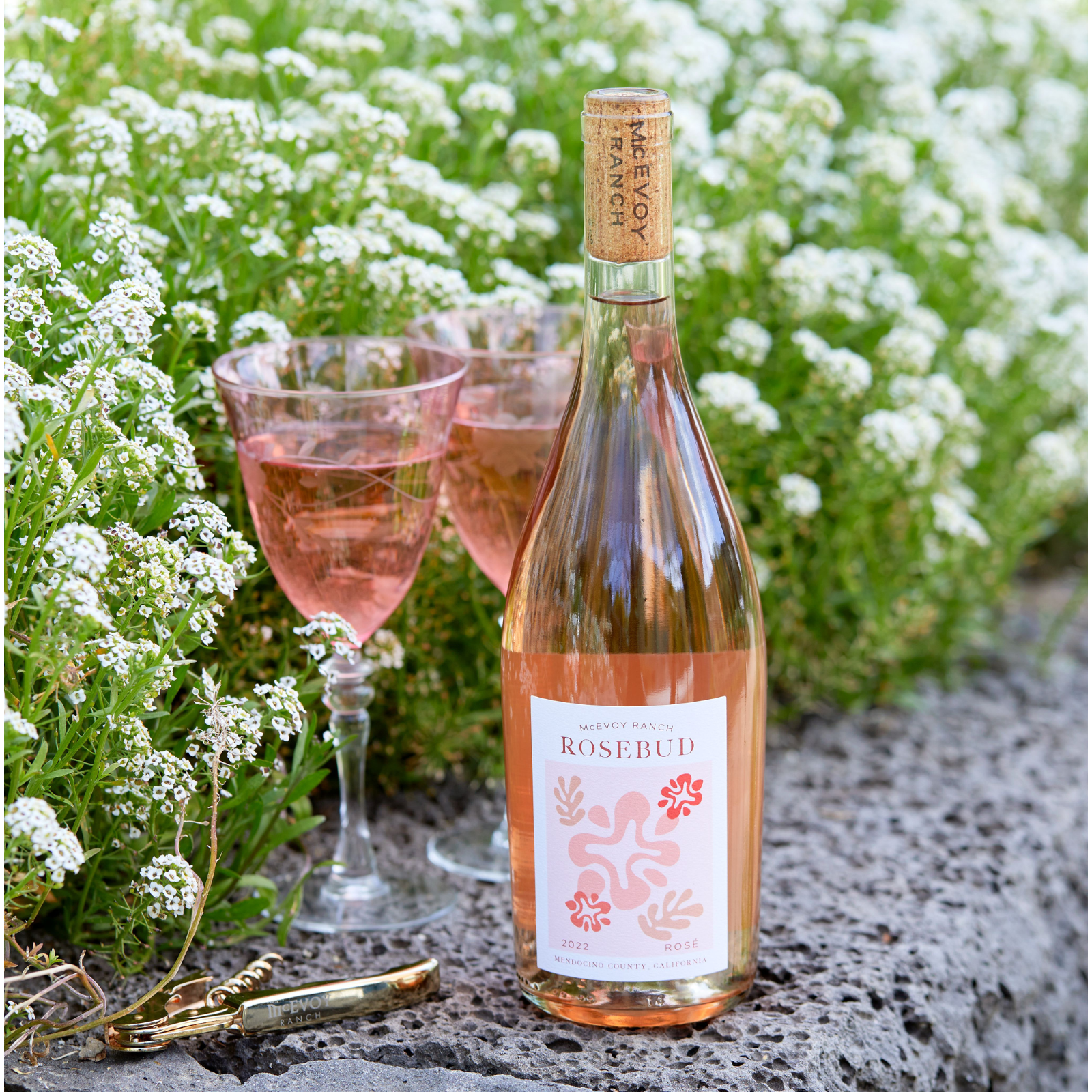 Our 2022 Rosebud Rosé is crafted from 100% Pinot Noir grapes from the Potter Valley in Mendocino County, California. The tart, almost citrusy backbone of this bright wine is balanced by the traditional sweetness of the Pinot Noir grapes, creating a beautiful profile with a floral aroma and juicy midpalate experience. Pair this lightly chilled wine with a spring picnic or Sunday brunch.
Small lot production of 566 Cases.
Rosebud's label is part of a wine and grape juice series called Postcards from the Ranch. Each label contains a miniature watercolor painting that represents a special place at the Ranch. Rosebud was inspired by the colorful, vibrant Culinary Garden located in the Upper Ranch outside the Culinary Kitchen.