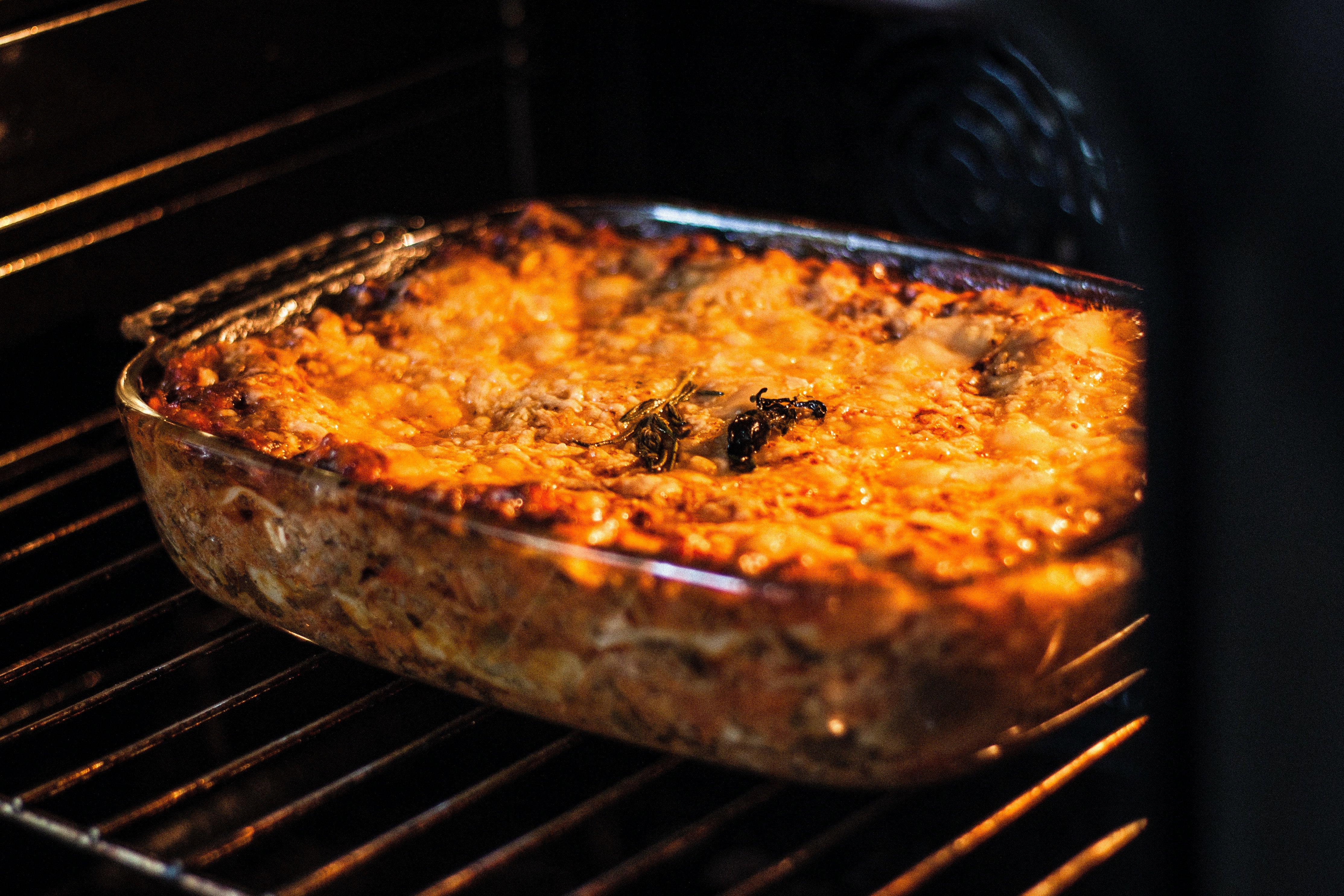 Whether you are cooking or eating, this baked pasta dish should comfort and calm you. It may even put you to sleep! Remember to be safe and be kind.

INSTRUCTIONS
Preheat oven to 350F.

Drain pasta and let cool briefly.

Mix ricotta, basil oil, herbs, 1 jar bruschetta and chili flakes in a large bowl.

Add pasta to the bowl and toss gently.

Put 1/2 of the other jar of bruschetta into the bottom of a baking dish and add pasta-cheese mixture.

Spread pasta mixture out evenly and spoon the other 1/2 jar of bruschetta on top.

Sprinkle shredded mozzarella on top and bake for approximately 30 minutes.