HOME      >      ABOUT US      >      OUR STORY
OUR STORY
32 YEARS, 3 GENERATIONS,
MADE IN CALIFORNIA.
McEvoy Ranch is a family-owned, 550-acre working farm in Petaluma, CA known for the world's best estate-produced, Extra Virgin olive oil.
For over three decades, our olive oil has been sustainably produced at our Northern California Ranch with the highest level of craftsmanship and care for you to enjoy.
We have continued to hone our craftsmanship and diversify our offerings, with the addition of small-lot wines, culinary products, olive oil skincare, and full-spectrum CBD, but with the same goal of sharing the world's best olive oil with you.
From orchard to table, we take the greatest care to grow, harvest, mill, and bottle with the highest quality standards. Our olive oil is traceable, fresh, and so delicious.
Here at McEvoy Ranch, we believe that strong communities are built around healthy, natural food. We support our local community by being good stewards of the land and producing beautiful natural products. To maintain a healthy balance with our natural surroundings, only 10% of the ranch is planted. This purposeful strategy aligns with our strong commitment to ensuring we provide good land stewardship for our olive orchards and other fruits, vegetables, flora, and fauna grown on the estate.
We strive to create a self-sufficient and balanced ecosystem nurtured by diverse plant and animal populations, mindfully considering the sustainable use of resources while tending the soil. Our orchards and gardens are maintained in accordance with organic regulations, and fertile soil is the foundation of our farming practices. To enrich its nutrient content and to reduce waste and water consumption, we produce our own CCOF-certified organic compost from the by-products of olive oil production.
OUR FOUNDER
Inspired by her love of Tuscan olive oil, Nan founded McEvoy Ranch in 1990. After falling in love with a sprawling former dairy farm in Petaluma, Nan imported 1,000 seedlings from Italy, determined to produce the same top-quality olive oil in California. Her daring vision came to fruition, enabling her to share the olive oil she first fell in love with everyone who has discovered McEvoy Ranch since.
3 GENERATIONS OF CRAFTSMANSHIP
Nion McEvoy, Nan's son, took over as Owner & CEO of McEvoy Ranch in 2014. With the support of his adult children, Nion Jr., Griffin & Helen, McEvoy Ranch continues to be family-owned and operated with a continued passion for high-quality, natural products, sustainability, and supporting the natural ecosystem of the Ranch.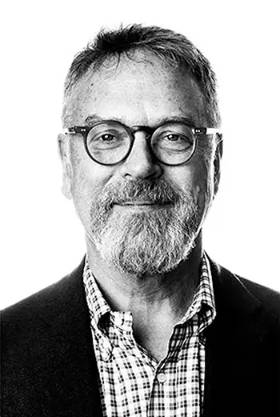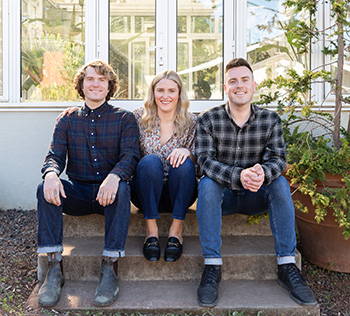 Nion Jr., Helen, Griffin McEvoy
 
---
GET 15% OFF ALL* PURCHASES
GET 15% OFF ALL PURCHASES
JOIN THE McEVOY RANCH SOCIAL CLUB FOR DISCOUNTS AND ACCESS TO MEMBER EVENTS AND ONLINE RESOURCES
*Exclusions Apply
JOIN THE McEVOY RANCH SOCIAL CLUB FOR DISCOUNTS AND ACCESS TO MEMBER EVENTS AND ONLINE RESOURCES