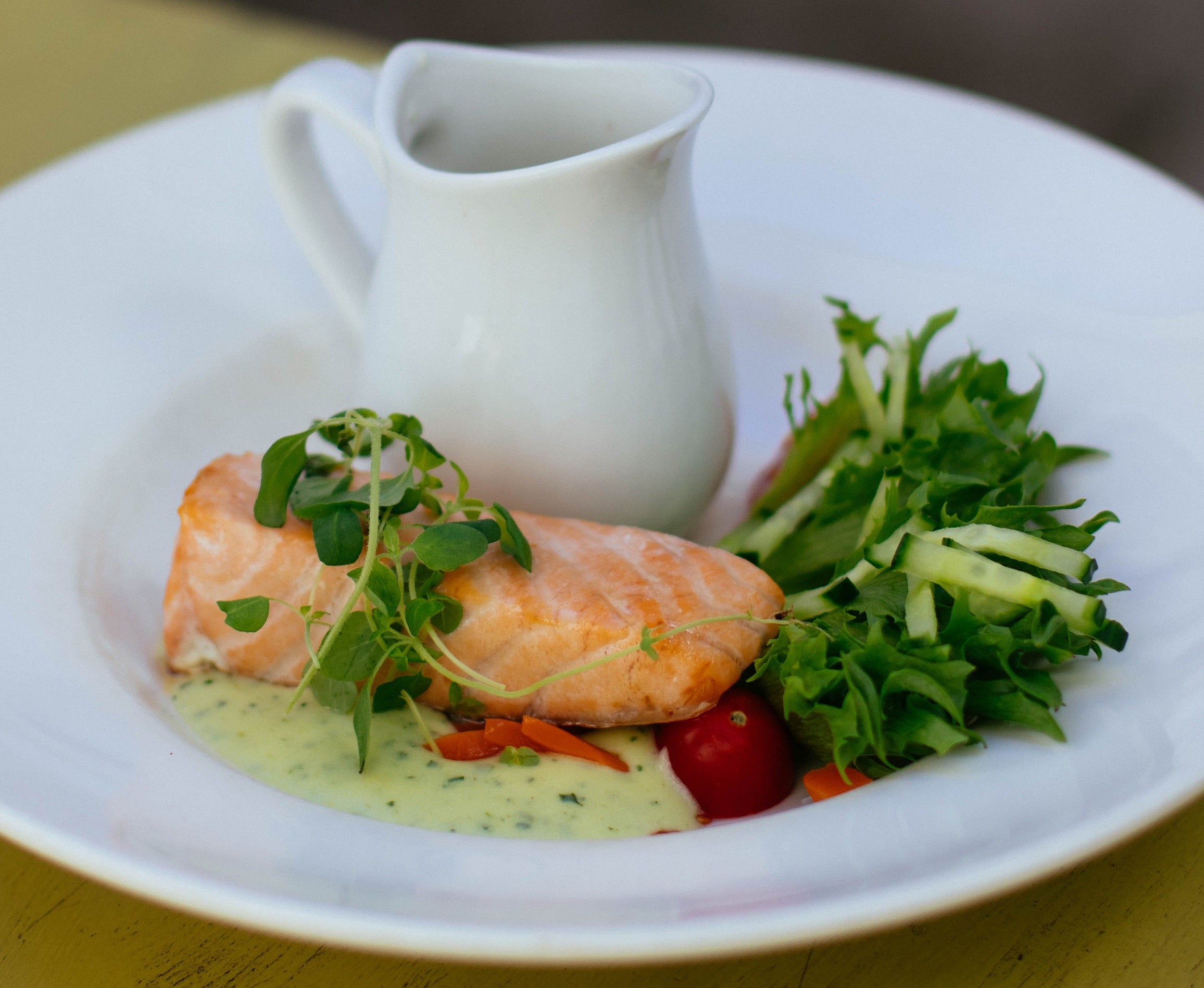 Our certified organic Lemon Olive Oil is the perfect foil for poached salmon. The citrus notes in the olive oil enhance the wild salmon's taste. Try it with a crisp white wine or bright Pinot Noir for a perfect pairing.

INSTRUCTIONS
Directions for Salmon
Preheat oven to 225°F. Season salmon lightly with sea salt. Place salmon in an ovenproof pan and cover with lemon olive oil. Bring oil and salmon to 120°F on stove top. Place pan in preheated oven and cook for 5 to 10 minutes. Remove pan from oven - test for doneness.
Directions for Vinaigrette
In olive oil, whisk together vinegar, mustard, honey and salt.
Directions for Vegetables
Prepare vegetables your favorite way. Asparagus, New Potatoes, Snap Peas, English Peas, Belgian Endive, Baby Spinach, Radicchio, and Arugula are some suggestions. Toss vegetables with vinaigrette. Place salmon over veggies and top with ¼ cup fresh herbs, coarsely chopped - (parsley, tarragon, chervil, chives, basil, and summer savory are all good choices,) a squeeze of lemon juice and a drizzle of McEvoy Ranch Lemon Olive Oil.