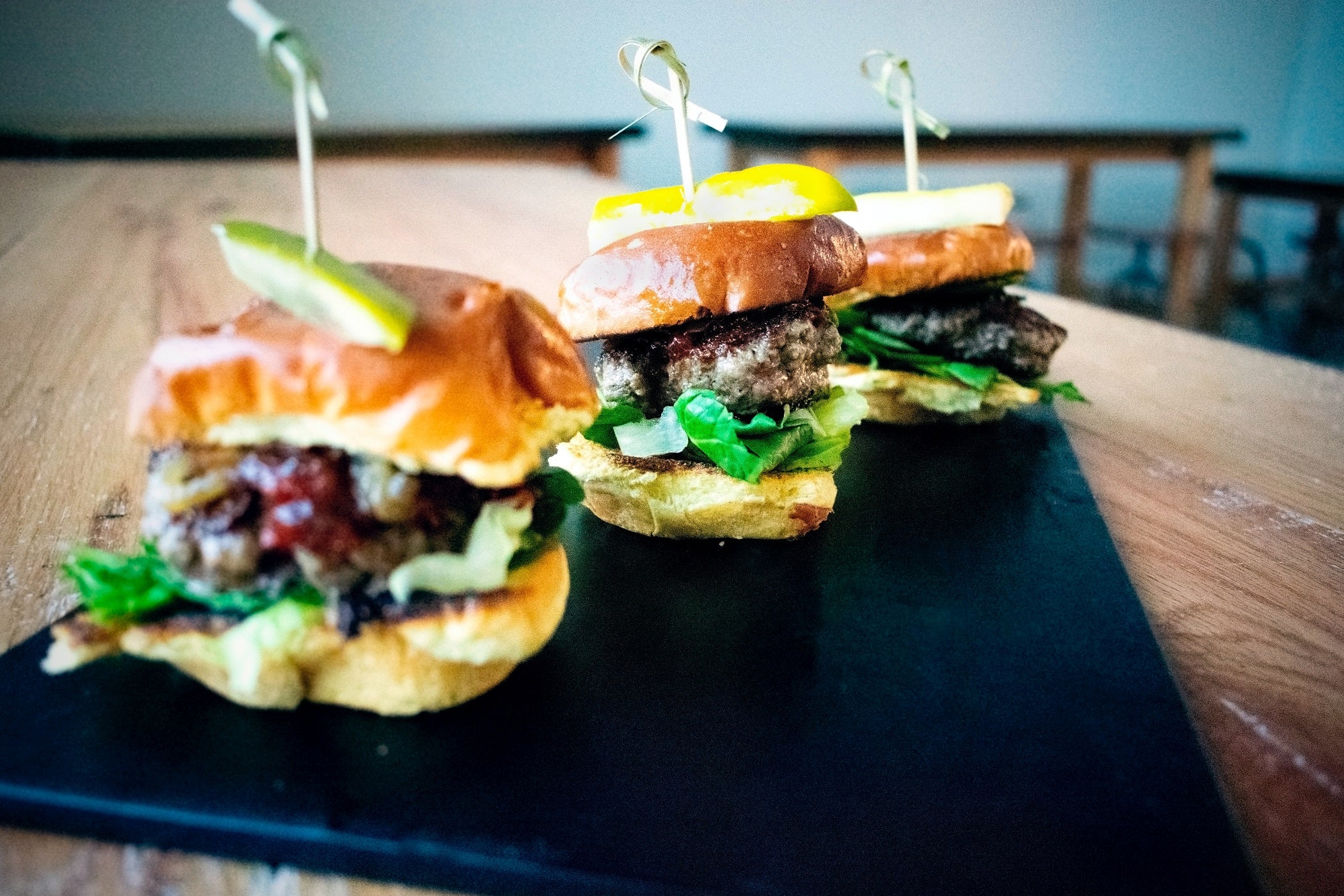 Several years ago the Mushroom Council started a campaign to encourage mixing mushrooms with ground beef, turkey, or lamb to create a "Blended Burger".
The idea is to mix the ground meat of your choice with chopped mushrooms in the ratio of your choice. The suggested ratio is 1/4 chopped mushrooms to 3/4 meat. The mushrooms can be roasted or sauteed before adding to the mix.
The "movement" gained celebrity status when the James Beard Foundation held a chef's competition for the best "Blended Burger". The entries were amped up and fun - black garlic aioli or charred ramp mayo, anyone? The recipes are online if you are looking for inspiration.
The blended burger is a great idea! It has the benefit of additional savory umami flavor. The burgers are juicier and the amount of meat consumed is reduced. Mushrooms are an earth-friendly, renewable crop. They need very little space to grow and very little water. I have well-sourced information that this recipe works perfectly as an Impossible Burger/Slider too. That should cover everyone's options!

INSTRUCTIONS
Roughly chop mushrooms or pulse in a food processor.

Saute chopped mushrooms in olive oil with salt until moisture is reabsorbed and mushrooms are aromatic. Set aside to cool.

Mix cooled mushrooms gently with ground beef, salt, and pepper.

Form into 8 - 2.75 oz. sliders.

Grill or saute until the internal temperature is 160 F.

Grill or toast buns.

Place 1/2 Tbsp. tomato jam on the bottom of each bun, top with burger, add cheese and lettuce, and the top of the slider bun.