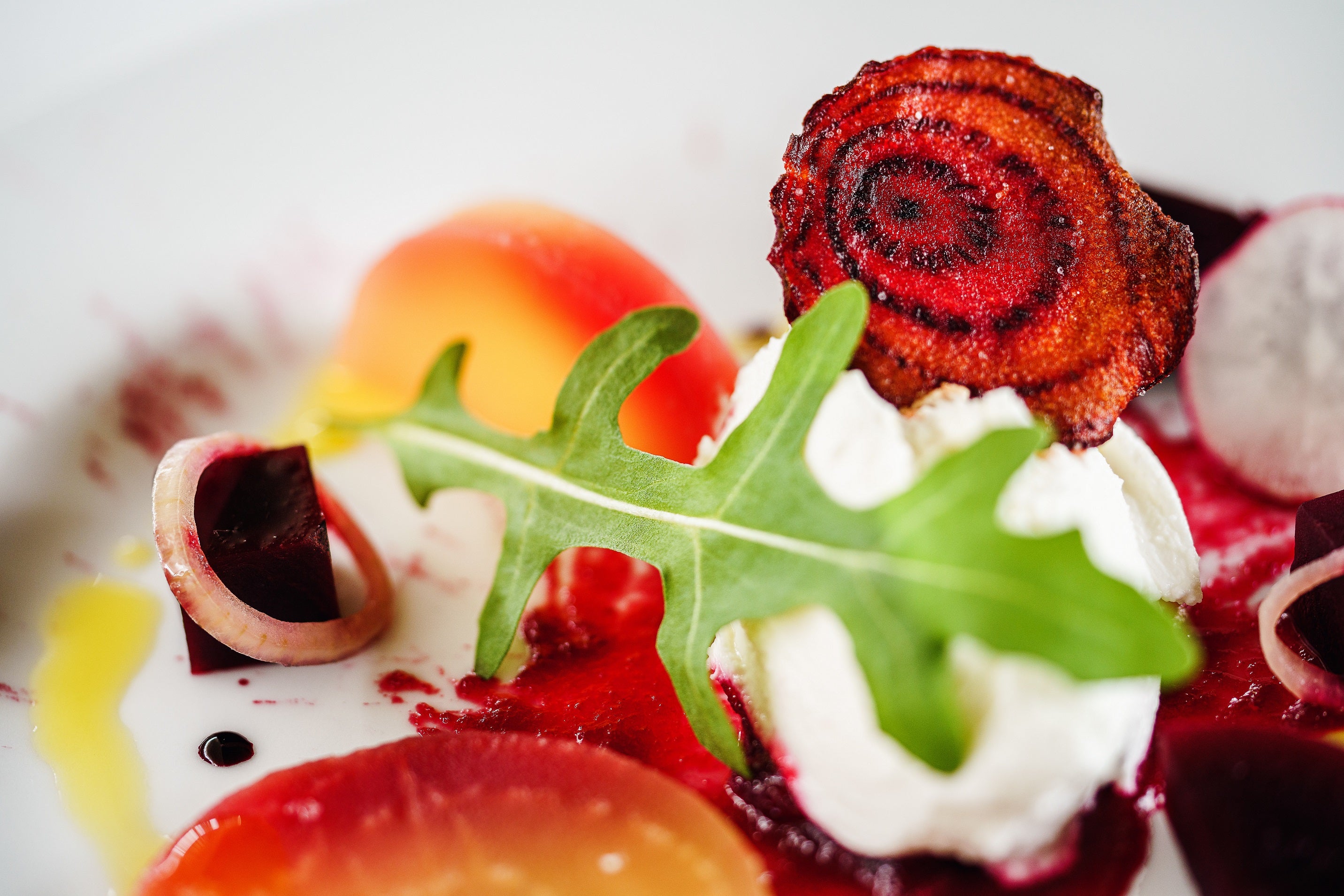 I am a chef currently at home, cooking for one. The good thing about writing a recipe for one is that it's easy to size up - no complicated multiplication. I'm eating a lot of beets right now for a couple of reasons. First, of course, is that I like them. Second, they are a very nutritious vegetable prominent at the Farmer's Market right now. In addition to being low in calories, high in fiber, full of vitamins and minerals, folate, and potassium, they support liver detoxification. The greens are delicious too, if they are fresh, you can cook them like spinach. I hear you, there are beet haters out there. I understand - we'll keep you out of the multiplication. For those of you who love beets, this salad is delicious and easy.

INSTRUCTIONS
Slice beets thinly, preferable on a mandolin.

Toss arugula with lemon olive oil just to coat and sprinkle lightly with salt.

Arrange beets in the center of a plate and arrange arugula around the beets.

Scatter date spread (or blue cheese if you desire) and pecans around the salad.

Drizzle with remaining lemon olive oil and balsamic vinegar.

Sprinkle with salt and chili flakes to taste.