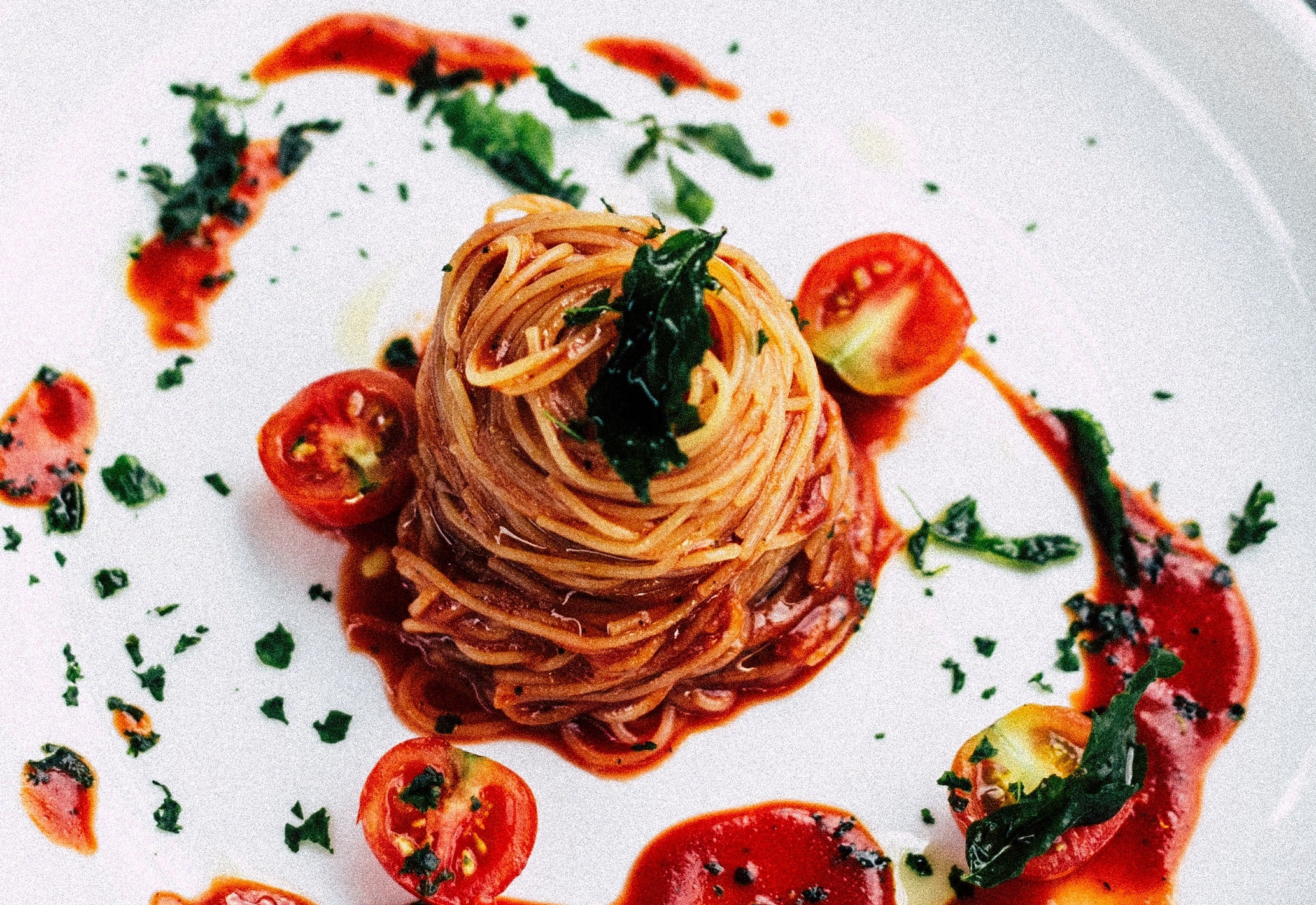 This Spaghetti Marinara Recipe is an easy meal that cooks in under an hour, but tastes like it simmered all day! Naturally sweet San Marzano tomatoes are cooked down with garlic and basil in McEvoy Ranch Organic Extra Virgin Olive Oil for a delicious tomato sauce that's absolutely perfect tossed with pasta.

INSTRUCTIONS
Heat the olive oil in a 5-quart pot over medium-low heat. Once hot, add the garlic. Turn the heat down to low and cook until the garlic is fragrant and starting to brown a little, about 3 to 5 minutes, stirring frequently. Remove from the heat.

Add the tomatoes, sugar, salt, and crushed red pepper flakes. Use a spoon or potato masher to crush the tomatoes a bit. Stir in the basil springs.

Bring to a boil, and then cover the pot, but leave the lid ajar. Turn the heat down to simmer, and cook 30 to 40 minutes, stirring occasionally. The sauce is done when it's thickened and the oil has separated from the tomato.

Remove the cooked basil springs and discard.

Serve with any type of pasta you like, or use it any way you'd use marinara sauce.
Serving Options
Spaghetti cooked to al dente

Zucchini noodles