HOME      >      WALKABOUT RANCH TOURS
TOURS
Outdoors. The quintessential way to experience the Ranch's natural beauty and many unique facets.
We offer two ways for you to be mesmerized by the beauty of our propertyand to learn more while tasting wines and olive oil. Select from a weekendmorning tour (reservations required) or a private walkabout tour byappointment only. Choose what suits your schedule. We guarantee it will bewonderful.
For reservation inquiries, questions, or changes, contact us at 707.769.4138. If after hours,we will return your call the following day.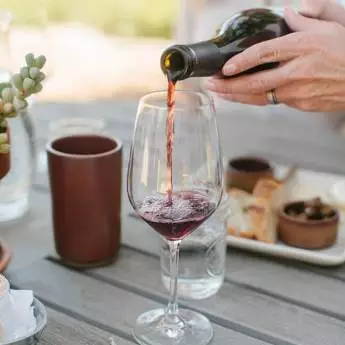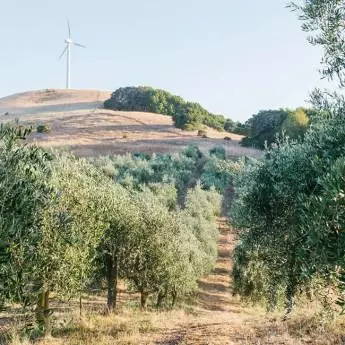 PRIVATE WALKABOUT TOUR WITH TASTE OF SEASON
This Private Tour gives you the MOST access to the Ranch. Your tour commences at the Frantoio (Mill) in the heart of the Lower Ranch overlooking the interplanted vineyard and orchards. Walk down our beautiful Poplar Tree Lane and journey through orchards to the Upper Ranch. Along the way, you will learn the history of the Ranch, and how McEvoy Ranch became the largest producer of Organic Olive Oil in the U.S. You'll visit the Culinary Gardens outside the Country Kitchen, and gain access to the Glass House, which was the private tea room of the Founder. The Private WalkAbout ends where it began at the Frantoio to enjoy our Taste of Season experience. Minimum group is four guests. Abbreviated tour focuses on a tour of the Lower Ranch, orchards, and vineyards.
Adult: $95 Walkabout
All reservations are handled directly with our Tasting Room team at 707.769.4138 or email [email protected].
CANCELLATION POLICY
Since we host guests on a limited basis, we make special preparations for each visit and greatly appreciate advance notice if you need to cancel your reservation for any reason. Cancellations made within 72 hours of your reservation are subject to the full fee. If you need to contact us regarding weekend reservations, please call 707.769.4138.
GET 15% OFF ALL PURCHASES
GET 15% OFF ALL PURCHASES
JOIN THE McEVOY RANCH SOCIAL CLUB FOR DISCOUNTS AND ACCESS TO MEMBER EVENTS AND ONLINE RESOURCES
JOIN THE McEVOY RANCH SOCIAL CLUB FOR DISCOUNTS AND ACCESS TO MEMBER EVENTS AND ONLINE RESOURCES