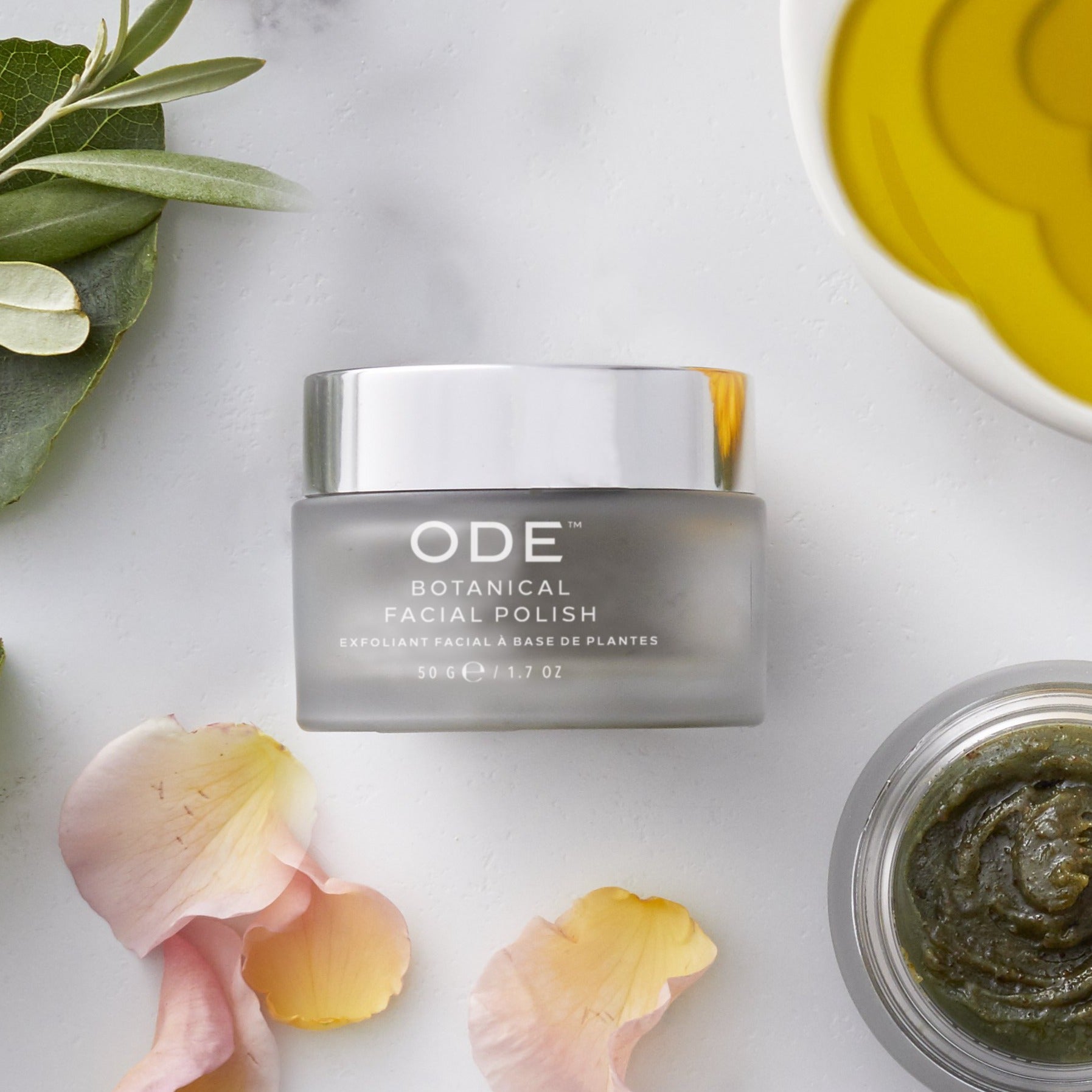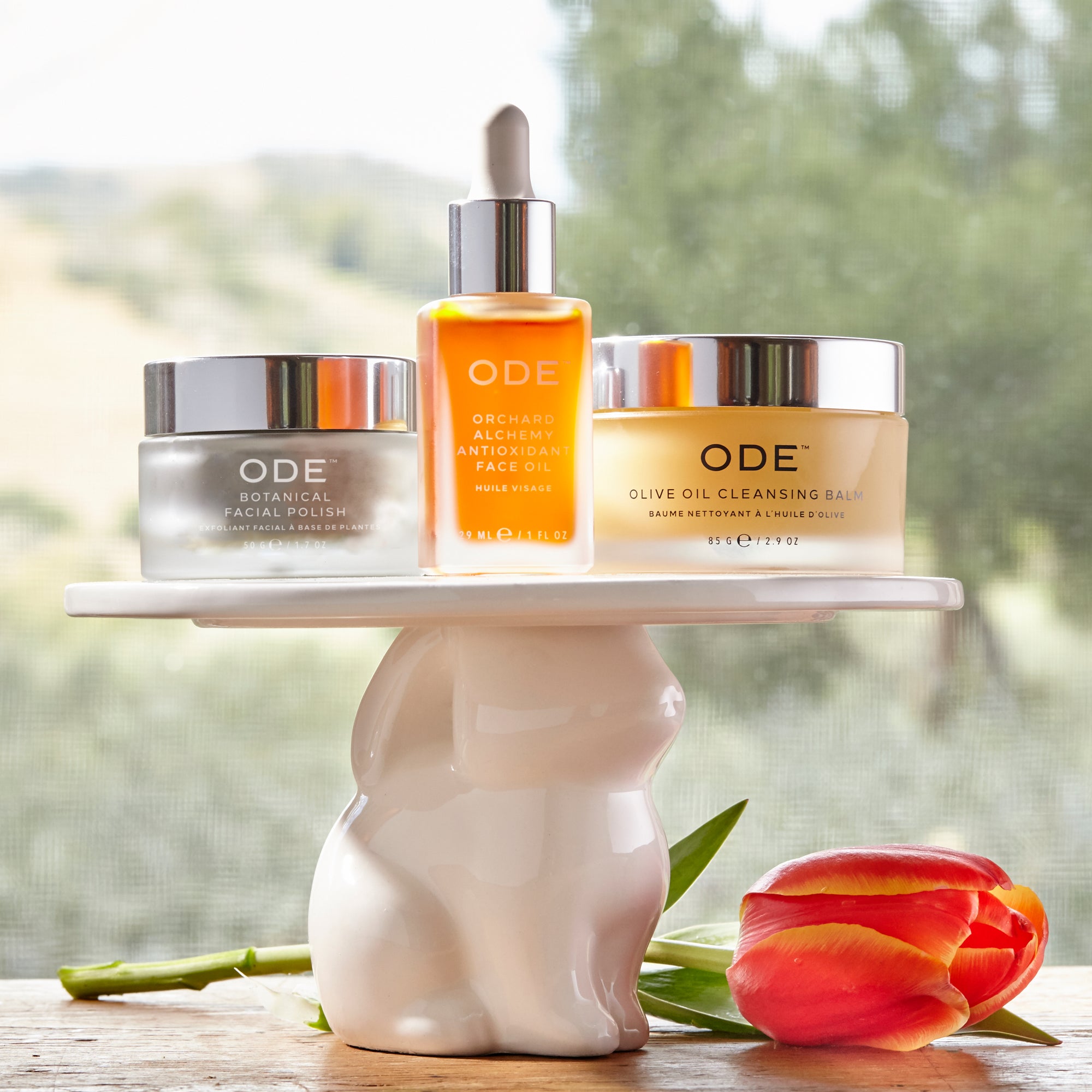 ODE 3-in-1 Botanical Facial Polish
$20.00
Our 3-in-1 Botanical Facial Polish is a gentle exfoliator, antibacterial cleanser, and hydrating mask in one powerful jar!
DESCRIPTION

A mask and exfoliating treatment in one! A 3-in-1 botanical exfoliator with fruit enzymes to whisk away dead skin cells, fig seeds to gently refine, and orange and bamboo powders to polish, leaving skin supple and renewed. A cocooning mask crafted with McEvoy Ranch Organic Extra Virgin Olive Oil, honey, and nourishing organic oils for a nutritious glow.
SKIN BENEFITS

Fig Seed* - gently polishes away dead skin and impurities
Reishi Mushroom Extract* - brightens, calms, and restores moisture to stressed skin
McEvoy Ranch Organic Extra Virgin Olive Oil* - delivers powerful polyphenols and antioxidant protection to the skin with readily-absorbable squalene
Pumpkin* and Pomegranate Enzymes - renew and refine skin cells
Honey - naturally antibacterial, skin clarifying, and extremely hydrating
Spirulina* - decreases inflammation, tones, and encourages cell turnover
Prickly Pear*, Sweet Almond* and Rose Hip Oil* - essential fatty acids to soothe, heal, and soften fine lines
*75% OF TOTAL INGREDIENTS FROM ORGANIC FARMING
RANCH LORE
Inspired by the synergy of our trees, fruits, flowers, and mushrooms that sustains our orchards at the Ranch, our facial polish treatment is a curated blend of botanicals and squalene-rich extra virgin olive oil that work together to reveal healthy, supple, and glowing skin.
MOOD BENEFITS
Botanicals leave skin and spirit cleansed, refreshed, and making space for new growth, while Rose Geranium supports emotional stability and positivity.
THE RITUAL
Treatment recommended 2-3 times per week
Melt a small amount of the polish into the palm of your hand. Emulsify the treatment by adding a few drops of water or pump of the Oasis Hydrating Tonic. Using gentle, circular motions, massage into damp skin. Leave on as a mask for 5-10 minutes for extra brightening and hydration before rinsing with warm water. Avoid contact with eye area.