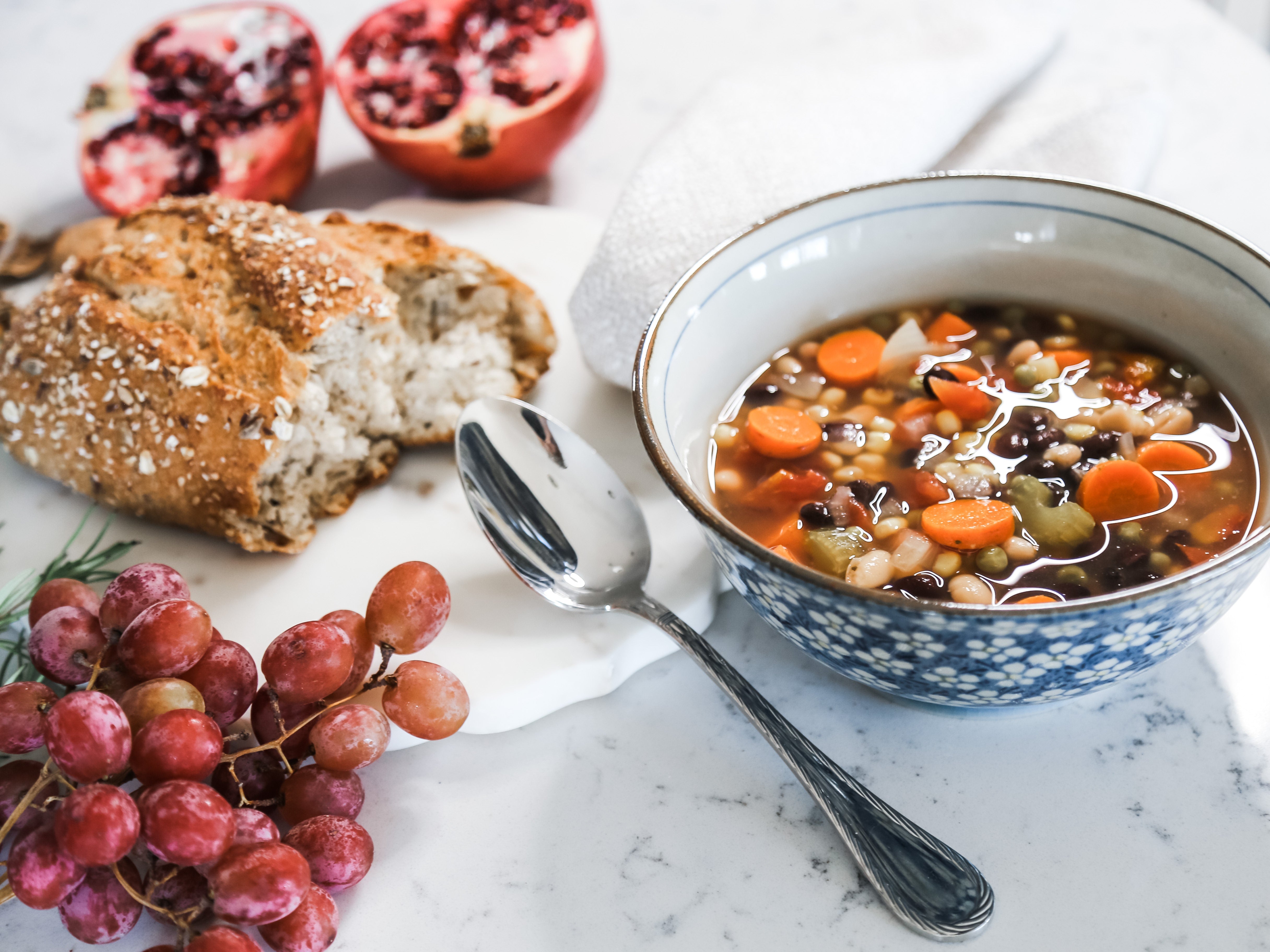 This soup is delicious when it's cold and rainy outside, and delicious when the sun is shining! The layers of flavor will surprise you. Be creative with your garnishes but don't skip the Jalapeño Olive Oil!

INSTRUCTIONS
Heat olive oil over medium heat until shimmering.

Add onions, celery, carrot, and 1 tsp. Sea salt.

Cook, stirring occasionally until onions are translucent and vegetables are beginning to soften.

Grate in the garlic and add chopped cilantro.

Saute for another minute or two until you begin to smell the garlic but before it browns.

Add black beans, tomatoes, stock or water and bring to a simmer over medium-high heat.

Cook for approximately 20 minutes, reducing heat as necessary to maintain a gentle simmer.

Taste the broth and adjust seasoning while the soup is simmering.

Puree with an immersion blender or transfer to a stand blender.

If using a stand blender, be very careful not to overfill the container. If you puree the soup while it is still hot, steam escapes from the top of the blender and can cause a burn.