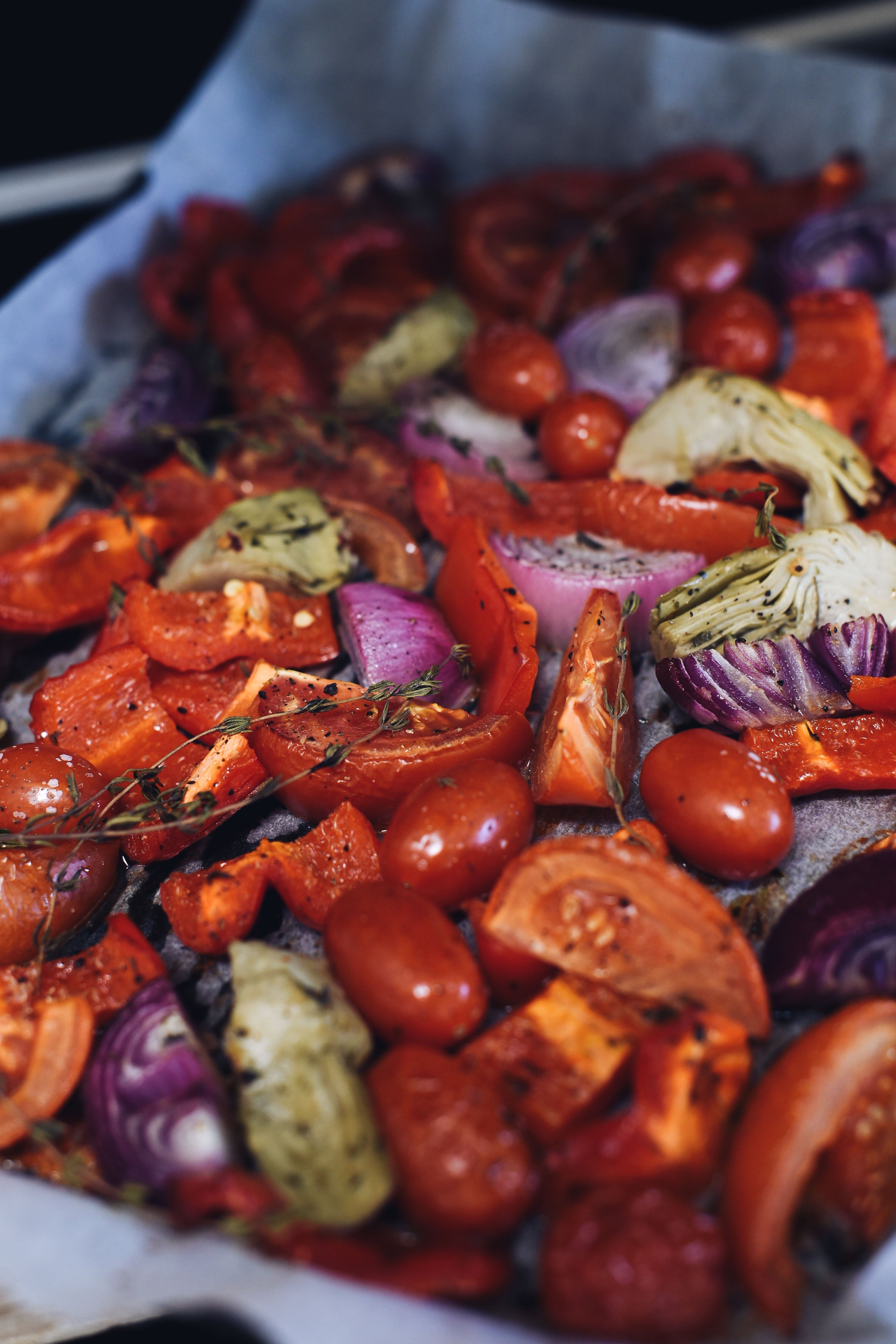 Our Garlic Olive Oil can add a subtle and earthy spice to any roasted vegetables! Garlic takes your side dishes to a whole new level.
INSTRUCTIONS
Preheat oven to 425 F

Place chopped vegetables in a large bowl. Drizzle olive oil and toss with salt and pepper until vegetables are evenly coated.

Spread in a single layer on a baking sheet and bake for 15-20 minutes or until vegetables are tender.

Enjoy!