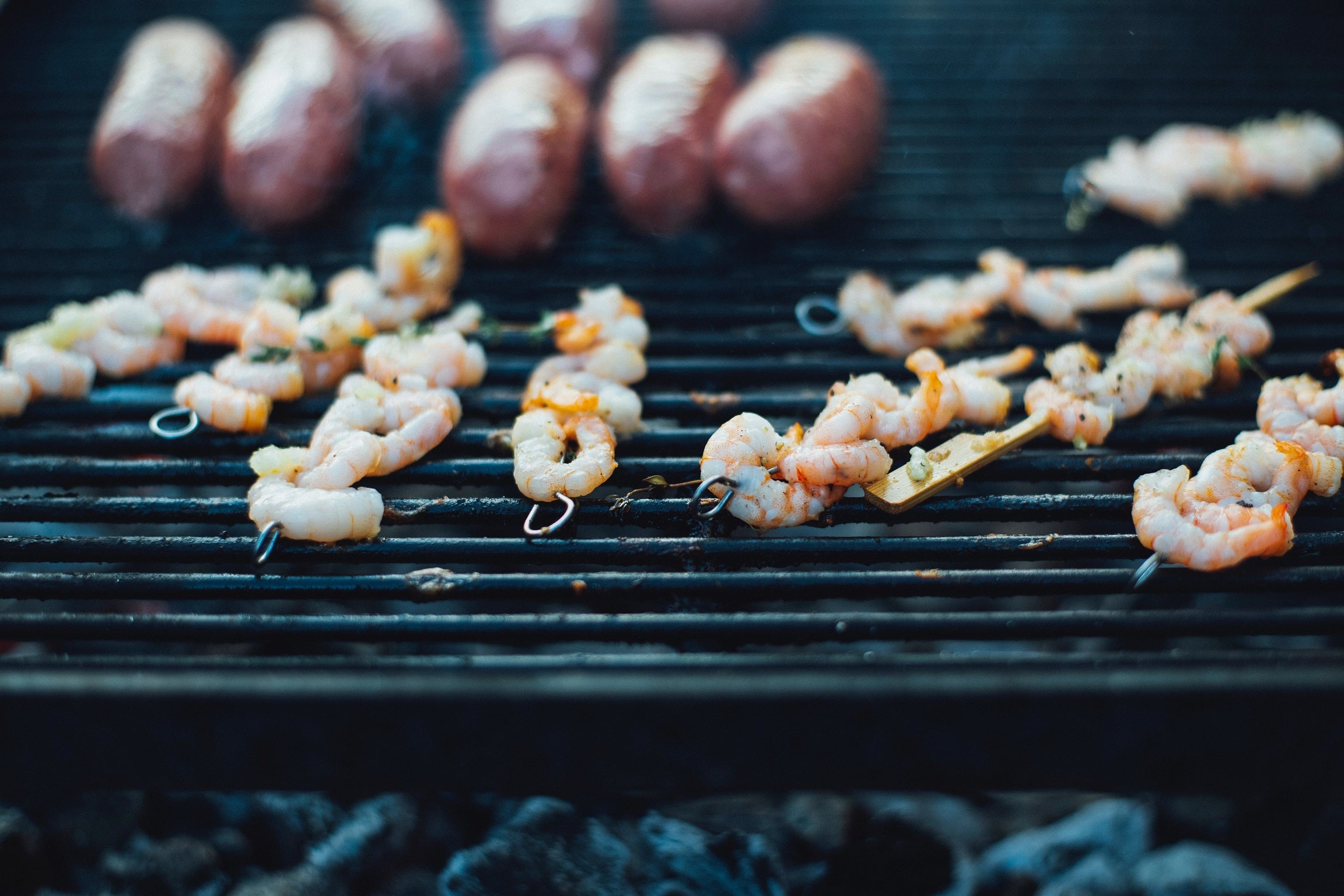 The Smoky Tomato Jam used in this recipe is particularly adept at transforming into a delicious BBQ sauce for grilled shrimp, chicken, pork, or vegetables.

INSTRUCTIONS
Combine olive oil, lime juice, salt, chili flakes and garlic for the marinade.
Shrimp
Add shrimp and marinate for 15 minutes to 1 hour. (Do not marinate longer because the acid from the marinade will begin to "cook" the shrimp - aka ceviche.)

Thread shrimp on skewers. (If using wood or bamboo skewers, soak in water at least 2 hours - overnight if possible.)

Grill on hot fire - either a gas or charcoal grill or a grill pan - 2 to 3 minutes per side until shrimp is pink and opaque.
Smoky Tomato Jam BBQ Sauce
Put all ingredients in a saucepan with a heavy bottom and simmer for 10 minutes.