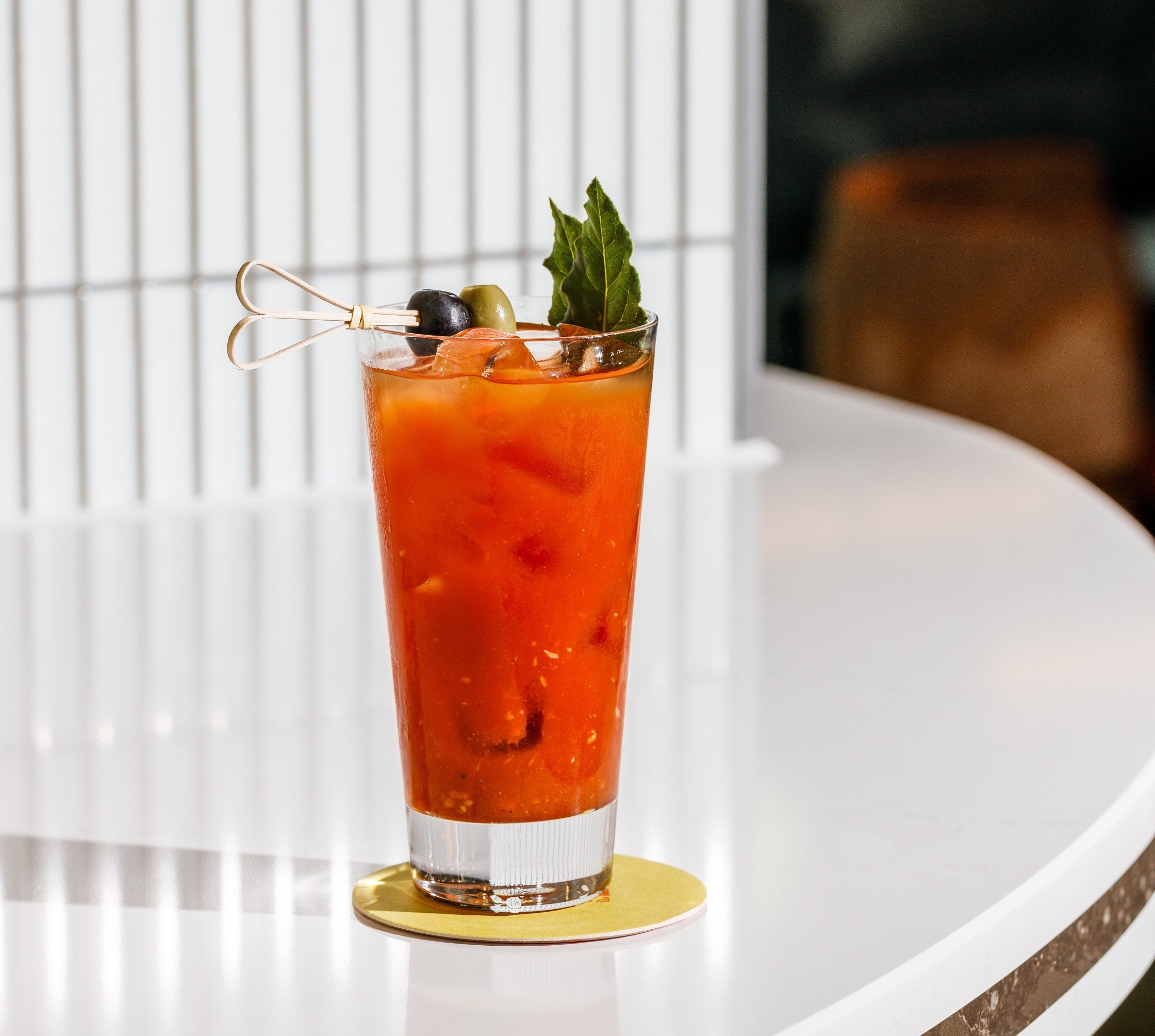 This twist on a classic Bloody Mary is worth the hype! This simple recipe uses Sonoma Syrup Co.'s easy-to-use mix, making it the quickest and most flavorful Bloody Mary you could ask for.
Handcrafted in small batches, Sonoma Syrup Co.'s Bloody "Olive" Mary Mix blends locally sourced, lye-free pure olive juice brine made from premium California olive varietals, tapenade, vine-ripened tomatoes, organic horseradish, organic apple cider vinegar, organic Worcestershire sauce, pimentos and other natural spices to make a bar mixer bursting with flavor and chunks of olive.
Just mix with your favorite premium vodka, garnish with even more olives, a squeeze of lemon, and a celery stalk for the classic aesthetic.

The best part? You can can customize your flavor with our Agrumato Method olive oils. Try Garlic Olive Oil for an added savory flavor, Lemon Olive Oil for a burst of brightness, or Jalapeño Olive Oil for a touch of heat!

Let us know your favorite combo and share your creation by tagging @McEvoyRanch and @SonomaSyrupCo on social media.
INSTRUCTIONS
Pour vodka or gin over ice

Drizzle your chosen olive oil over the top

Garnish and serve!