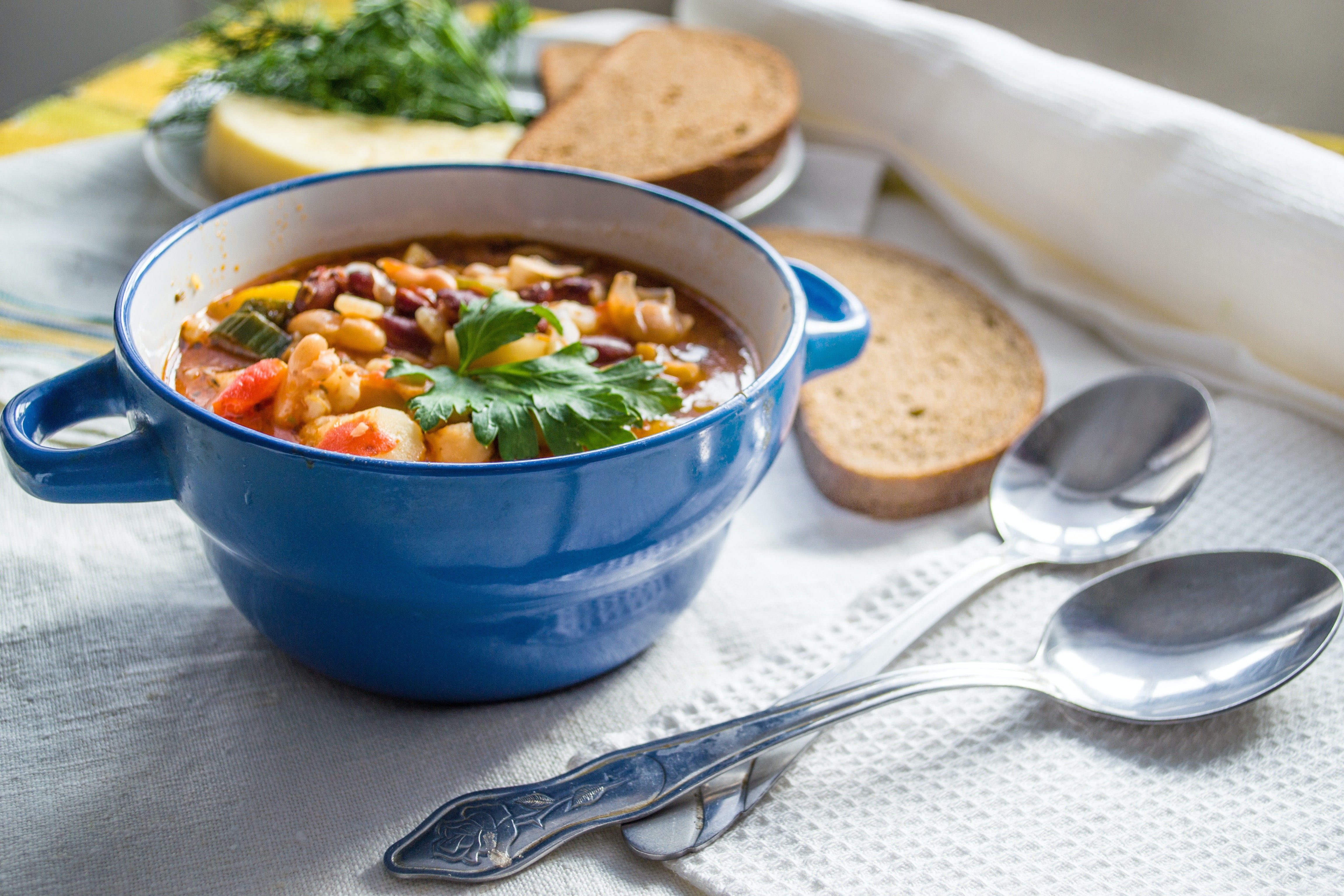 Winter, regardless of the severity of your weather, means soup to most folks. Soup has good hot weather credibility as well but in winter it soothes, warms and comforts.
Ribollita is a traditional Italian soup. The name literally means "reboiled". It is meant to be leftovers thickened with day old bread. The Italians call it "la cucina povera" - poor cooking. As with all dishes that have this type of origin, the ingredients are simple. Enjoy this delicious recipe for Ribollita!

INSTRUCTIONS
Cover beans with water - be sure to have 2" of head space for beans to expand. Dissolve salt in the water and taste. It should be mildly salty (Please see former blog about salting to mitigate your fears about salting beans ahead of time.) Soak beans overnight, or as long as 48 hours.

Drain beans and rinse thoroughly. Place in a large pot with 8 cups of water and bring to a boil. Lower heat to a simmer and cook for approximately 45 minutes. Taste periodically to check for doneness. When beans are tender, set aside and let cool in their liquid.

Meanwhile, heat Olive Oil in a large pot. Add pancetta and onion and saute over medium low heat until onion is translucent, approximately 10 minutes. Add carrots, celery, garlic, 1 tablespoon of salt, black pepper and red pepper flakes. Cook another approximately 10 minutes. Add the tomatoes, cabbage, kale and thyme. Cook another approximately 10 minutes, stirring occasionally.

Drain the beans, reserving their cooking liquid. Puree half of the beans with a little of their cooking liquid. Add to the pot along with the whole beans.

Combine the bean liquid and stock to make 8 cups of liquid. Add to the soup and bring to a boil. Reduce heat to low and simmer for 30 minutes.Let soup cool and refrigerate.

While soup is cooking or cooling, toss bread chunks with olive oil and toast in a 350 F oven until brown and crisp. Reserve for later use.
To Serve
Warm soup - "rebollito" - and pour over the olive oil toasted bread that you have placed in the bottom of the bowl.

Drizzle with Extra Virgin Olive Oil or Olio Nuovo and garnish with freshly grated Parmesan.