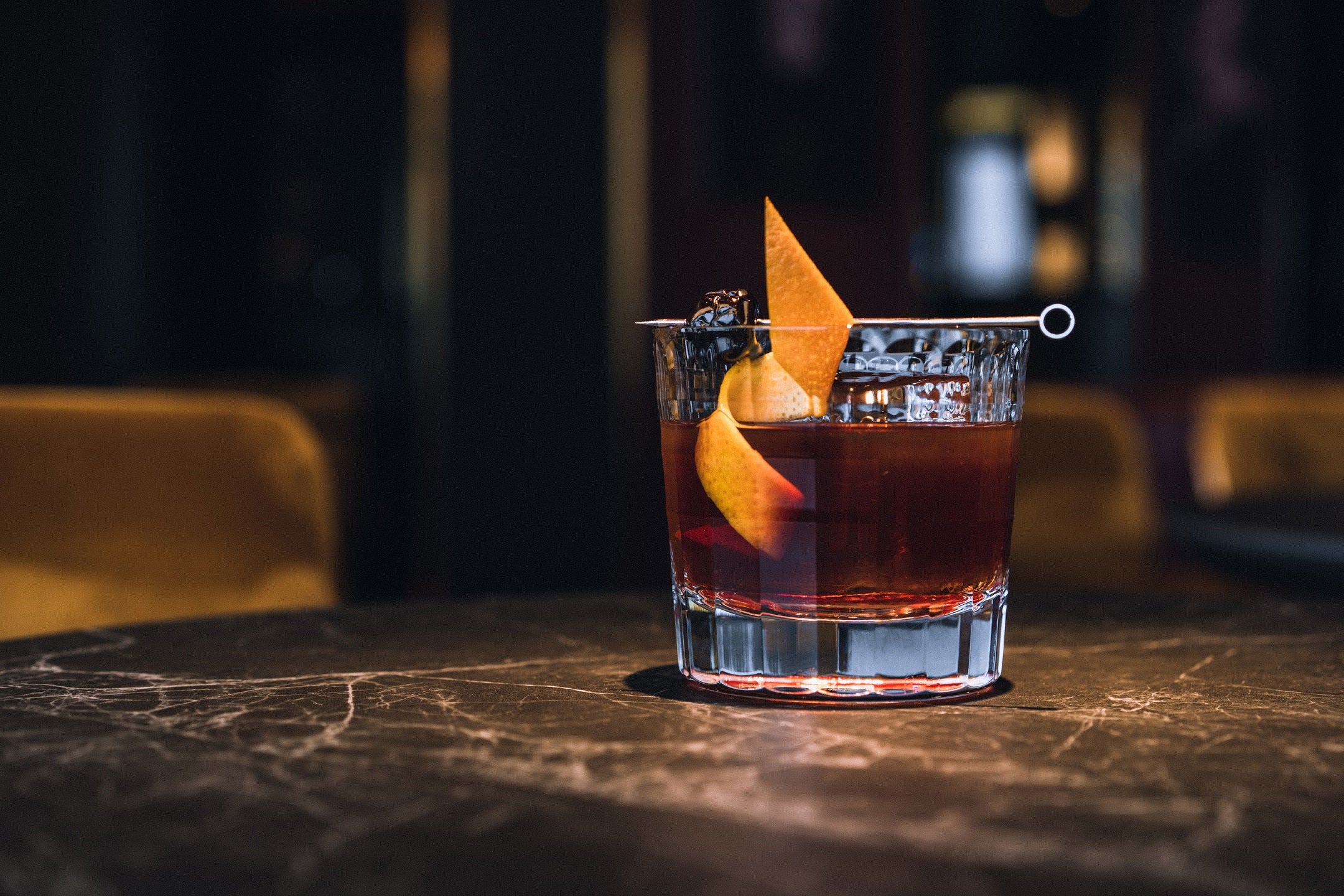 Our Chai Spice Olive Oil adds a warming touch to the classic Old Fashioned cocktail. Perfect for a relaxing evening in with friends and a good chat!
INSTRUCTIONS
Combine the brown sugar and bitters in a lowball glass and muddle.

Add the ice cube, bourbon, and Chai Spice Olive Oil and stir to combine.

Finish off by twisting the orange peel over the glass to release the oils. Add it to the glass along with the cherry and enjoy!