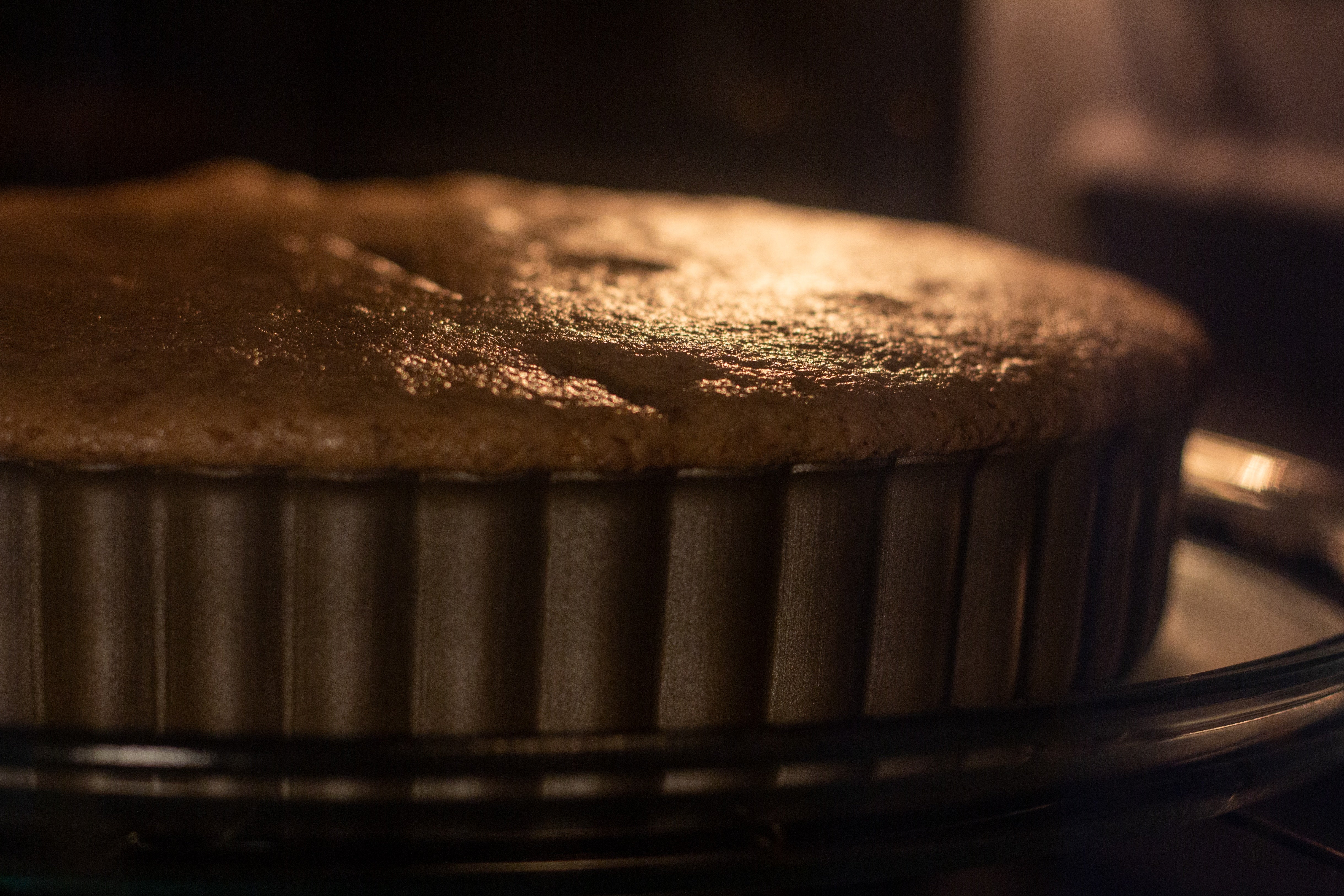 I have made a few olive oil cakes and cookies. In my experience, the recipes are easy, delicious and have that amazingly delicate crumb as promised with olive oil baking. A major selling point for this recipe was that the cake improves as it sits. During the holiday season, it seemed like "drop in guest insurance" to have a yummy cake just hanging out - one that can benefit from hanging out. The flavor is delicate with lemon and I'm thinking that a fruit compote or some good fruit jam would not disappoint as a topping for the cake.

INSTRUCTIONS
Preheat oven to 400 F.

Drizzle bottom and sides of pan with oil and use your fingers to coat.

Line bottom with a round of parchment paper and smooth to eliminate air bubbles; coat parchment with more oil.

Generously sprinkle pan with sugar and tilt to coat in an even layer; tap out excess.

Whisk cake flour, almond flour, baking powder, baking soda and salt in a medium bowl to combine and eliminate any lumps.

Stir together amaretto, lemon juice and vanilla in a small bowl.

Using an electric mixer on high speed (use whisk attachment if working with a stand mixer), beat eggs, lemon zest and 1 cup plus 2 tablespoons sugar in a large bowl until mixture is very light, thick, pale and falls off the whisk or beaters in a slowly dissolving ribbon, about 3 minutes if using a stand mixer and about 5 minutes if using a hand mixer.

With mixer still on high speed, gradually stream in 1-¼ cups oil and beat until incorporated and mixture is even thicker.

Reduce mixer speed to low and add dry ingredients in 3 additions, alternating with amaretto mixture in 2 additions, beginning and ending with dry ingredients.

Fold batter several times with a large rubber spatula. Scrape batter into prepared pan, smooth top and sprinkle with more sugar.

Place cake in oven and immediately reduce oven temperature to 350 F. Bake 40 to 50 minutes until center is firm to the touch and a tester comes out clean.

Transfer pan to wire rack and cool in the pan for 15 minutes. Poke holes all over top of the cake and drizzle with remaining 2 tablespoons oil.

Remove ring from pan, slide cake onto rack and let cool completely. Wrap cake in plastic and let sit at room temperature at least a day before serving.