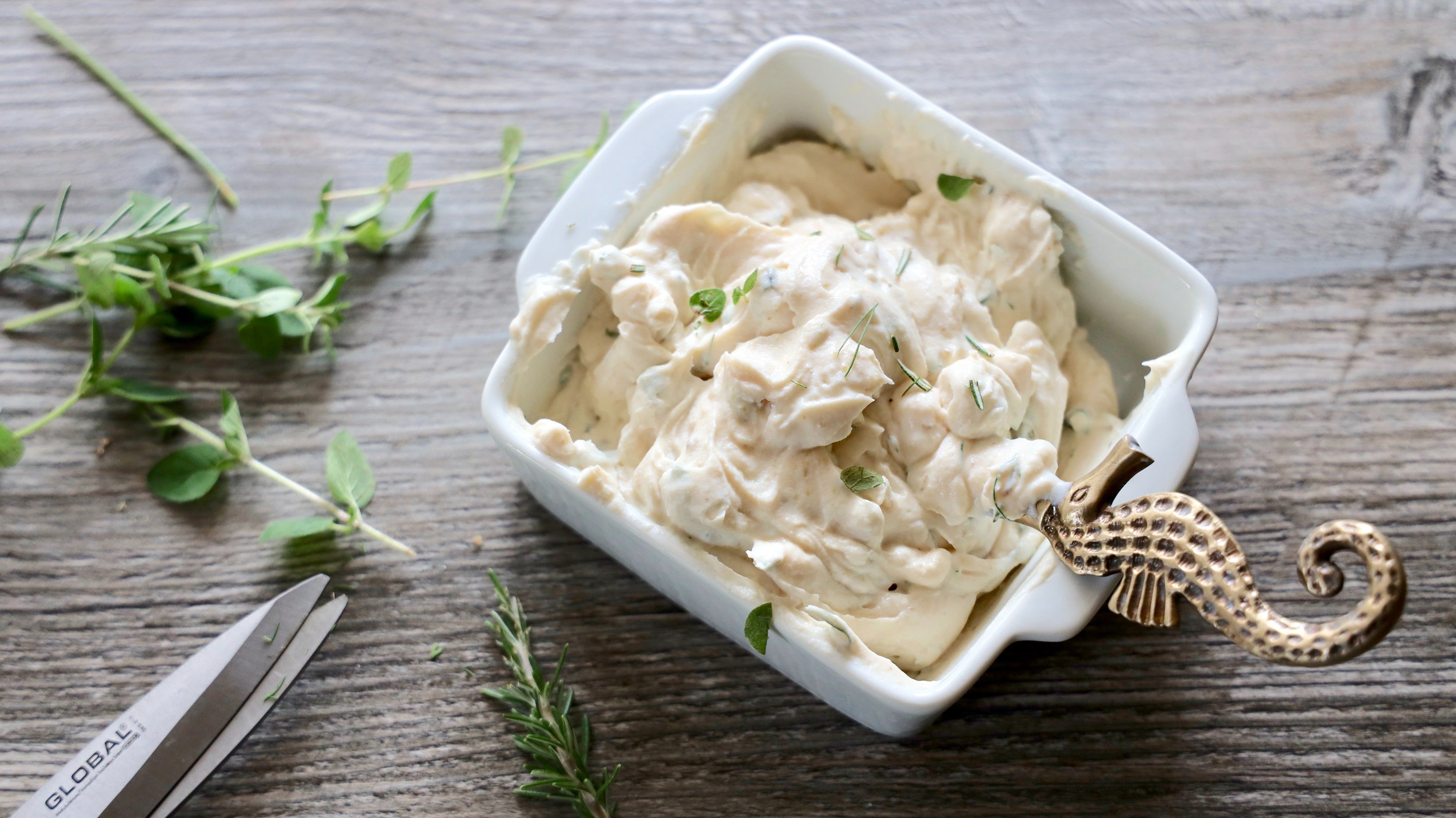 Aside from my mother, I don't know anyone who doesn't like mashed potatoes. Mom didn't like milk and didn't like potatoes - game over. French fries were an exception. Most folks love mashed potatoes in a variety of incarnations. There are those who strictly adhere to tradition and butter and milk or some variation on dairy is mandatory. We don't even need to negotiate on gravy. Garlic mashed potatoes and roasted garlic mashed potatoes have their followers as well. Different varieties of potatoes change up the game with Yukon Golds and German Butterballs joining the traditional Russet. Some peel - some do not. Cheese never hurts. Olive oil mashed potatoes are not new but I couldn't resist trying them with McEvoy Ranch Jalapeño Olive Oil for my Thanksgiving table. I served them to a widely varied group and the response was unanimous - oh yeah! So I continued to noodle that dish around and decided that cilantro pesto couldn't hurt. This combination is seriously delicious. I added a little shredded Romano and diced red jalapeño for garnish. If you don't use cheese when you make your pesto and don't add the Romano garnish, you have a dish to make any vegan or dairy-sensitive guest smile. This is a great side dish, a very yummy base for some roasted vegetables and no one will blame you if you top it with an olive oil fried egg!

INSTRUCTIONS
Add potatoes and salt to pan and just cover with water. Bring to boil and simmer until tender.

Drain potatoes, reserving cooking liquid.

Mash potatoes, beat in olive oil. Thin, if necessary, with reserved cooking liquid.