HOME      >      OUR BEAUTY COLLECTION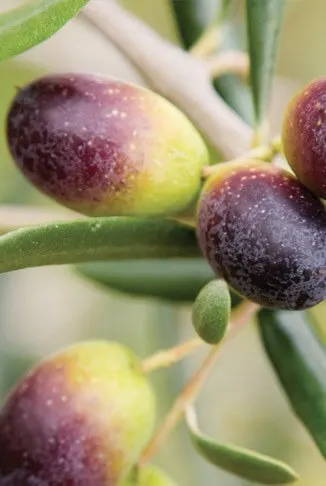 OUR BEAUTY COLLECTION
Infused with 100% organic olive oil + botanicals.
ODE Natural Beautycombines our estate-grown extra virgin, certified organic olive oil with nutrient-rich botanicals for daily hydration and glow. Each product is infused with the terroir of our Northern California coastal range—fog, oak woodland, and marine air.
We honor our commitment to the common good by using recyclable packaging; saying no to phthalates, parabens, sulfates, and animal testing; and committing to Leaping Bunny and USDA organic certification.
Our Most Important Ingredient: The Olive
By harvesting our fruit before it is phenologically ripe, we produce concentrated olive oil that protects and nourishes skin with its high polyphenol content. Our formulas are efficacious for women and men of all skin types.
H Y D R AT I O N
Organic extra virgin olive oil contains high levels of readily absorbable squalene*, an extremely hydrating lipid similar to the skin's natural sebum.
N O U R I S H M E N T
Our olives are harvested early in the fall – in the Tuscan tradition – ensuring peak antioxidant levels.
PROTECTION
Premium quality olive oil forms a barrier to protect skin from irritants, while its vitamin A & E content helps soften overexposed, dry skin.
*Conventional olive oil is processed chemically to remove squalene, which is then sold as a separate, highly-processed and degraded ingredient.
Shop our ODE Natural Beauty Collection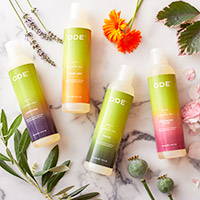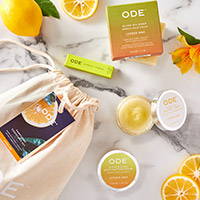 OUR SIGNATURE FRAGRANCES
Citrus Oro – Scented with essential oils & extracts of Oroblanco grapefruit, amyris, rose geranium, pink peppercorn & patchouli –this scent is designed to evoke the sparkling lift of citrus and the sultry allure of woodsy notes. Citrus Oro is amorous and daring. The collection takes its inspiration from the Wintertime citrus fruit, capturing the dark notes of California dusk and the bright warmth of a coastal dawn.
Bohemian Rose – Inspired by our Founder Nan McEvoy's legacy of living life to the fullest, this scent celebrates unconventional women everywhere. Rose and neroli combine with the essential oils of geranium and ylang ylang plus a touch of pink peppercorn for complexity.
Verde – Our trademark scent. Influenced by McEvoy Ranch in springtime when all is green and lush, Verde speaks to the Ranch's fresh and green aromatic notes. Redolent of basil, tomato leaf, and freshly cut grass. This fresh and clean smell works well for men and women.
Lavender – Notes of ylang ylang, lemon, and lime pair perfectly with the essence of our hillside lavender fields
GET 15% OFF ALL PURCHASES
GET 15% OFF ALL PURCHASES
JOIN THE McEVOY RANCH SOCIAL CLUB FOR DISCOUNTS AND ACCESS TO MEMBER EVENTS AND ONLINE RESOURCES
JOIN THE McEVOY RANCH SOCIAL CLUB FOR DISCOUNTS AND ACCESS TO MEMBER EVENTS AND ONLINE RESOURCES