HOME      >      OUR CULINARY COLLECTION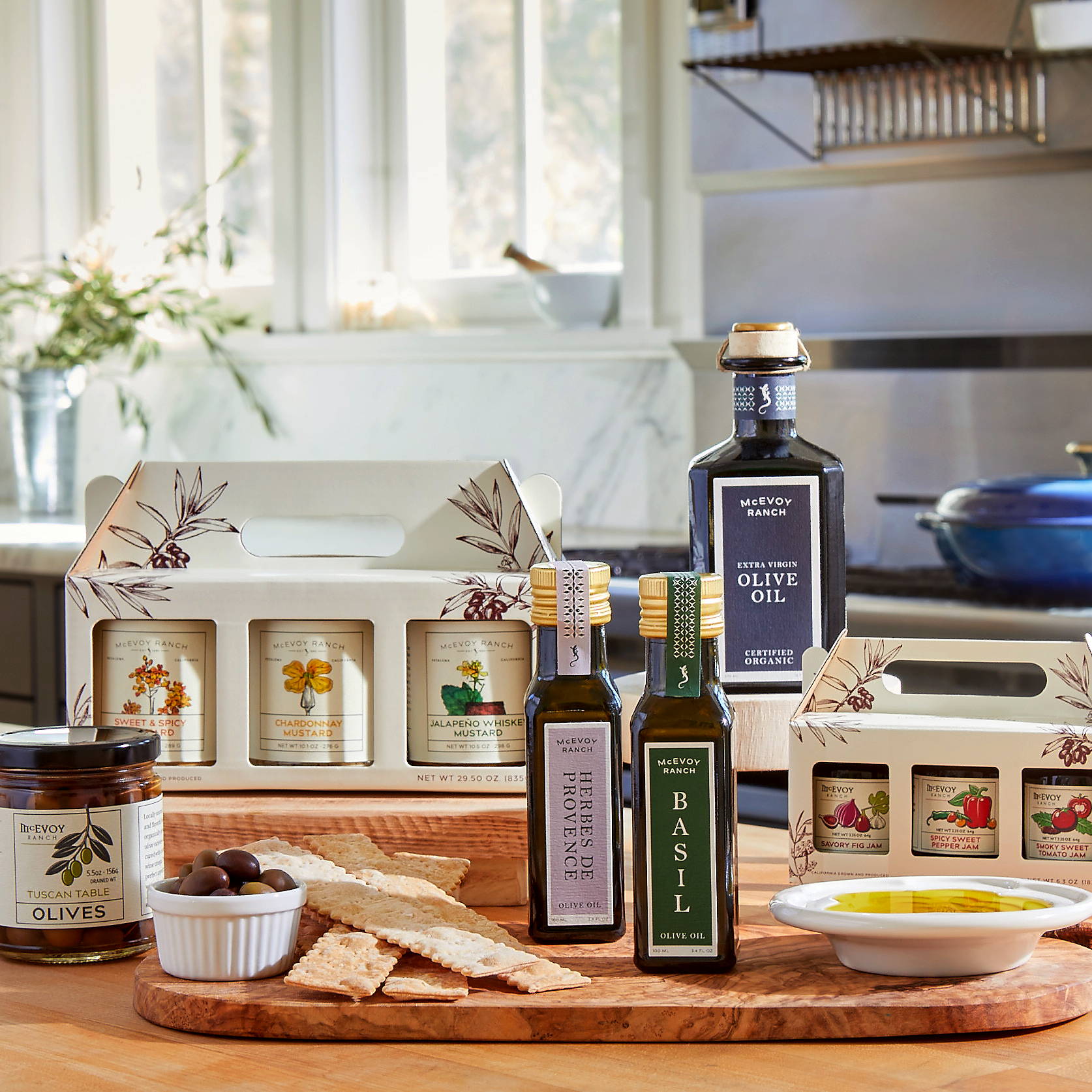 OUR CULINARY COLLECTION
Dynamic flavors. Specialty offerings. Hand-selected for your table.
We're known for making extraordinary extra virgin olive oil. But around our kitchen table, we enjoy many other items that grow in our lush gardens or that pair exceedingly well with our wines. This was the impetus for our robust Culinary Collection.
For us, our orchards and gardens are so special and our commitment to a sustainable ecosystem is tantamount. Plant what you eat, eat what you plant – is an appropriate phrase and bears fruit (literally) for our intentions.
Northern California has a vibrant community of innovators and we are part of that mix. While we love being able to freshly pick fruit from our garden to make apple butter or plum jam, not everyone is as lucky to have this at their home. For this reason, we sell our specialty items online, and at our Ranch. Each of our items is selected by hand with our quality guarantee.
GET 15% OFF ALL* PURCHASES
GET 15% OFF ALL PURCHASES
JOIN THE McEVOY RANCH SOCIAL CLUB FOR DISCOUNTS AND ACCESS TO MEMBER EVENTS AND ONLINE RESOURCES
*Exclusions Apply
JOIN THE McEVOY RANCH SOCIAL CLUB FOR DISCOUNTS AND ACCESS TO MEMBER EVENTS AND ONLINE RESOURCES