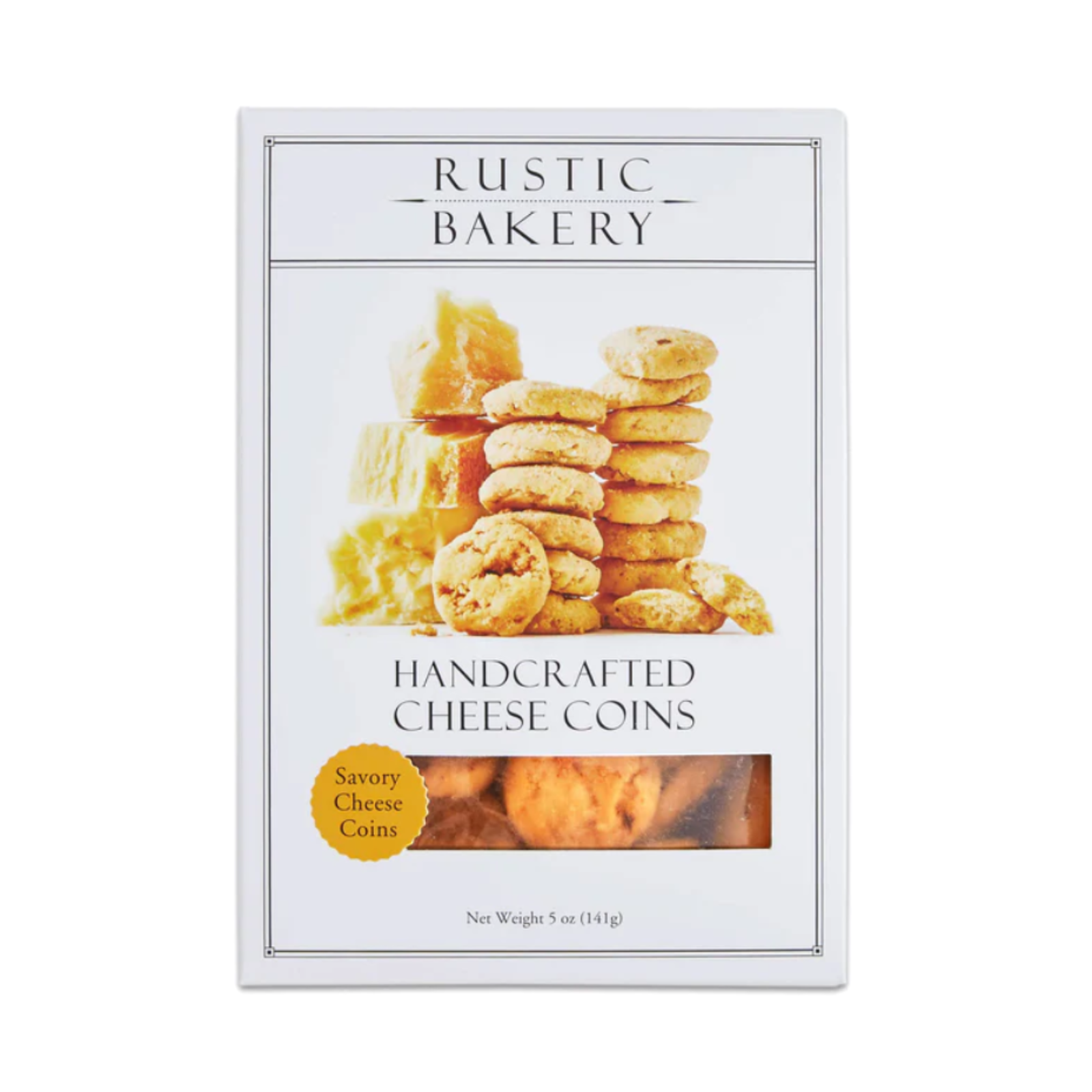 Rustic Bakery Savory Cheese Coins
$7.00
These Savory Cheese Coins are crafted by California artisans using locally-made cheddar, parmesan, and asiago cheeses. Their rich and buttery flavor is balanced with a slight kick of red pepper, perfectly complementing your favorite glass of McEvoy Ranch wine or summer charcuterie board.
Located right outside of the San Francisco Bay Area, Rustic Bakery has a history of creating high-quality crackers designed to complement fine cheese. Each of their products are baked by hand with only organic grains and seeds, making them high in fiber and full of nutrients.
Contains milk and wheat.