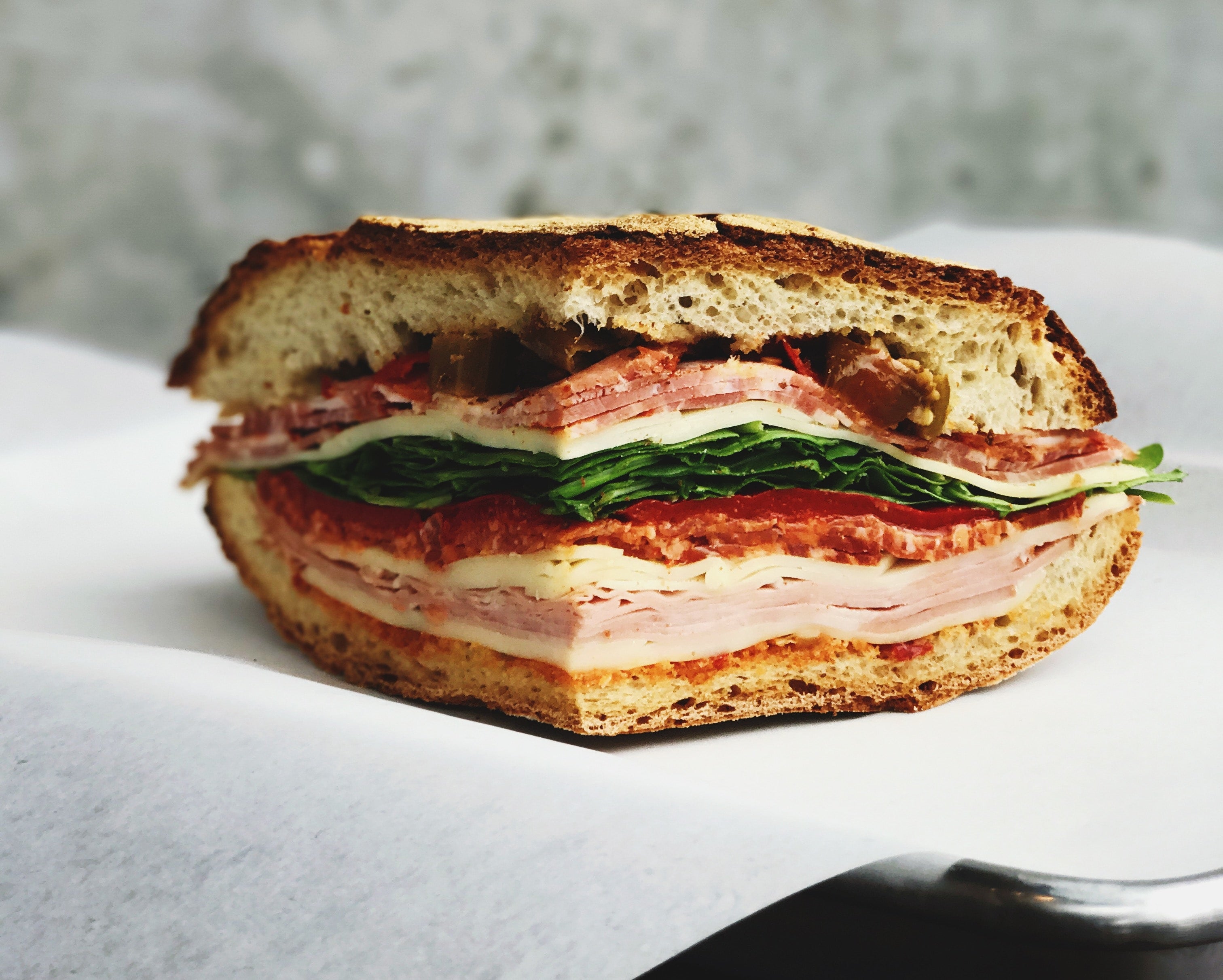 The muffuletta is a classic New Orleans sandwich involving salumi, cheese and a juicy "olive salad" that makes the whole thing come together. Every hole in the wall in New Orleans has its own version of that salad. Emeril has his version of that salad. It is the signature note of the muffuletta. I've eaten a lot of muffulettas - both in and out of New Orleans and I'm here to tell you that the McEvoy Ranch Olive and Roasted Red Pepper Tapenade gets the job done and saves you a lot of work. I have noted in the recipe below that if you feel the urge to add pickled cauliflower and pepperoncini to be strictly authentic, feel free.

INSTRUCTIONS
Split bread in half along the equator. If you are using a domed loaf rather than a flat loaf, pull some of the bread out of the interior before layering in the tapenade and fillings.

Spread one and one-half jar of tapenade on each cut half of bread.

Lay salami on the bottom half of the bread, followed by coppa, provolone, mortadella, mozzarella, and prosciutto or ham.

Close sandwich and wrap tightly in plastic.

Place between 2 baking sheets and weigh down with a heavy pot or two to flatten slightly.

Let sit a room temperature, turning over halfway, 1-2 hours before cutting into wedges to serve. Muffuletta can be made ahead and refrigerated for up to 2 days.